ANALYSIS
By Matteo Ronchetti
Barbara Berlusconi has made her move for control of AC Milan. According to an
ANSA
article published last Sunday, the daughter of club owner Silvio effectively asked her father to allow her to oversee a
Rossoneri
revolution. Lady B, as she has been christened by the Italian press, effectively called for not only a change of direction, but a change of leadership, thus putting her on a collision course with CEO Adriano Galliani.
While she has the backing of her dad, Silvio, the former Italian PM still has close ties with Galliani. Indeed, together, they turned Milan into one of the most dominant forces in Europe.
However, Lady B is a woman with a plan and below we outline the five things she intends to do to not only take control of Milan but also restore the
Rossoneri
to their former glory ...
TWO INTO ONE DOESN'T GO: BYE-BYE, GALLIANI!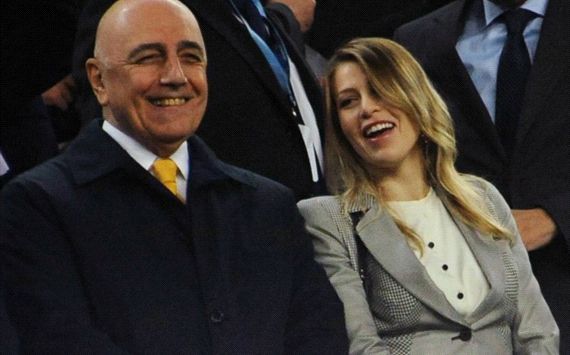 Barbara Berlusconi stopped being the president's daughter the moment the
ANSA
article was published. The story, which seems to have been based on sound inside information, made it clear that she is no longer just a guest in someone else's home, nor just passing through. Lady B has come out of the shadows she remained in for so long and emerged as a viable heir to the throne.
She entered San Siro on her tiptoes. She observed. She studied. She learned. She always respected the roles of others and remained on the sidelines. Until now. Now, she feels ready to give the club a new identity. Indeed, while she denied calling on Galliani to be sacked, she did admit that she wants a 'change of club philosophy'. Essentially, Lady B wants to break with the past and face the future in a different, more dynamic way.
To do this, however, she must overcome the resistance of tradition; she must assume power, which currently rests in the hands of Galliani. Her father Silvio will seek a peaceful alliance between the pair, but achieving harmony between such very different characters is not always possible. Indeed, it's difficult to navigate choppy waters when you have two people rowing in opposite directions.
RECOVER SOME OF MILAN'S OLD DNA: BRING BACK MALDINI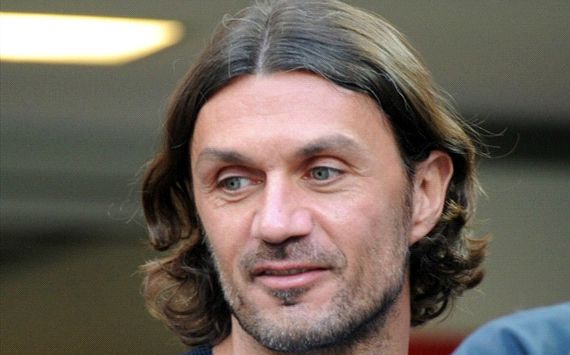 It's funny how renewal can often involve drawing on the past. Paolo Maldini was, for many, the personification of Milan: attractive, talented and successful. He wore the
Rossoneri
jersey for years, embodying a style that Milan now seem to have lost. Ending his ostracism would help the club regain their 'DNA' and thus erase the shameful dispute surrounding his farewell match that resulted in a deafening silence from the club at the time.
Re-integrating Maldini would help Berlusconi distance her project from the old regime. Indeed, it's no secret that Galliani has never had any great rapport with the former Milan captain. The problem, if anything, would be finding the right role for Maldini within the club. It must be a legitimate role, not an ambassadorial position, as Maldini has always stressed himself. The question is, though: does he have managerial skills?
HUNT FOR A NEW SPORTING DIRECTOR: PRADE'S ON POLE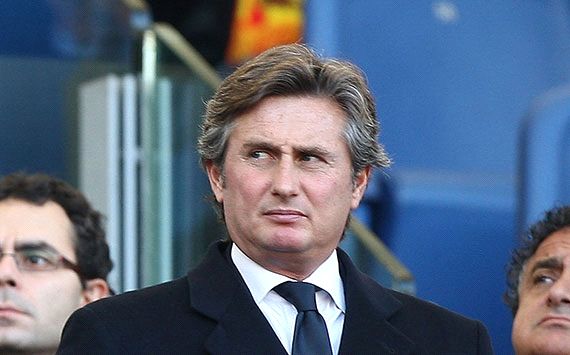 Galliani has thus far been almost omnipresent at Milan, involved in particularly every aspect of the running of the club. That which was beyond him was left to Ariedo Braida. However, the role of sporting director still has to be filled.
The favourite for this particular position would be Daniele Prade, the well-respected Fiorentina director who previously worked with Roma. Over the years, Prade has accrued a lot of influential friends within the game and developed considerable management skills. Barbara is a known admirer of Prade's work, but he's not the only candidate. Juventus' Fabio Paratici, for example, is also held in very high esteem.
MORE SCOUTING, LESS AGENTS: NO TO RAIOLA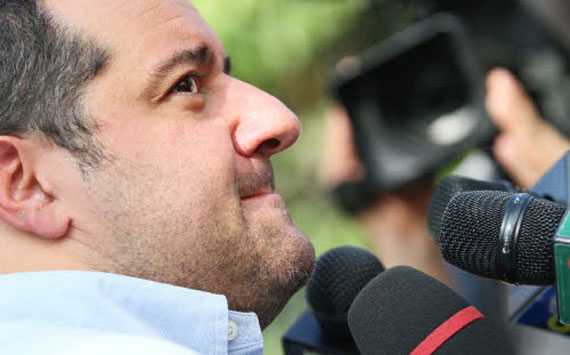 Building a worldwide scouting network is one of Lady B's goals. In times such as these, when money is short, you have to open your mind and sharpen your focus. Being there first to sign up exciting young talent would give Milan an edge over their rivals. It would result in less money going out on players and more coming in when they decide to sell established stars on to other clubs. Therefore, the motto will be: more scouting and less agents.
Consequently, Lady B intends to stick the boot/high heel into Mino Raiola, who currently has six players on Milan's books. That's too much power for one man, as far as Berlusconi is concerned. Milan want to be masters of their own market and reduce the influence of agents and advisors on their playing staff.
KEEP IT IN THE FAMILY: PIPPO OR SEEDORF ON THE BENCH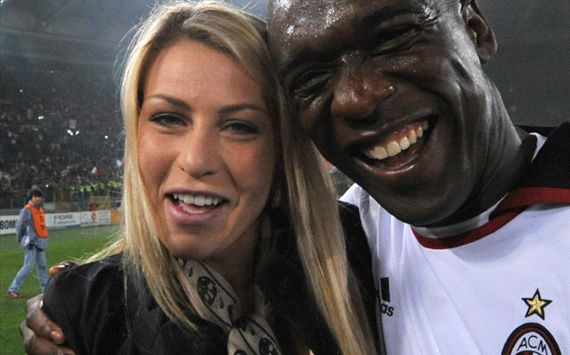 The new coach will be a former
Rossonero
, 'one of the family'. Barbara seems to have inherited her father's fondness for a
Milanista
on the bench (Fabio Capello, Cesare Maldini, Carlo Ancelotti, Leonardo etc.), as she quite publicly spoke with youth team coach Pippo Inzaghi at Camp Nou in midweek. Lady B could make a fresh start with the legendary goal-poacher, but it is worth noting that former Milan midfielder Clarence Seedorf, who was linked with the position last summer, remains a firm favourite with dad Silvio.
Some time agao, Barbara made a point of saying that the doors at Milanello are always open to the Dutch, with whom they've had a historic association dating back to the days of Van Basten, Gullit and Rijkaard. That's why appointing Seedorf would - just like bringing back Maldini - herald a new dawn, while at the same time serving as respectful nod to the past. It would be a clear sign that the winds of change are sweeping through Milan - again!