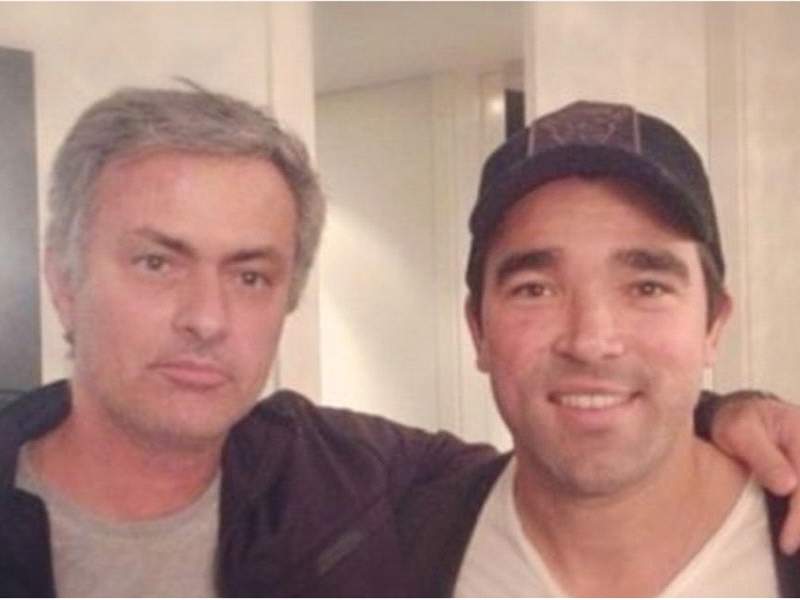 COMMENT
By Ben Hayward
His genius was perhaps understated. Deco's discreet departure from the game on Monday brought to an end a brilliant career which saw the Brazil-born playmaker grace some of Europe's finest clubs before finishing up in his homeland with Fluminense. Much of it thanks to the helping hand of Jose Mourinho.
Deco will no doubt be best remembered for his time at Barcelona alongside Ronaldinho as the Catalan club claimed back-to-back Primera Division titles and the Champions League under Frank Rijkaard between 2004 and 2006, but it was with Mourinho at Porto where he became one of the game's top talents.
The playmaker played a pivotal part in Mourinho's first successes as coach, helping Porto to the Uefa Cup in 2003 and the Champions League the following season - as well as back-to-back league titles in the Primeira Liga. He was Man of the Match as Porto thrashed Monaco in that 2004 Champions League final and went on to finish second in the Ballon d'Or vote later that year - his finest as a professional - as he also narrowly missed out on Euro 2004 success with Portugal.
Signed by Benfica in 1997 but inexplicably overlooked by boss Graeme Souness in 1998, with the former Liverpool and Newcastle manager preferring Wales midfielder Mark Pembridge instead, Deco never made a competitive appearance for the Lisbon side but was soon spotted by Porto (while playing for Salgueiros) and spent five full seasons at the northern outfit between 1999 and 2004.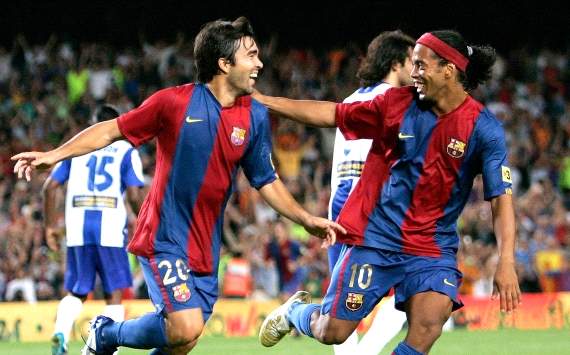 Brazilian blend
| Deco and Ronaldinho in happy times at Barcelona
But it was Mourinho, he later admitted, who shaped his career. "Before Mourinho arrived I was sad," he said. "I was inconsolable as I had gone three years without winning the league title. Mourinho was contagious in his way of being and working. We started winning matches straight away and soon felt it was possible to win the league. We played beautiful football."
And it was that "beautiful football" which caught the eye of many of Europe's elite clubs, Bayern Munich and Chelsea among them. To start with, it looked as if Deco would follow Mourinho to Stamford Bridge, but the Portugal playmaker opted instead for a move to Camp Nou.
Question marks were raised initially as the Catalans already boasted a forward line containing the likes of Samuel Eto'o and Ronaldinho, but Rijkaard deployed Deco in a deeper role in midfield, just behind the front three. And doubts were quickly dispelled as the new man matched his tremendous technique with impressive work-rate: buzzing aound and tackling hard, Deco gave Barca a competitive edge in midfield and pressed incessantly off the ball. His quality and battling spirit helped lead the Catalans to great things, prompting Portugal boss Luiz Felipe Scolari to comment that, together, he and Ronaldinho could "make rain fall".
DECO'S CAREER STATS


Team

Games

Goals

Corinthians
Alverca
Salgueiros
Porto
Barcelona
Chelsea
Fluminense


Portugal



2
32
12
226
161
57
62
75

0
13
2
46
22
6
6
5

But both players were forced to move on in the summer of 2008 as a new era began under Pep Guardiola. The two Brazilians were seen as a bad influence by the Catalan coach and while Ronaldinho left for AC Milan, Deco joined Chelsea.
Mourinho, of course, was long gone by then, and Deco linked up with his former national coach Scolari. But after a promising start, injuries took their toll and the midfielder's influence was restricted in west London. He nevertheless played his part as the Blues claimed the Premier League under Carlo Ancelotti in 2009-10 and is remembered fondly by fans at Stamford Bridge.
In two seasons, Deco played 57 games for Chelsea, before moving back to Brazil with Fluminense in the summer of 2010. And although the injury interruptions continued, he helped the Rio de Janeiro side to two Brazilian championships.
Ignored by Brazil in the early days, Deco took up Portuguese citizenship, turned out 75 times for his adopted national side and was a key component as the team coached by Scolari ended as runners-up at Euro 2004 and then reached the semi-finals of the World Cup in Germany two years later.
Scolari was a big fan. "Deco is not [Zinedine] Zidane, but he is similar," the Brazilian boasted in 2008 after signing his countryman for Chelsea. "For me, he is one of the best players in the world, along with others like [Cristiano] Ronaldo and [Lionel] Messi."
Deco is not Zidane, but he is similar. For me he is one of the best in the world, like Ronaldo and Messi



- Luiz Felipe Scolari in 2008

And although Deco never quite lived up to those heady heights, his fantastic football made its mark on one of the world's finest international teams of the last decade, as well as two Champions League-winning club sides. Overshadowed by both Ronaldinho and Messi at Barca, and outshone by Cristiano for Portugal, Deco's Porto version will live long in the memory and he is perhaps the epitome of a Mourinho-made midfielder. Busy, bustling, full of running and always bringing others into the game, the playmaker possessed a unique talent: he made everyone around him better.
So even though injuries took their toll latterly, football will miss the art of Deco - the midfield master made by Mou.
Follow Ben Hayward on