COMMENT
By Kris Voakes | Italian Football Writer
Since the bells tolled and the New Year was welcomed with choruses of 'Auld Lang Syne' and merriment across the world, the mood has been somewhat sombre at Vinovo. Juventus have recorded just one win over 90 minutes in seven attempts so far in 2013, and with just 10 days to go before they face Celtic in the Champions League there is no real sign of their luck changing right now.
With players injured, suspended and losing form, the Serie A champions have looked a shadow of the side that built up an eight-point lead before the winter break and recorded three successive wins in Europe to extend their run on the continent into the New Year.
So what can Juve do to buck the recent trend?
Goal.com
suggests five key areas which need to be addressed if the
Bianconeri
are to arrive in Glasgow on the front foot on February 12.
GET GIORGIO CHIELLINI FIT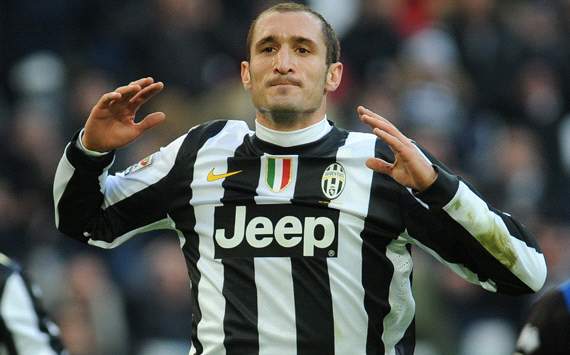 It would perhaps be going too far to suggest that the Old Lady are a one-man team, but there has undoubtedly been a drop in their performances since Giorgio Chiellini was struck down with a calf muscle injury before Christmas.
The solidity that they previously displayed on both flanks has been sadly lacking from their left-hand side in 2013, with the combination of Chiellini's injury and Kwadwo Asamoah's absence leaving them with a collective limp.
The Italy defender is being touted for a possible return by the middle of the month, which would make him touch and go for the visit to Parkhead, but such is his importance to the
Bianconeri
as a defensive unit, then an intensive push must be made to get him back on the pitch sooner rather than later.
GIVE MIRKO VUCINIC TIME TO RECOVER PROPERLY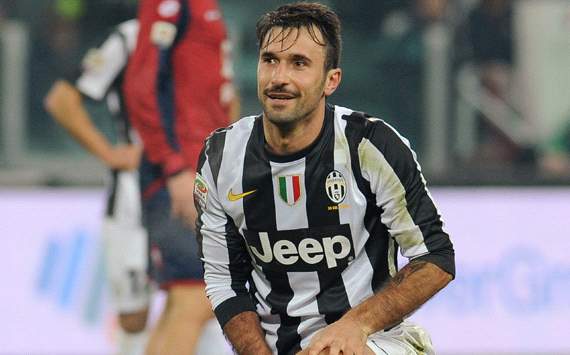 While Chiellini needs to be reintroduced as quickly as possible, the fitness of Mirko Vucinic must be guarded with a little more caution. It is a number of months since the Montenegrin has looked properly mobile, with muscle niggles accounting for some fairly non-descript performances from the former Roma striker.
What Vucinic has, that the remainder of Juventus forwards do not, is the ability to provide something different. He has the creativity to drop off the front line and link play in a way that could prove crucial against a Celtic side likely to reinforce their defence with two midfielders shielding the centre-halves.
To not have Vucinic firing on all cylinders would be criminal, and it would be well worth considering leaving him out of the clash with Fiorentina at Juventus Stadium next week, when he returns from the one-match ban he will serve on Sunday against Chievo.
GIVE FABIO QUAGLIARELLA A RUN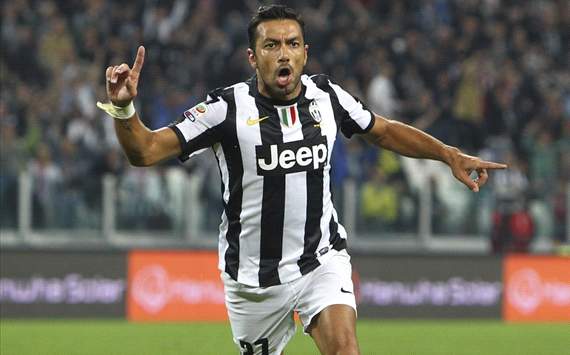 In a side which has had such notorious issues with their finishing this term, Fabio Quagliarella's record stands out like a beacon. The former Udinese striker was linked with a series of possible moves during the January transfer window, but it could turn out to be a massive boost that he was not forced out of Vinovo.
While his finishing may not be that of a top drawer marksman, his eye for goal is arguably on another level to anything else coach Antonio Conte has to call upon, yet he has remained an outsider looking in for far too much of this season after being left out until December last term.
If Juve are serious about challenging on two fronts, then Quagliarella could be a huge weapon for them if picked regularly. Choosing to start with him against Chievo and keeping him in for the forseeable future could well bring rewards. Anyone remember what he did to Chelsea earlier this season?
SHOW GREATER ADAPTABILITY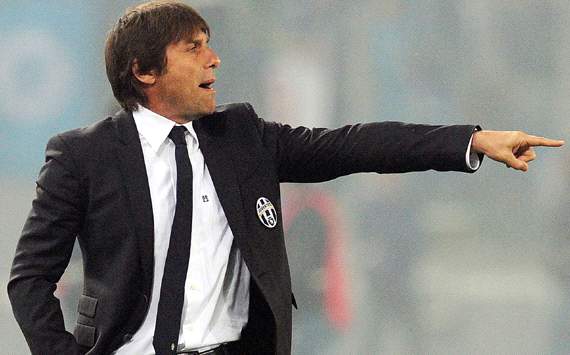 Some observers were initially concerned when Conte arrived at Juventus that he may stick too steadfastly by the 4-2-4 formation he used to such great effect at Siena, and had previously found fortune with when coaching Atalanta and Bari.
Those fears seemed to have been banished when he originally switched to a 4-3-3 before settling on a 3-5-2 model, which became something of a revelation in Serie A. However, there is a feeling amongst many now that all that has changed is the numbers, and that Conte has returned to being too stringent with his systems.
Not since he made a match-altering double substitution and formation change in the
Derby d'Italia
against Inter last spring, has Conte truly shown an adaptability that he could well need as the Champions League reaches squeaky bum time. Even in Juve's recent mini-slump, the former
Bianconeri
midfielder has been slow to make alterations, but now may well be the time to bite the bullet and prove that his squad has more than one string to its bow.
PRAY THAT GHANA ARE KNOCKED OUT OF THE AFCON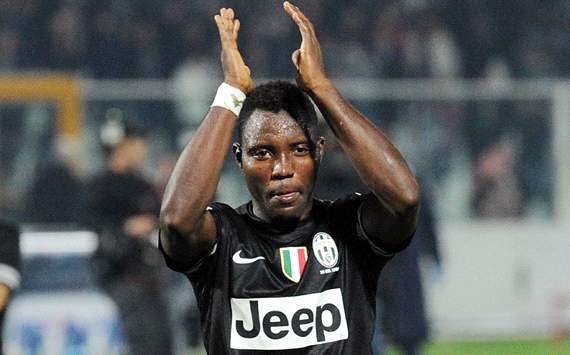 While Chiellini's absence has decimated Juventus as a structured defensive outfit, they have been anything but helped by the timing of Kwadwo Asamoah's spell with Ghana at the Africa Cup of Nations.
Juve have found it nigh-on impossible to replace Asamoah, with Paolo De Ceglie and Simone Padoin failing in equal measure, while Conte has decided against using Emanuele Giaccherini in the wider slot. Against Celtic, they will need to do their very best to stretch their opponents in order to form holes in the opposition's bolstered rearguard, and so the speedy return of Asamoah could well be key to their hopes.
But if he is to be available and ready to take part at Celtic Park on Tuesday week, it will be vital that he is already heading back from South Africa long before the continental final just 48 hours earlier. With Ghana facing Cape Verde in this weekend's quarter-final and the winners facing one of Burkina Faso and Togo, then it may well be wishful thinking on the
Bianconeri
's part.
Follow Kris Voakes on