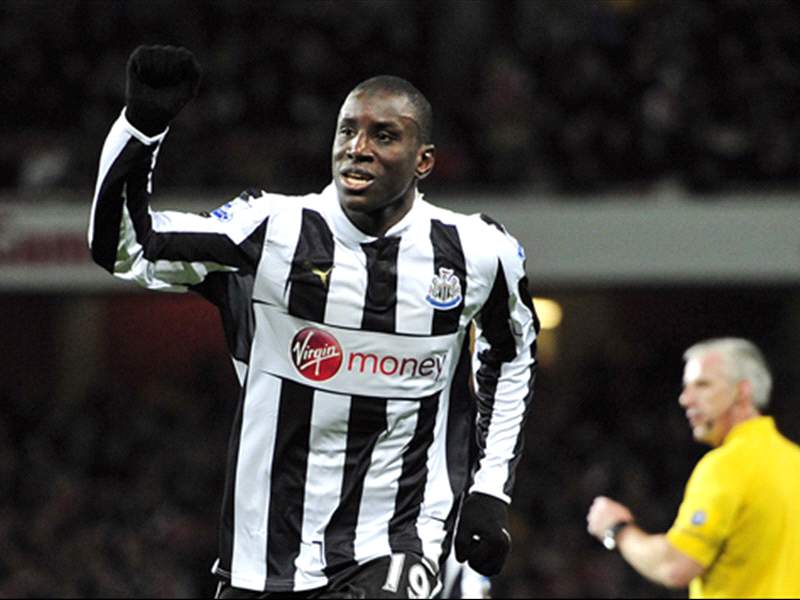 COMMENT
By Liam Twomey at Stamford Bridge
Demba Ba
will have been more than an interested observer as he sat in the Stamford Bridge stands on Wednesday night. Before
Chelsea
made their interest official, the 27-year-old's representatives had briefly flirted with
QPR
as they tried to secure him a January move away from
Newcastle
.
TORRES SYNDROME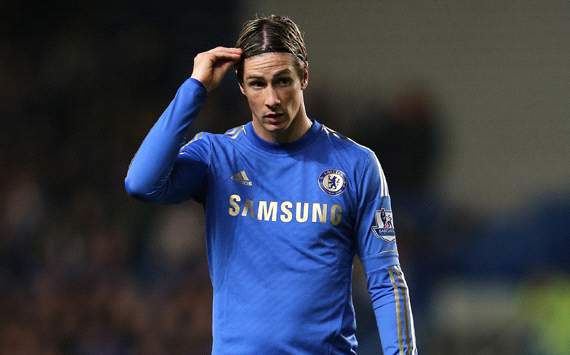 PLAYER RATING VS QPR




Those expecting the news of Demba Ba's seemingly imminent arrival to spur him on were sorely disappointed. This was another fitful display in which he constantly took one step forward and two steps back, although the absence of Mata until 75 minutes might well be given as a mitigating factor in his performance.
While what he witnessed might not quite have led him to wish he had given the Premier League's bottom club a little more consideration, it will only have strengthened his belief that any spell at Chelsea need not be spent merely as a subservient back-up to Fernando Torres.
The Blues were slow, disjointed and severely lacking in the kind of cutting edge Ba is so renowned for providing. QPR, playing the kind of system which got Roberto Di Matteo the sack against Juventus, with Adel Taarabt in the Eden Hazard role, frustrated their opponents so successfully that Branislav Ivanovic began resorting to wild shots from distance long before half-time.
After the interval Chelsea upped the pace, and momentarily it seemed as though the visitors' massed defensive ranks would not be enough. But, through a combination of poor finishing, good goalkeeping and the assistant referee's flag, they weathered the storm and grew in ambition. Even before Shaun Wright-Phillips netted the winner, the unthinkable had become a distinct possibility.
Rafa Benitez's men tried to rally, but their attempts to set up a barnstorming finish were feeble and, in the end, QPR held on in relative comfort. In a collective performance lacking in inspiration a moment or two of individual brilliance was required, but never looked to be forthcoming.
Torres, charged with becoming the talisman of this side in the absence of Didier Drogba, did nothing to stake his claim. His recent goalscoring exploits – seven goals in his last nine matches in all competitions – have led many to once again whisper of a genuine revival, but the sceptics will not be convinced until he finally loses the knack of disappearing when his team need him most.
DEMBA BA'S CAREER STATS

TEAM
YEAR
APPS
GLS
Newcastle
2011-
56
29
West Ham
2011
12
7
Hoffenheim
2007-11
103
40
Mouscron
2006-07
13
7
Rouen
2005-06
26
22
Benitez insists his star striker and several other key players are heavily fatigued, and the argument has merit. This was Chelsea's fourth match in 11 days. They played nine times in December, and endured a 12,000-mile round trip to Japan. This run may well have affected Torres more than most, for the Spaniard has featured in all but two of the Blues' 33 games this season.
Chelsea's interim boss felt he had to shuffle his pack, and so Juan Mata, Hazard, Ramires and Ashley Cole were all rested. In their absence, the team which started possessed the talent to win the match comfortably, but not the understanding, the energy or the incision.
Yet, for all the talk of tiredness, there is also the sense that the significance of this match was also lost on Benitez and most of his players.
QPR may no longer be a familiar or obviously formidable rival, but they will always remain a club who define themselves by their hatred of Chelsea. For the Spaniard, this was just a game "at home against the bottom team in the league". For their opponents, it was the game of the season. The Blues' big hitters cannot play in every match, certainly, but this was not the time to rest them.
Nevertheless, it is clear Chelsea's lack of numbers in certain key areas is costing them dear. Torres is being run into the ground and options are also thin in central midfield, yet other clubs continue to feel the benefit of Romelu Lukaku, Kevin de Bruyne and Michael Essien. It is an absurd situation, and one which requires urgent redress in January.
The imminent signing of Ba appears to be the first step in this process. He has been preferred to the sensational Falcao because he is infinitely cheaper and more available, proven in the Premier League and yet will not be immediately perceived as a threat to Torres' fragile sense of pre-eminence. If his supposed "time bomb" of a knee holds out, he should score some goals, too.
But the man himself will not see it that way. He has carefully engineered this opportunity to shine at one of Europe's most competitive clubs, and his goal will surely not be to waste it sitting on the bench. He will back himself to usurp Torres and become Chelsea's next great African frontman, and on Wednesday night he will have seen little to shake his belief.
Follow Liam Twomey on