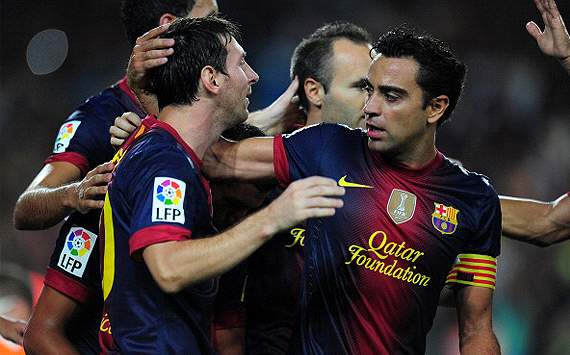 I could go with the 3-2 victory against Real Madrid in the Spanish Supercopa, but the final five minutes of that game spoiled what was a truly magnificent performance. So my pick for the best performance this season goes to the 4-1 win over Getafe. Played at the Coliseum Alfonso Perez, it was supposed to be one of the most difficult games of the season, but Barca displayed great passing and execution to easily dispatch the Madrid-based team.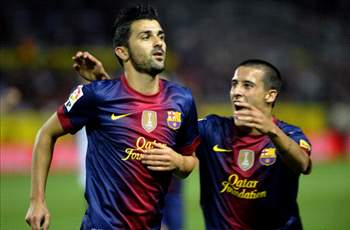 Considering Barcelona's 9-1-1 record this is a difficult question, and the fact that Barca didn't play particularly bad in the two non-wins makes it even more difficult. I think the worst performance from this team came against Sevilla, even though it was a 3-2 win for the Catalans.
There were too many misplaced passes and such bad defending that had Gary Medel not been sent off Barcelona would've probably left Andalusia without a single point.
Tito Vilanova has in my opinion done very well so far. He's shown he's not afraid to take risks to get results, as evidenced by substituting a striker/winger for a defender when the team desperately needed a goal.
Numerous injuries aren't working in Tito's favour, but he has adapted well to these selection problems. The only thing working against a perfect grade is (apart from losing the Supercopa) the decision not to buy a proven centre-back in the summer transfer window.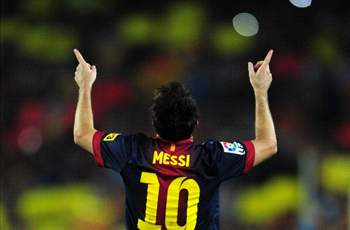 On a team with so many extremely talented individuals it's amazing how much
Lionel Messi
stands out. He has started in all but one Barcelona game this season, against Getafe, and you can not overestimate his influence.
Twelve goals and five assists in 11 games are simply astonishing numbers. Even though Messi's had a couple of games where he appeared to be "lost" in the midfield he is still by far the
Blaugrana
's MVP so far.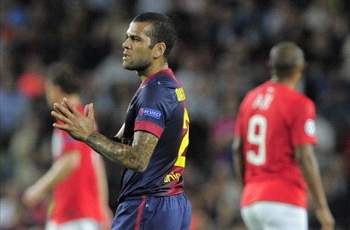 This might come a surprise to many, but the player I'm most disappointed in this season is
Daniel Alves
. Barcelona fans have been spoiled by the Brazilian's play in previous years, however, this season he 'looks off'.
Defensively Alves isn't as solid as he used to be and his high crosses can't seem to find the danger area any more. Also, that key pass Alves has the ability to produce has been lacking, leaving him without an assist this term.
Taking the coaching change into perspective I would be happy with a single title at the end of the season – if it's not the Copa del Rey. The Liga crown should be within Barca's reach, especially with Real Madrid's early-season slip-ups. It is also realistic to expect Barcelona to reach the semi-Finals in both the Champions League and the Copa del Rey. Of course the Catalans are one of the favourites to win all three, but in my opinion it's unrealistic to expect a treble.
Overall rating of season so far (out of five)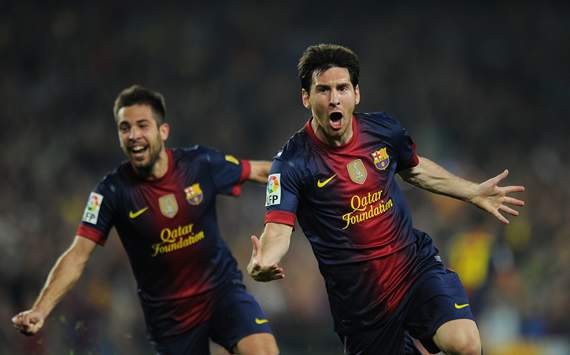 Results-wise this season almost couldn't have been better, but I can't give the team a perfect score. I'll take away half a point for losing the Spanish Supercopa to Real Madrid and another half a point for not buying a centre-back, despite the clear lack of quality depth in the position – resulting in the grade of four.