The arrival of the winter transfer window can serve as a tonic for clubs in need of points and fresh blood as they seek survival or a late surge in the final months of the campaign.
But it can also be inconvenient for those clubs who are not looking to sell, to lose their biggest talents in a crucial point in the season.
Goal.com
looks at the movers and shakers in La Liga as the current transfer window draws to a close; the deals that have already gone ahead, those which could yet happen and some surprises possibly in store over the next 10 days of transfer activity.
| | |
| --- | --- |
| | ATHLETIC BILBAO |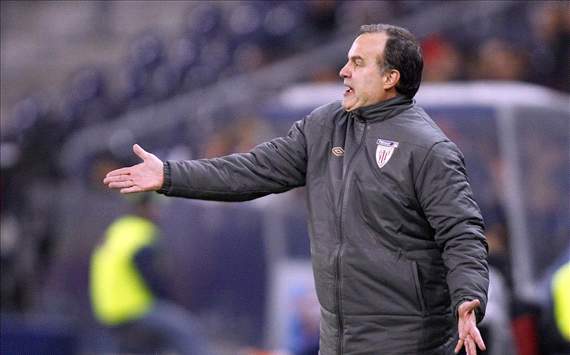 Little to nothing can be said of Athletic Bilbao in this transfer window. Coach Marcelo Bielsa is content with his current squad and is not considering selling any of his stars, even though there would be plenty of interest in the likes of Fernando Llorente and Javi Martinez. Some fringe players may be allowed to leave, but not until the end of the season and Athletic's Basque-only policy means options are restricted in terms of bringing in fresh blood, too.
Ins:
None
Outs:
None
Targets:
None
Possible departures:
None
| | |
| --- | --- |
| | ATLETICO MADRID |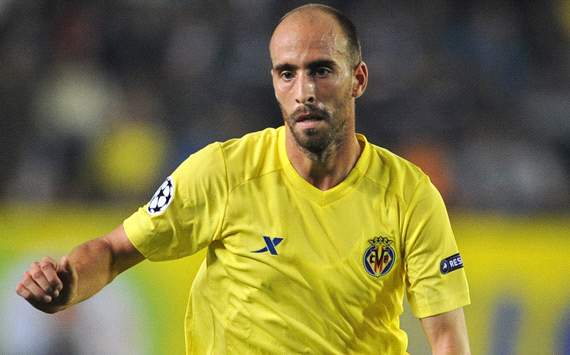 Atletico Madrid have now resolved two of the issues troubling them in recent times, following the appointment of Diego Simeone to replace unpopular coach Gregorio Manzano and the sale of the unhappy Jose Antonio Reyes to Sevilla. Now, Simeone will look to get the best he can from a playing squad which flattered to deceive under Manzano. That will be top priority for the Argentine coach and the chances of bringing in Villarreal's Borja Valero currently appear slim. Unhappy striker Diego Costa could leave, though, with Rayo Vallecano interested in a loan deal.
Ins:
None
Outs:
Reyes (Sevilla)
Targets:
Borja Valero
Possible departures:
Diego Costa
| | |
| --- | --- |
| | BARCELONA |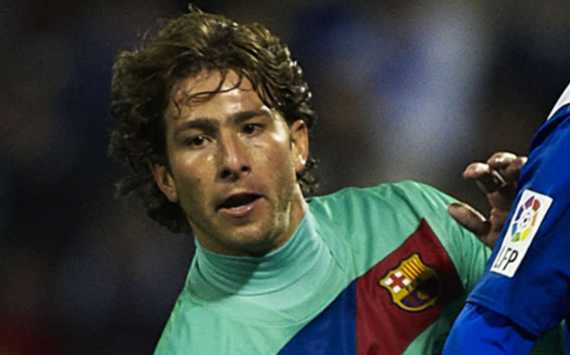 Barcelona have been looking to cash in on some of their fringe players recently and the latest to leave is Maxwell, who joined Paris Saint-Germain in a deal worth €4 million earlier in the transfer window. The Brazilian was not a regular starter at the Catalan club and he can be covered by his compatriot Adriano in any case. Meanwhile, coach Pep Guardiola has promoted youngster Isaac Cuenca to the first team with spectacular results and it looks as if the form of Cuenca and the impact made by summer signing Alexis Sanchez will mean a replacement for the injured David Villa will not be required this winter, as Barca look to catch Real Madrid in the race for a fourth consecutive Liga title.
Ins:
None
Outs:
Maxwell (PSG), Soriano (Red Bull Salzburg)
Targets:
None
Possible departures:
Hleb
| | |
| --- | --- |
| | BETIS |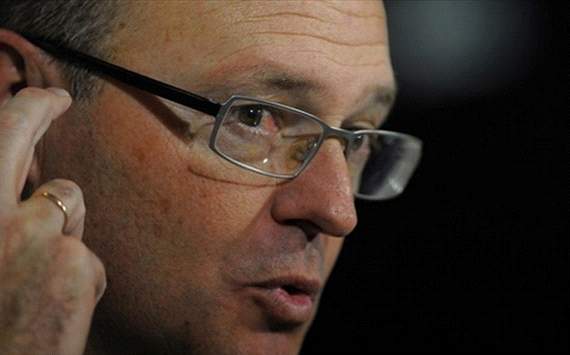 Despite their economic limitations, Betis know they need to move as soon as possible in order to bring in players for key positions. Which? They badly need a centre-back, for starters, with Valencia's Ricardo Costa linked. Coach Pepe Mel also requires a right-footed central midfielder player to alternate with Salva Sevilla, with Momo set to leave, while a striker is another priority this January.
Ins:
Paulao (Saint-Etienne)
Outs:
Tosic (Red Star)
Targets:
Diame, Ciani, Parejo, Agra, Ricardo Costa
Possible departures:
Momo, Goitia, Calahorro
| | |
| --- | --- |
| | ESPANYOL |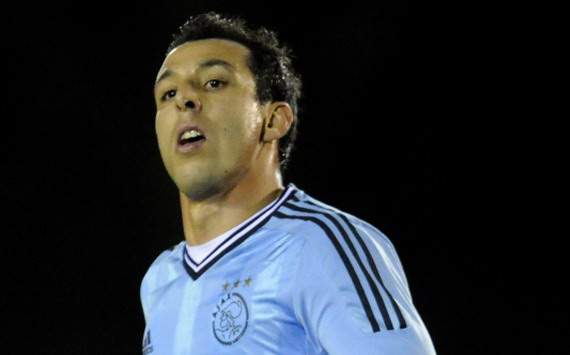 Bringing in a striker this winter is an absolute priority for Espanyol. Coach Mauricio Pochettino badly needs a new frontman after letting Pablo Daniel Osvaldo leave in the summer and recently losing both Sergio Garcia and Alvaro Vazquez to injury. The Catalan club are working hard to bring in Mounir El Hamdaoui from Ajax, yet are not close to signing any other players. Meanwhile, out-of-favour goalkeeper Carlos Kameni has joined Malaga and winger Jesus Datolo could also depart.
Ins:
None
Outs:
Kameni (Malaga)
Targets:
El Hamdaoui
Possible departures:
Datolo
| | |
| --- | --- |
| | GETAFE |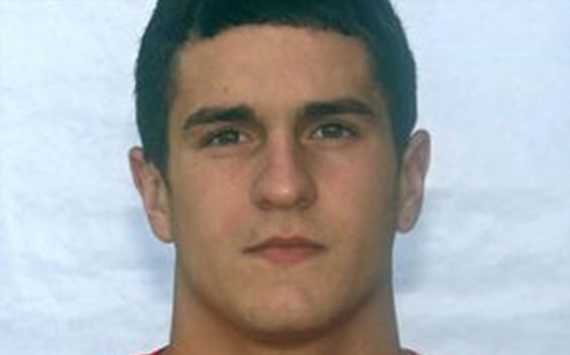 At Getafe there has been more talk of departures than arrivals this winter. Coach Luis Garcia is only really looking to bring in a support striker in the current window and Atletico Madrid's Koke is one possible option. Jaime Gavilan, Oscar Ustari and Pablo Pintos could all depart, while Adrian Colunga is wanted by former club Zaragoza, as well as Granada and Sporting Gijon. Pedro Mosquera, meanwhile, has joined Real Madrid's B side, Castilla.
Ins:
None
Outs:
Mosquera (Real Madrid B)
Targets:
Koke
Possible departures:
Colunga, Pintos, Ustari, Gavilan
| | |
| --- | --- |
| | GRANADA |
There has already been plenty of movement at Granada this winter, with the signings of Gabriel Silva and Borja Gomez, and the departures of Yohan Mollo, Daniel Pudil and Matias Campos. Coach Fabri is still looking for more firepower in attack, with a winger and a striker wanted, but defender Jorge Ribeiro looks to be on his way out.
Ins:
Silva (Palmeiras), Borja Gomez (Karpaty)
Outs:
Mollo (Nancy), Pudil (Cesena), Campos (Universidad Catolica)
Targets:
Colunga, Babacar
Possible departures:
Ribeiro
| | |
| --- | --- |
| | LEVANTE |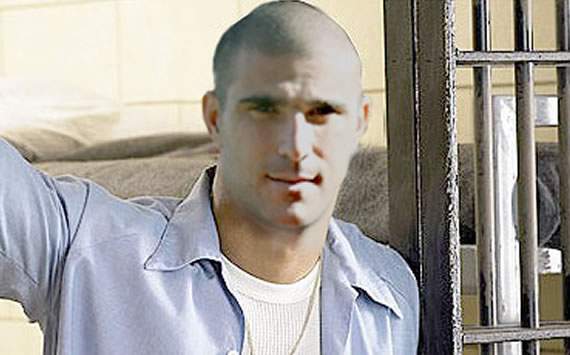 Levante have already resolved the first part of their winter plan as Carlos Aranda has been released, Wellington has departed in search of first-team action at Alcoyano and Hector Rodas has joined Elche. Now, coach Juan Ignacho Martinez has room for one or two reinforcements, with a centre-forward and a left winger top of his list. Pedro Botelho has joined on loan.
Ins:
Botelho (Rayo)
Outs:
Aranda (released), Wellington (Alcoyano), Rodas (Elche)
Targets:
Crusat, Gavilan, Diego Costa, Bernat
Possible departures:
Rafa Jorda, Marc Mateu
| | |
| --- | --- |
| | MALAGA |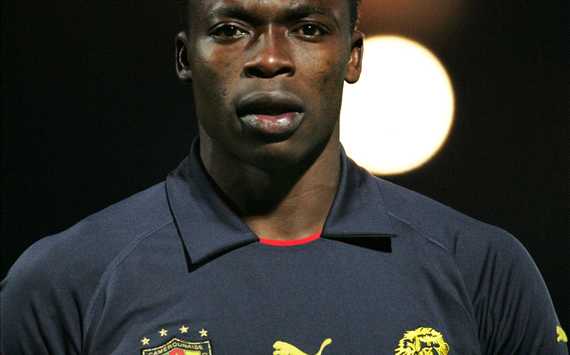 Malaga could yet make some noises in the current window. At the moment, their only signing has been goalkeeper Carlos Kameni from Espanyol, with the Cameroonian to be presented this week and set to battle with Willy Caballero for a first-team place. Apono has left to join struggling Zaragoza in the meantime, while Ruben, Kris and Francisco Portillo could also depart. And the Costa del Sol side could yet make a late move for Villarreal's Borja Valero.
Ins:
Kameni (Espanyol)
Outs:
Apono (Zaragoza)
Targets:
Borja Valero
Possible departures:
Ruben, Kris, Portillo
| | |
| --- | --- |
| | MALLORCA |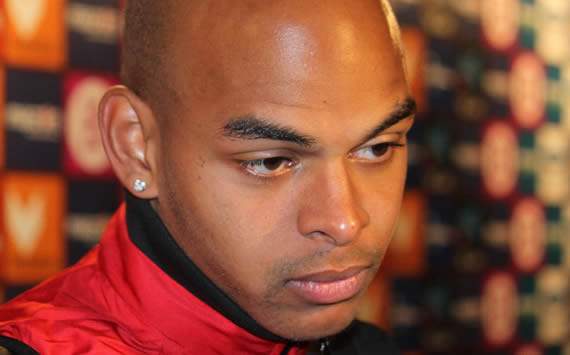 Mallorca have finally managed to bring in striker Marvin Ogunjimi from Genk and now have decent options in the final third. And those will be boosted further if coach Joaquin Caparros can add another attacking player to his ranks, with Koke, Ariel Ibagaza and Adrian Colunga all linked. Meanwhile, the former Athletic Bilbao boss may allow some fringe players, such as Aki Ienega, Marti Crespi and Ratinho, to depart this winter.
Ins:
Ogunjimi (Genk)
Outs:
None
Targets:
Koke, Ibagaza, Colunga
Possible departures:
Aki, Marti Crespi, Ratinho
| | |
| --- | --- |
| | OSASUNA |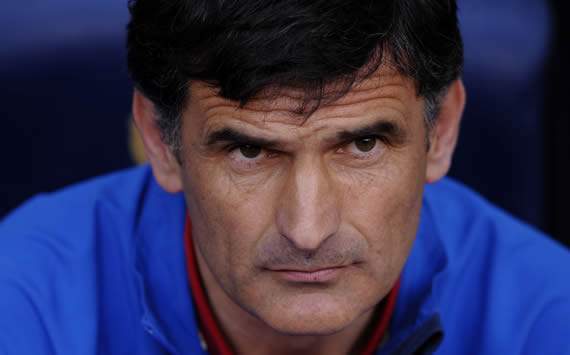 No noise and no news. Osasuna may eventually lose forward Kike Sola to Athletic Bilbao, but that will not happen this winter and there are unlikely to be any departures or arrivals at the Reyno de Navarra this January as the Pamplona-based side continue to grow under coach Jose Luis Mendilibar.
Ins:
None
Outs:
None
Targets:
None
Possible departures:
None
| | |
| --- | --- |
| | RACING SANTANDER |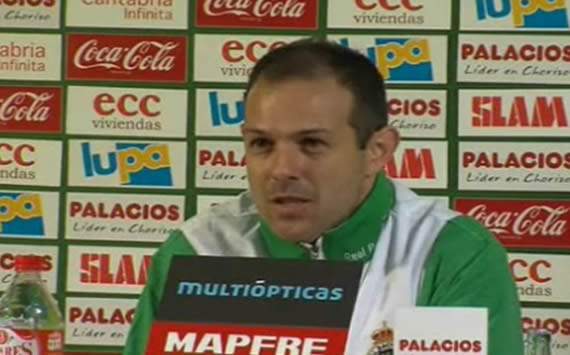 Coach Juanjo Gonzalez, who has the support of both fans and players following an upturn in results, is keen to bring in a forward player in the current window, as well as a central defender. In order for such signings to be made, however, some will need to leave. Argentine Ariel Nahuelpan or Greek international Alezandros Tziolis are two possible casualties.
Ins:
None
Outs:
None
Targets:
Armenteros, Portillo
Possible departures:
Nahuelpan, Tziolis
| | |
| --- | --- |
| | RAYO VALLECANO |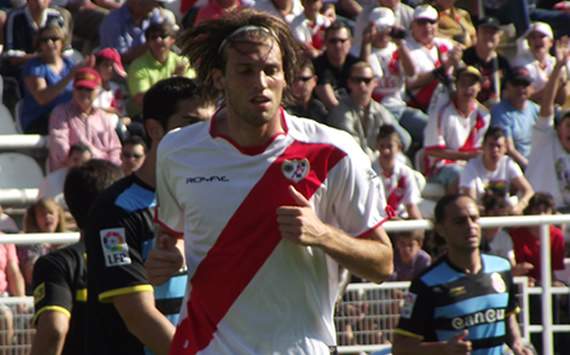 Rayo's biggest challenge this winter will not be signing new players, but hanging on to their best ones. Bigger clubs than the Madrid side will be interested in the likes of Lass and Michu, key players for Rayo in the first half of the season. Senegal midfielder Pape Maly Diamanka has joined, while the capital club are also interested in signing Diego Costa on loan from city rivals Atletico Madrid. Rayo are also in the market for a winger.
Ins:
Diamanka (without a club)
Outs:
Figueras (FC Brugge), Susaeta (Lausanne), Koke
(Aris Salonica), Botelho (Levante)
Targets:
Diego Costa, Armenteros
Possible departures:
Lass, Michu
| | |
| --- | --- |
| | REAL MADRID |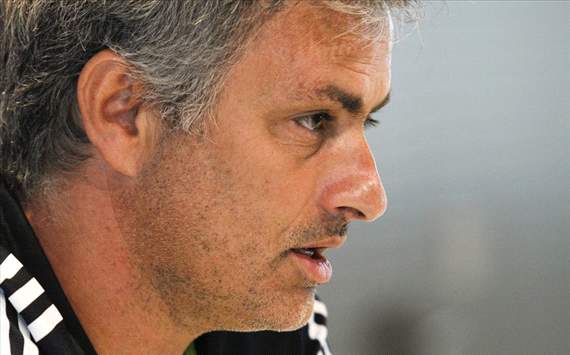 Nobody will leave Real Madrid in the current transfer window, according to coach Jose Mourinho. Even fringe players Hamit Altintop and Esteban Granero appeared for the capital club in the Clasico defeat at home to Barcelona on Wednesday and neither appear likely to move on now. Granero has barely featured this term and has been linked with Liverpool, but with Nuri Sahin not convincing Mourinho and Sami Khedira injured, the midfielder could feature more in the second half of the campaign. Kaka has also been linked with a move to Paris Saint-Germain, but with Madrid in search of a first league title since 2007-08, Mourinho will be keen to hang on to them all for now. Currently, Madrid look unlikely to sign any new players this January, either.
Ins:
None
Outs:
None
Targets:
None
Possible departures:
None
| | |
| --- | --- |
| | REAL SOCIEDAD |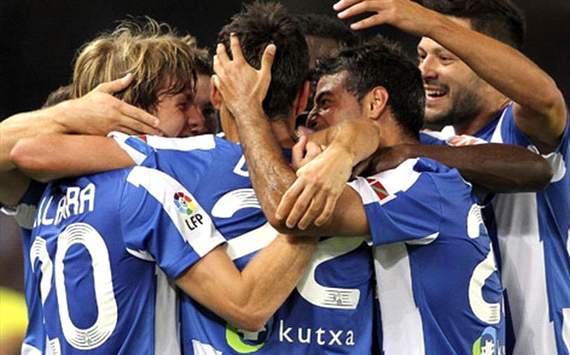 There is little movement at Real Sociedad at the moment. A striker is the only position the club could possibly look to strengthen, but the Basque outfit are not close to bringing in anyone. Diego Ifran and Mariga could yet depart, but are only likely to leave if the offers are good. Meanwhile, star winger Antoine Griezmann has been linked with Liverpool, Lyon, Tottenham and even Barcelona, but the Frenchman is set to stay in San Sebastian for now.
Ins:
None
Outs:
None
Targets:
None
Possible departures:
Ifran, Mariga
| | |
| --- | --- |
| | SEVILLA |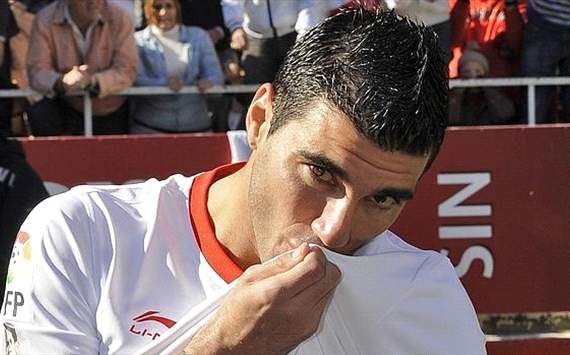 Jose Antonio Reyes has already joined the Andalusian side in the current window, returning to the club where he made his name before spells at Arsenal, Real Madrid and Atletico. Javi Hervas also joins from regional rivals Cordoba, but will remain with his current club until the summer. Maritimo striker Baba is another target, along with Racing Santander's Alvaro, while defender Martin Caceres is attracting interest from Juventus and could depart. Alexis Ruano and Antonio Luna, not part of coach Marcelino Garcia Toral's plans, may also be on their way out.
Ins:
Reyes (Atletico Madrid), Hervas (Cordoba, to join in the summer)
Outs:
None
Targets:
Baba, Alvaro
Possible departures:
Armenteros, Caceres, Alexis, Luna
| | |
| --- | --- |
| | SPORTING GIJON |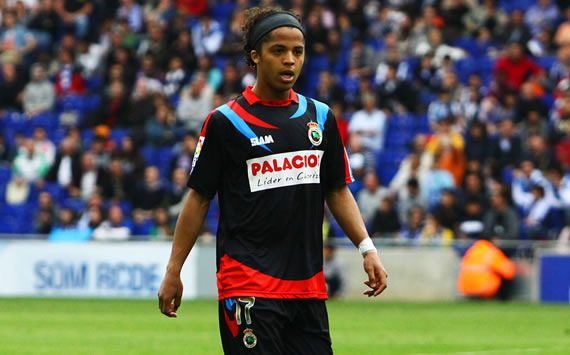 No ins or outs yet at Sporting Gijon and that may well stay the same until the end of the window. The Asturian club need to bring in a forward and have been linked with Tottenham's Giovani dos Santos and Getafe's Adrian Colunga. Coach Manolo Preciado ruled out a move for the Mexican, but could try a loan deal if Spurs are unable to find a buyer. Ayoze Garcia, Gaston Sangoy, Ricardo and Luis Moran may leave to ease the wage bill and make way for a new arrival.
Ins:
None
Outs:
None
Targets:
Colunga, Gio Dos Santos
Possible departures:
Ayoze, Ricardo, Sangoy, Luis Moran
| | |
| --- | --- |
| | VALENCIA |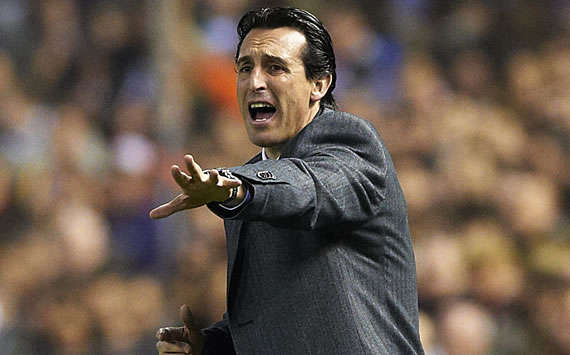 Valencia are the strongest candidate to finish La Liga as the best of the rest for the third season running, and the side coached by Unai Emery may yet bring in new players before the end of the transfer window. Emery is keen to bring in Rayo Vallecano midfielder Lass for the right price, while Ajax full-back Gregory van der Wiel remains a target too. In terms of departures, out-of-favour trio Aritz Aduriz, Dani Parejo and Ricardo Costa could all be on their way out.
Ins:
None
Outs:
None
Targets:
Lass Bangoura, Van der Wiel
Possible departures:
Aduriz, Parejo, Ricardo Costa
| | |
| --- | --- |
| | VILLARREAL |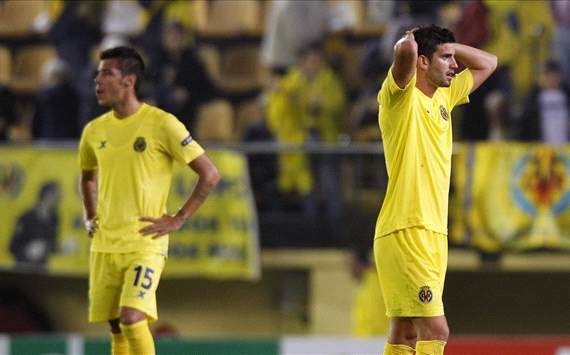 With Giuseppe Rossi sidelined and Nilmar linked with a January exit, Villarreal need a new striker. The Yellow Submarine will hope to retain the services of the Brazilian, despite talk of a possible move to Sao Paulo, and Borja Valero, who is attracting interest from Atletico Madrid and Malaga. Tottenham's Giovani dos Santos is a possible new recruit, while the club badly need to bring in a new central defender as well.
Ins:
None
Outs:
None
Targets:
Giovani dos Santos, Uche
Possible departures:
Nilmar, Borja Valero
| | |
| --- | --- |
| | ZARAGOZA |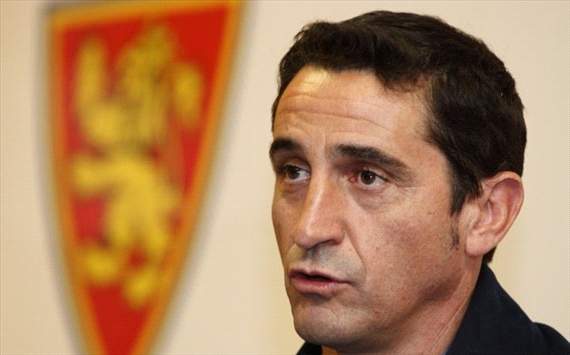 Zaragoza have moved quickly this winter - and how they needed to. Striker Carlos Aranda has arrived for free after he was released by Levante, while Tomislav Dujmovic has joined on loan from Dynamo Moscow. Apono also arrives on-loan from division rivals Malaga. The Aragonese outfit are still looking for a central defender, a winger and a striker, although the club's delicate financial situation could complicate further deals. Efrain Juarez and Leo Ponzio have both left, with others likely to follow if more new faces are to arrive at La Romareda this January.
Ins:
Aranda (Levante), Dujmovic (Dynamo Moscow), Apono (Malaga)
Outs:
Ponzio (River Plate), Juarez (Celtic)
Targets:
Cala, Alexis, David Navarro
Possible departures:
Lafita, Barrera, Leo Franco