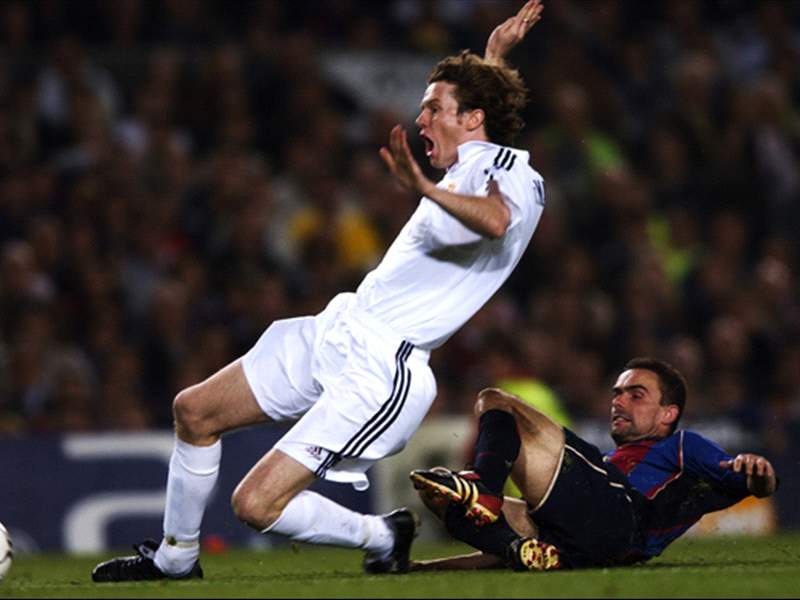 EXCLUSIVE
By Greg Stobart
In his 15-year career, Steve McManaman played alongside some of the best players in the world with
Liverpool
,
Real Madrid
and
England
.
The former winger spent nine years in the first team at Anfield before moving to Spain, where he played for Madrid during the 'galactico' era with the likes of Zinedine Zidane, Figo and Ronaldo, and won two European Cups. Before finishing his career at Manchester City, McManaman was also a regular in the England set-up under a succession of managers.
Himself a skilful, tricky winger with an eye for a pass, McManaman appreciated the technical quality of his team-mates over the years - and it shows in the players he picked when he gave
Goal.com
his greatest XI team-mates.
IKER CASILLAS


GOALKEEPER | REAL MADRID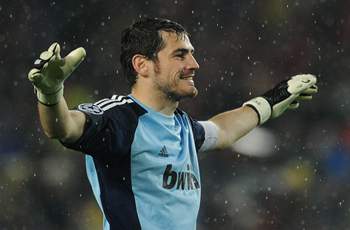 I joined Real Madrid just when he was breaking through as a kid and everyone was saying then that he would be the club's goalkeeper for 10-15 years.
I don't think it's too far to say he's the King of Spain, especially as he was the captain when they won the World Cup in 2010.
Casillas is one of the most agile goalkeepers you're likely to find and a born winner.
ROB JONES


RIGHT-BACK | LIVERPOOL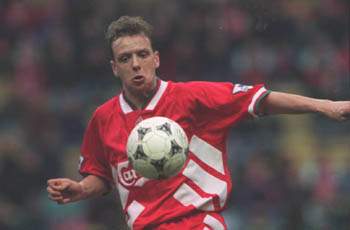 I thought Rob was a brilliant right-back when I played with him at Liverpool. He was ultimately underrated because he had so many injury problems, which probably denied him the dozens of England caps that he deserved.
Still, he played the best part of 200 games for Liverpool and he was a reliable defender who thought about the game and knew how he was going to win his battle against a winger.
FERNANDO HIERRO


CENTRE-BACK | REAL MADRID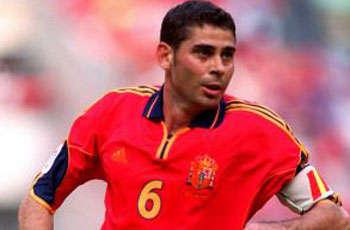 A brilliant, old school ball-playing footballer who led from the back in terms of style of play and confidence on the ball. He could read the game so well in central defence and he was a natural leader in the dressing room and on the pitch during the time I spent with him at Real Madrid.
He could also play in midfield - he played there for Spain when I faced him at Euro 96 - but his best position was at centre-back, so that is where he goes in my team.
ALAN HANSEN


CENTRE-BACK | LIVERPOOL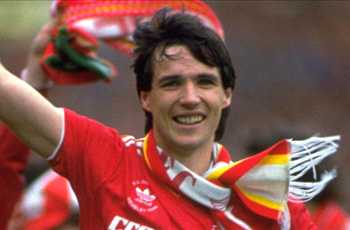 I've played with a number of excellent centre-halves during my time but I'm going to pick Hansen to partner Hierro at the back.
He was coming to the end of his career when I started playing for Liverpool but he was still a massively important part of the team.
His selection also continues the theme of wanting defenders who like to play the ball out from the back.
ROBERTO CARLOS


LEFT-BACK | REAL MADRID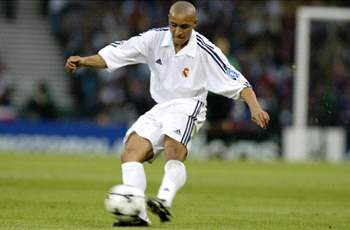 There is no question at all for me that he is my left-back.

When I was at Real Madrid he was a monster on the left side and could almost be left to his own devices sometimes.

He would bomb up and down the line non-stop for 90 minutes and he had a quality final ball.
He also had a vicious shot on him and liked a free kick.
LUIS FIGO


RIGHT WING | REAL MADRID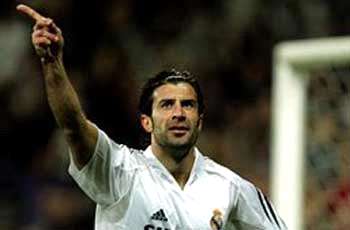 Luis was a great player who could play anywhere across the midfield, but I think he was best on the right wing where he could dribble past opponents as if they weren't there.
He had deceptive physical strength that allowed him to shrug off defenders after dropping the shoulder and his delivery from wide positions was always good.
He is also one of the most professional guys you will meet and a great trainer.
ZINEDINE ZIDANE
CENTRAL MIDFIELD | REAL MADRID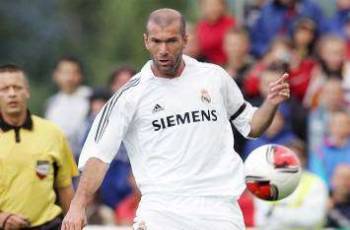 An absolute genius with the ball at his feet and a player who will define a generation.
He had everything – I've never seen a player with such amazing vision, who can think two or three steps ahead in a split second as he receives the ball.
He was the best I ever played with. As much as people talk about the likes of Maradona, Pele and now Messi, I really believe Zidane belongs right up there with them.
PAUL GASCOIGNE


CENTRAL MIDFIELD | ENGLAND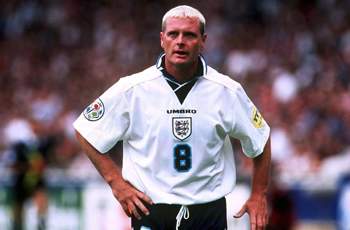 Gazza was unlucky with how his career was affected by injury, but he was still an excellent player when I played with him for England.
He had a very characteristic style on the ball and was always ready to lay off a pass or glide through a challenge.
It goes without saying that he was also a big character on the training ground.
JOHN BARNES


LEFT WING | LIVERPOOL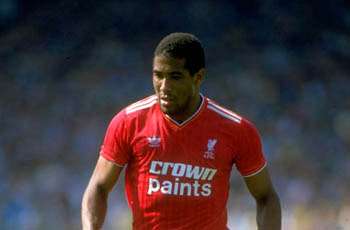 I think he is so underrated because his ability was something else.
Some of the things he did were genius and his left foot was magic.
I watched him growing up, then I cleaned his boots and then I played with him – and during that whole period I was constantly learning things by watching what he would do.
RONALDO


CENTRE FORWARD | REAL MADRID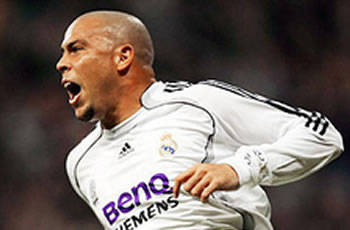 It's scary to think how good he could have been. Maybe he could have been the greatest ever if it wasn't for the two serious knee injuries he sustained while he was at Inter.
By the time he arrived at Real Madrid, he was past his best but still an exceptional player and the calmest finisher I've ever seen.
His record in the World Cup speaks for itself and he's also a really nice bloke considering he was a global star and there were certain perceptions about his attitude.
ROBBIE FOWLER


CENTRE FORWARD | LIVERPOOL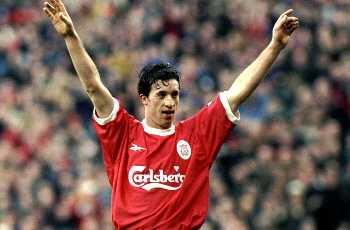 He's my mate, but he's also one of the greatest goalscorers in the history of English football.
He was fantastic at sticking the ball in the back of the net – whether with his left foot, right foot, head or backside.
He scored all types of goals and with him in the side you knew you only needed one chance because he would take it. He's another who could have been even better if it wasn't for injuries.
Follow Greg Stobart on