SPECIAL
By Ben Hayward | Spanish Football Editor
When 20-year-old striker Isaac Cuenca came off the bench to make his Barcelona debut in Wednesday night's Champions League win over Czech side Viktoria Plzen, he became the 20th youth player to make his debut for the Catalan club since the arrival of Pep Guardiola as coach in the summer of 2008.
The first two from that list, Sergio Busquets and Thiago Alcantara, have become established first-team regulars and Spain internationals, while two more, Gerard Pique and Cesc Fabregas, have returned from spells in England to star for the side where they emerged as youngsters, alongside the likes of Andres Iniesta, Lionel Messi, Pedro and Victor Valdes.
Others, such as Xavi and Carles Puyol, also emerged from La Masia, Barca's fabled farmhouse and world-renowned youth academy, along with Guardiola himself.
But none of them would be there without Oriol Tort.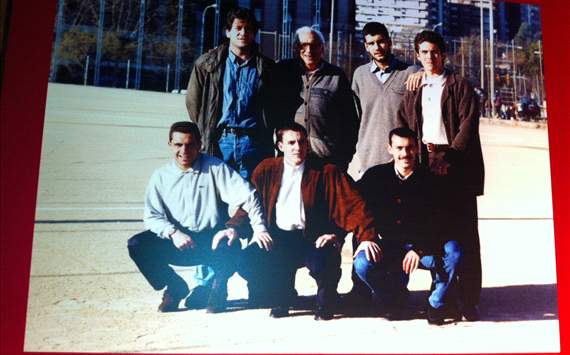 From La Masia with love | Tort with Carles Busquets, Guardiola, Amor, Sergi and Ferrer
It was perhaps fitting, then, that Barca chose to name their brand new, state-of-the-art youth training centre after their former scout and youth-team coach.
La Masia: Centro de Formación Oriol Tort was inaugurated in a colourful Catalan celebration on Thursday night. At the annex to the club's training ground in Sant Joan Despi in the north of the city, illustrious names from the past and present joined together to usher in an academy built for the future. Guardiola was there, along with members of his first-team squad and former team-mates, club chief Sandro Rosell and Catalan president Artur Mas.
Oriol Tort, sadly, was not.
Tort spent 40 years of his life working at Barcelona and was handed the task of co-ordinating La Masia after former president Josep Lluis Nunez took Johan Cruyff's advice and opened the academy in 1979. He passed away 20 years later, in Barca's centenary year, at the age of 79, still working for the club he adored. But he had already left a lasting legacy.
"He was a coach for the boys and then later he was given the task by Nunez of co-ordinating La Masia," his daughter, Marta, told
Goal.com
.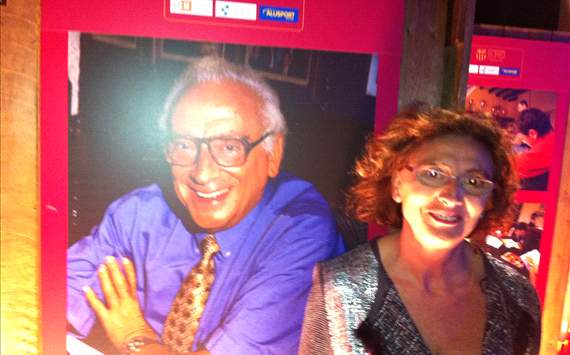 Family pride | Marta Tort in front of her father's image at the new La Masia
"His work wasn't recognised at the time, not until the boys started appearing for the first time. His was an anonymous role. So it's something special, but just a shame he isn't here to see it.
"That said, just seeing the boys in the first team was already a great satisfaction for him."
And Tort saw many promising players make the grade, having identified numerous talents himself at youth tournaments across Spain and beyond.
"He signed Guillermo Amor, Guardiola as well. And Xavi. He saw them grow up. Even though he didn't see the team's latest triumphs, he saw many of the players make it to the first team," she explained.
Tort is also credited with discovering a young Iniesta, as well as a host of others, such as former Spain full-backs Albert Ferrer and Sergi Barjuan.

"
Oriol Tort was a wise man. There aren't any more left like him. He would come in to the club and work for hours until he had done what he needed to. Because of people like him we are where we are today"

- Pep Guardiola
"He had a lot of love for his profession," Marta remembered. "He didn't share it much at home. He enjoyed it so much but he didn't instill that in us. I always joked that he spent as much time with the boys at La Masia as he did with his biological children, so sometimes when they came over to the house, I would call them 'my little brothers' ...
"La Masia was his 'other woman'. There was his wife, us, and La Masia was his mistress, but we all put up with it. He did something he loved for a job. What more can you ask for?"
Another Oriol Tort? "Impossible. Nobody knows as much as Tort did, but we all try and keep his spirit alive with this centre," said La Masia's director, Carles Folguera.
Indeed, without Oriol Tort, there may never have been a La Masia in the first place, let alone this new facility and the Barca team many are describing as the best in history.
"He was so humble and down to earth, he would share the recognition with others," said Marta. "But he would be proud."
Barcelona fans should be, too.
Follow Ben Hayward on