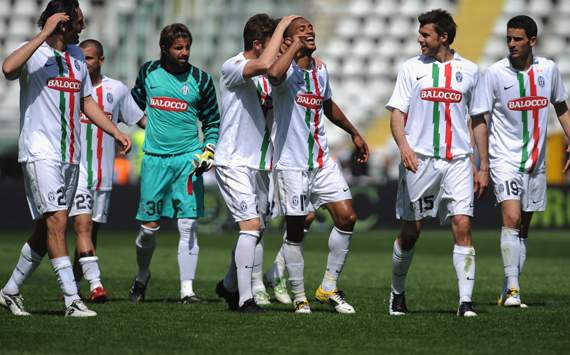 As in seasons prior, there will inevitably be a moment in time when it's early enough that Juventus will be in striking distance of a Scudetto push. Sure, anything is possible. It's less than 30 years since Verona won a title, so you can't blame Juventini for getting excited. Winning is engrained into our DNA, as Pavel Nedved once astutely noted. But let's be real for a moment.
Last year our goal was a top four finish, and the qualification for the Champions League which had eluded us previously. This year, after a second consecutive seventh-place finish, the goal is the same. Only now, due to Uefa's shameful coefficient ranking system, nothing short of a top-three finish will do. To be clear, last season the team – on paper – was built to finish in the top four. They just weren't a top four 'team', if that makes sense. This year, they could definitely accomplish a top-three goal. The question is whether the players, off paper, have what it takes.
My thoughts on the boss...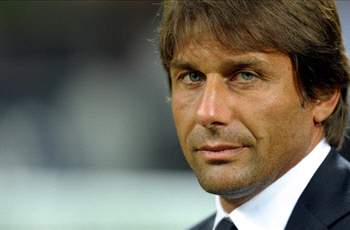 One winger pressing dangerously upfield, HA! HA! HA! Two wingers pressing dangerously upfield, HA!
HA! HA! - The Count!
Alright, he's not a muppet, and the joke is terrible. Nor is he the only pun I'll be fondling Anglo-Italian words with throughout the blogosphere this season. But if there's one thing fans were remised over last season, if not every season since Calciopoli, it's been the lack of the
grinta
– that grit, fighting, never-say-die, devil-may-care attitude that the Old Lady possessed during their most successful days. If anyone knows what this is all about, it's new coach Antonio Conte.
As a player he's been with Juventus through Champions League triumphs, as well as with La Nazionale through World and European near-misses. As a coach, he's guided two smaller provincial clubs to promotion with attractive, attacking football. If anyone knows what the 'true' Juventus spirit is all about, he's one of only a few out there. Conte prefers to play a 4-4-2 in which the defenders are asked to keep possession and build up play from the back, while the wingers are asked to create, press perilously forward, and theoretically stretch out the opposition's backline.
Thus, the formation often resembles and is described as a 4-2-4. The big question is whether this can translate over to the allegedly-defence-obsessed Serie A? Something tells me that this will make surprisingly beautiful football, or end like Thelma and Louise.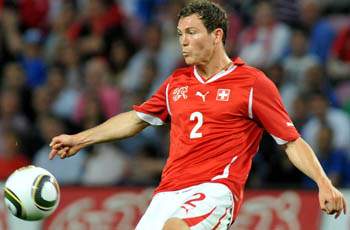 It's probably best to describe this in terms of position rather than 'man', and to that end there will be two:
Stephan Lichtsteiner
and
Paolo De Ceglie
. Let's call the latter DeZieglier. Let's face it, our biggest weakness post-Calciopoli has been the full-backs. Gone were the likes of Zambrotta and Thuram, and in were "quality" like Grygera, Grosso, Molinaro, Traore, and the inexplicably retained Marco Motta. Meanwhile, the only one who showed any promise whatsoever, Martin Caceres, was let go for what amounted to a pittance compared to the money wasted elsewhere on the
pitch (cough-Amauri-cough) over the years.
This year, Lichtsteiner - one of the top two or three right-backs in Serie A - will be manning the right side, while De Ceglie will be responsible for the left side. De Ceglie has shown some serious promise and could be drawing comparisons to Ignazio Abate right now, had a freak injury not sidelined him early last season. The latter is a solid left-back with plenty of Serie A and international experience. The combination of De Ceglie and the Swiss Guard (pun number
two) will be key in plugging our most gaping holes.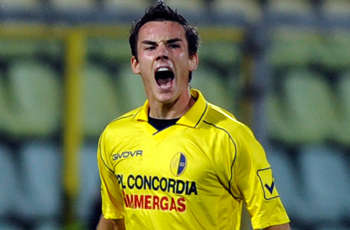 In a league notoriously hesitant to give youngsters an opportunity to shine, the clear frontrunner for this category has to be
Cristian Pasquato
. Though the transfer window is still open, the left wing remains unaddressed (more on that later). A product of the primavera, the 22-year-old has amassed an impressive 93 games, notching 12 goals from an attacking midfield role. Those aren't exactly bomber numbers, but for his age and role it's impressive. A free- kick specialist with a quick brain, pace, and dribbling skills, comparisons to Alessandro Del Piero have been plentiful as of late after an impressive pre-season which saw him go from probable loanee to someone expected to contribute as an attacking left-sided midfielder/striker. I'll save my ADP comparisons for now, as the cynical Italian blood coursing through my veins would have it no other way. However, there is definite talent there, with experience to help take it to a higher level.
A player who must deliver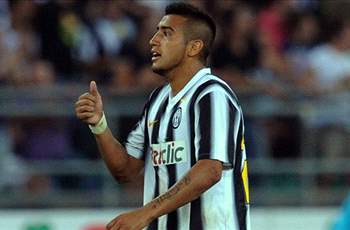 Arturo Vidal
could end up being the Serie A signing of the season if he can pull off what he'll be asked to do in the midfield. He can play deep. He can play forward in the hole. He can win the ball. He can pass. He can tackle. He can hustle. He can iron the perfect crease into your slacks. Yes, this man can allegedly do it all.
Well, he better be able to. While new regista Andrea Pirlo is undoubtedly class, he's also notoriously defensively challenged. If the formation indeed ends up looking more like a 4-2-4, Vidal will be vital (and another pun!) in protecting Pirlo and breaking up play in the centre of the pitch.
The obvious choice would have been the full-backs during the past four seasons. However, as discussed, those issues have seemingly been addressed. Currently I'd say the left wing is our weakest position on the field, largely because the natural righty Pasquato remains untested in the Juventus shirt. However, the transfer market is yet to close, and with Emanuele Giaccherini arriving it is widely expected that another outside left will arrive too before the end of the window.
Fixture I am looking forward to the most...
The first home game on September 11 will obviously provide chills for all Juventini, as it will mark the inaugural match in the new Juventus Arena. For the first time, we'll have our own stadium, and be the only team in Serie A to boast such a claim. This will mark a huge long term advantage for us in terms of revenue, paving the way towards returning to the pinnacle of Serie A and Europe again, and for good.
However, the first game also happens to be Parma, and so I'm expecting no less than a brace from former midfielder Sebastian Giovinco (because hey, that's what happens). As far as match-ups are concerned, October 2 against Scudetto holders Milan will be the 'show me what you're made of' moment of the season to that point. Also a home game, it will be time to see if the new stadium creates a true home-ground advantage unlike the cavernous Stadio Olimpico. So far the signs are positive, with season ticket sales up more than 50 per cent on last year; hardly something to sneeze at for a team historically more popular throughout Italy than within Turin.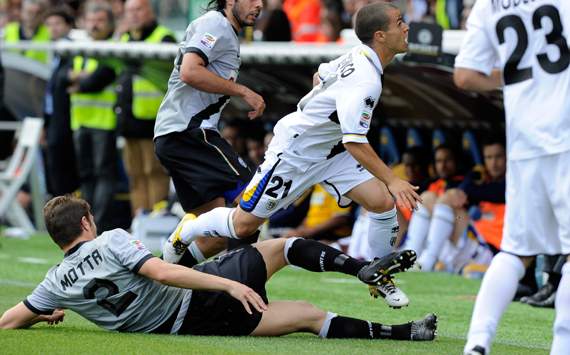 Our toughest opponents will be...
The bottom half of the table. Last year, the teams battling for the Scudetto and Europe weren't a problem. Our records against Lazio, Inter, Roma and Milan were very good, as we were able to capture 17 points versus the 'big teams' of Serie A. Rather, the biggest thorn in our side were the smaller sides. Catania, Cesena, Chievo, etc., the list goes on. Between dropping points in heart wrenching last-minute draws to utterly inexplicable losses, our inability to hold leads against provincial sides was what ultimately did us in. Hopefully the defence, and the overall mentality among all the players, has improved enough to turn the page on this.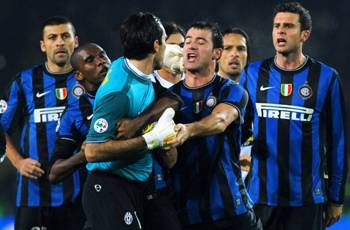 Tough choice. For the reasons above,
Sergio Pellissier
deserves mention. I'm sick of him ruining otherwise perfectly positive results against Chievo. Meanwhile,
Sebastian Giovinco
has done everything he could so far in his post-Juve career to earn this title as well. Aside from all the goals he
scores against us, there are all the ways he's run his mouth off both during his time at Juve and afterwards. He'd been worse than Terrell Owens, only at least TO was a known commodity at the time, but I digress.
If I had to pick one person for this list it would be
Thiago Motta
. Two years ago he started a fight with Gianluigi Buffon during a 2-1 win in what was the end of the good part of our season. Oh, by the way, this was after
Mario Balotelli
completely simulated an elbow to the face by Felipe Melo, getting him sent off in the process. More recently during the Trofeo TIM tournament Motta did the exact same thing, only the player he goaded was Alessandro Del Piero. Seriously? And during a friendly tournament? That's like getting the Amish to fight. Screw you, Thiago Motta. And don't even think that your choosing to play for Italy only after your Brazil international career flopped will make up for it.
BUFFON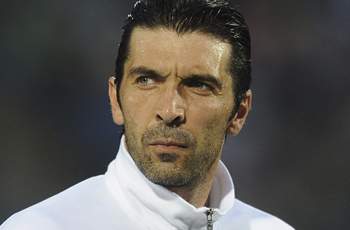 | | | | |
| --- | --- | --- | --- |
| LICHTSTEINER | BONUCCI | CHIELLINI | DE CEGLIE |
| | | | |
| | |
| --- | --- |
| PIRLO | VIDAL |
| | |
| | | | |
| --- | --- | --- | --- |
| KRASIC | MATRI | VUCINIC | PASQUATO |
| | | | |
The quality is definitely there. With the work he's done on the transfer market, it's easy to accuse Beppe Marotta of having a provincial mentality, with a keen inability to close big deals. Sure, 'top players' were promised and Sergio Aguero became Giuseppe Rossi, who then became Mirko Vucinic. Aside from that gaff, there was real quality brought in, in Pirlo, Lichtsteiner and Vidal, as well as good depth in the likes of Ziegler and Michele Pazienza – all five players arriving for a combined sum of €20.5m. Not bad at all. A top three finish is certainly on the cards, but could be made that much easier with just a couple of more tweaks. The market is in its final days, and Beppe promised two or three more signings. This will be crucial. Will the puzzle be complete, or will we have Rinaudo and Traore part two?