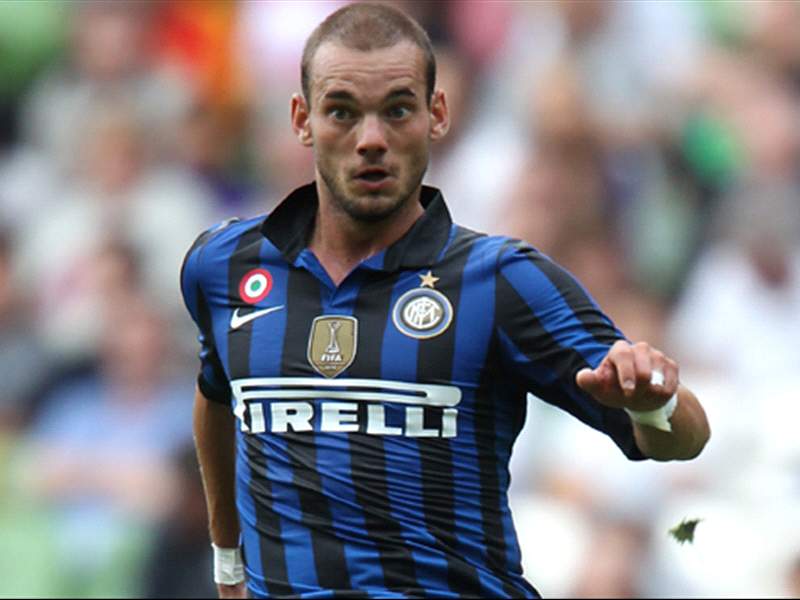 Wesley Sneijder
to
Manchester United
? It's the transfer saga that nobody concerned wants to admit to, but can't help talking about.
Ever since it became known back in March that Sneijder was a top target for Sir Alex Ferguson this summer, personalities linked with Inter, Manchester United, Holland and even Turkey and Chelsea have had their say on the matter.
Here, we take a look back at the statements, mis-statements and back-tracking that has gone on over the past three months.
"Next season? I'll be here [at Inter]."
-
Wesley Sneijder
, May 26. Good, that's settled then. On with the rest of the summer...
"There is a family atmosphere at Inter and there are all the ingredients to aim high. Milan is marvellous, picturesque and full of elegance. I love it. At the moment I am very happy here and I don't see why I should leave."
- Sneijder
again, June 9, responding to reports that he was weighing up interest from Manchester City and Manchester United.
"After the Belgium-Turkey game I went to South Korea. When I got back to Europe I was confronted with all sorts of stories, saying I had told Chelsea to sign Sneijder. I have enough on my plate trying to get Turkey to the Euro finals."

-
Guus Hiddink
, manager of Turkey, but still compelled to distance himself from reports linking Sneijder with Chelsea in June.


"I love Inter with all my heart, but God will decide where my future will be. Only he knows it. I want to thank the fans as they have always been great with me, and I want to assure them that if I stay at Inter then I will do everything to win more."

- Hmm, June 12 and not so convincing all of a sudden,
Sneijder
. And he's already referring to Sir Alex in the biblical sense.

"I am worried and unhappy to hear Sneijder's comments about his future. He always said he wanted to stay."

- Inter president
Massimo Moratti
, June 14, sounding very scorned indeed.


"All I can say regarding the transfer rumours about Eto'o, Sneijder and Maicon is that I have spoken to them and they have all told me that they do not want to leave the club."

- A more bullish
Moratti
six days later.


"It's all a bit more than they were wanting to pay but they are trying to work out a way that they can accommodate Sneijder even though he would be so expensive. Sneijder has said that he is happy to stay at Inter Milan but Sir Alex really fancies signing him because he would fit the bill perfectly for United so it has not been ruled out."
- A source close to Manchester United reveals exclusively to
Goal.com
on July 5 the depth of Old Trafford interest in Sneijder.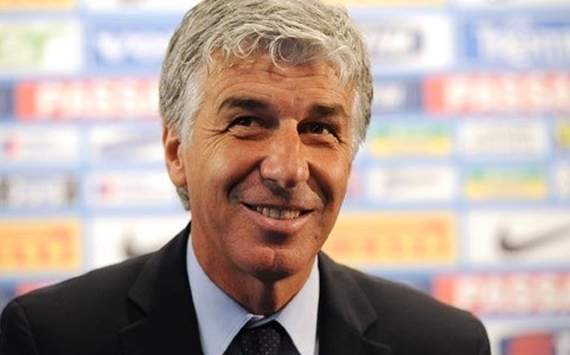 "Inter have great players, and their abilities enable them to play in more than one role, Sneijder included. He has obviously been a great player for Inter, but the situation in 40 to 50 days time is hard to predict."

- New Inter coach
Gian Piero Gasperini
has the chance to use his debut press conference to put all doubt about Sneijder to one side - and fails miserably.
"Wesley Sneijder would fit perfectly here. He is the most ideal player for us that I can think of. I don't say that because he is Dutch. I have been at Manchester United for a while, I know all the ins and outs of the team and I know that he would be a great reinforcement. The new Paul Scholes does not exist, just as there is not a new Roy Keane, but I cannot think of anyone more perfect for us than Sneijder. I don't know how his future is at Inter, of course – whether he is allowed to leave and whether we can pay him. But purely on the basis of his ability, I would say 'Get Sneijder'."

- Manchester United first-team coach
Rene Meulensteen
to
Voetbal International
, and not to the United board. Honest.
"Sneijder is somebody that could definitely play at United with his style of play. He is a player with great football intelligence. He knows where to be, he can pass, he can score and take up positions on the pitch that are difficult to mark. He is definitely someone who has played at the top level with Real Madrid and Inter Milan, so coming to Manchester United wouldn't faze him."

- Former United skipper
Gary Neville
in an exclusive interview with Goal.com on July 11.


"Sneijder is here and he wants to stay. The approach [to pre-season] has been very positive."

-
Gasperini
, finally getting on message a few weeks into his reign at Inter.


"I want to stay. I have great friends here like Javier Zanetti who kept us all together when morale was low. If the team decides to sell me then I would go where they say, but I would be unhappy [to leave]. I am fine in Milan, and I would miss Inter, but this is football. When I was sold by Real Madrid to Inter I would have preferred to have stayed in Spain."

-
Sneijder
in an interview with
Vanity Fair
, proving it's still too much to just say he's staying, no ifs or buts.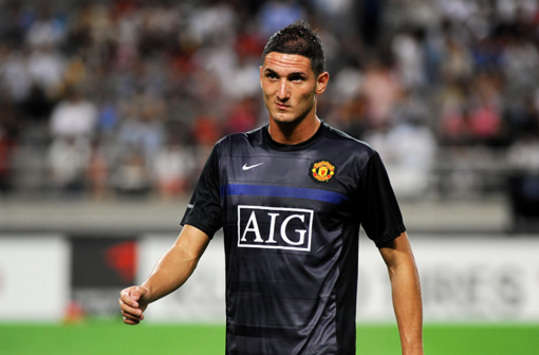 "Time to sleep before training...hope to see wesley snejeder [sic] here soon!"
- United striker
Federico Macheda
on Twitter. Maybe he's not talking about Inter midfielder Wesley Sneijder, but the as yet unknown player Wesley Snejeder.
"Can I not say that?"

-
Macheda
again on Twitter. Think he was meaning Sneijder after all. Both tweets were soon deleted.
"They are prepared to spend a lot of money to get Sneijder but it will be worth it because he really is a top-drawer player and he will make a huge impact at Old Trafford if the transfer comes off."

- Former United midfielder
Nicky Butt
, in an exclusive interview with Goal.com on July 14


"A transfer to Manchester United would only make Wesley a better player. He has already played for some top clubs in Real Madrid and Inter, but I think that United will be another step forward for him. Because of their footballing philosophy and the level they play at, but also because it's a new challenge. It will inspire him and give him new energy."

- Netherlands coach
Bert Van Marwijk
wades in.


"There is no real interest in Sneijder at this moment in time for a lot of reasons. I've not been involved in that since I came over here."

-
Sir Alex
finally speaks out to deny a move for Sneijder is going to happen. Except for the words "There is no real interest in Sneijder", "at this moment in time", "for a lot of reasons" and "I've not been involved in that since I came over here", he did a pretty good job.


"In a couple of days you'll see that Wes will take the microphone and say that he will remain with us at 100 per cent."

- Inter midfielder
Dejan Stankovic
on July 17. Maybe he's referring to a karaoke night out with the Inter squad, because we're still waiting.


"What if he were to leave? We know that things can take sudden turns in the transfer market but the truth is that Sneijder is working hard because he's at Inter now and he's also looking to go forward with the club."

-
Gasperini
really begins to find his form on the Sneijder affair now he's getting used to his new surroundings.

"Forget it. We are looking at some things but I am not so sure Sneijder will be easy to get."

-
Sir Alex
on July 18. A strong start with "Forget it" but then spoiled it a little at the midway point.
"What will [be] the future of Sneijder? I do not even know. I hope he remains at Inter."

-
Moratti
again, undoing a lot of the good, downplaying work of his new coach Gasperini.
"To replace Scholesy, they're going to have to get someone special. There's a lot of talk about Sneijder and he's such a talented player, I'm sure he would fit right into a Manchester United team. He could do a job there, without a doubt."

-
David Beckham
chimes in on his old club wanting (or not wanting) Sneijder.


"The ones who have been linked all look like they are capable of playing for United. The three linked the most with United are all great top players. Of the three Modric, when we've played against him, has been the one I have been most impressed with. Whenever we played Tottenham, he was the one who stood out."

-
Paul Scholes
, suddenly all talkative since his retirement, grades Luka Modric ahead of Samir Nasri and Sneijder as his United midfield successor on July 28.


"Sneijder's brilliant. He's been brilliant for the last year or so with Inter and Holland. I don't think it probably worked out as well as he would have liked at Real Madrid but he's a top player. I'm sure there's a lot of clubs who will be after him if he is available."

-
Scholes
on August 2 in an interview with
MUTV
, and proving he's as tricky to pin down in conversation as he was on the pitch.


"We didn't progress that one [Sneijder]. I'm not doing anything on anything at the moment, so they [potential deals] are all currently dead. But the important point is that you never know. I've been around in football long enough to know things change quickly. Somebody may become available and we can say at that point we are interested."

- Well said
David Gill
, United chief executive. The important point is that you never know...