COMMENT
By Cly

de

Tlou

& Peter

Pedroncelli
Johan Neeskens' appointment as coach of Premier Soccer League giants Mamelodi Sundowns has sparked a great deal of debate, and many believe he is the man to steer the sinking ship back to success.
The Dutch legend has been elegant and confident in his statements thus far, and he seems to be winning the hearts of the supporters in the same way as he charmed club president Patrice Motsepe. He speaks highly of the fans, acknowledges their commitment to the club and how important their support will be to any success on the pitch.
Neeskens plans to bring back the days of 'Shoeshine and Piano Football', a brand that the Chloorkop side were known for.
The style was typically a mix of hard work and great flair, something that has not been seen at Chloorkop on a consistent basis in a long time. Neeskens has made no secret of the fact that he will be playing with a 4-3-3 formation, a Dutch formula for success in the beautiful game.
One issue that the tactician will have to deal with is that the bulk of players that Sundowns employ will take time to adjust and fit the new system. Total Football could prove to be too quick for some of the older players.
The team will need to be built around the younger talent, such as Franklin Cale, a product of the Dutch development style at Ajax Cape Town and a player who is likely to have no trouble changing gears to suit the new coach's ideas.
Elias Pelembe and Koketso Mmotong are others who are certain to become regulars because of their pace, skill and precision, characteristics which the Dutch mentor will appreciate. Matthew Pattison is also likely to figure in the new plans; with his never-say-die attitude in defence and rampaging attacking thrusts for Downs, he already embodies a total football style of play.
Matthew

Pattison



Johan

Neeskens



Franklin Cale

It might take

Neeskens

some time to get the team firing on all cylinders, but he has the capacity and the players to put his plan into motion and shake up the PSL race.
When

Foppe

de

Haan

joined Ajax Cape Town last season, his first league game saw his young team conce

de

half a dozen goals, but at the end of the campaign they finished second in the title race on goal difference. Management need to give

Neeskens

time and show faith in his plans, while the fans must also be patient.
Speaking to some of Goal.com's experts, it is clear that Neeskens was a well respected player with clear ideas of how to play football in an attacking and successful way, but his credentials as a coach still need to be proven.
"He's largely seen as [Johan] Cruyff's sidekick and one of those who introduced Total Football to Barcelona as a player," said Goal.com International's KS Leong.

Goal.com International Chief Editor, Ewan Macdonald, added, "Great player, that's it - don't think he's much of a coach. Maybe he'll do well without [Frank] Rijkaard there, who knows."
His stint with Sundowns in South Africa will offer him the opportunity to show that he can transfer his successes on the pitch and alongside other coaches to a bench and technical team of his own.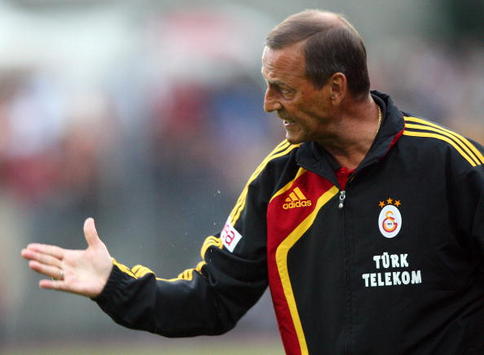 Under pressure
| Johan

Neeskens

is expected to create success at

Chloorkop
A three-year contract is certainly a sign of faith, and should be enough time to become familiar with the new football style.
Club boss Motsepe believes the glory days will be back soon, and the lengthy deal could be key to the success Neeskens wants to achieve, as stability has been sorely lacking in recent times. In two years the club has hired and fired six coaches and signed a bus full of new players, many of whom made a comfortable place for themselves on the bench.
Motsepe presented further reason to believe in his new project, saying: "He has worked with top coaches like Rijkaard and Guus Hiddink. He has achieved a lot as an assistant and with recommendation from Cruyff we have engaged with the coach for the next three years."
Sundowns, who are affectionately known as The Brazilians, have over the years been considered a side that is blessed with good passing football and not the hard-running, high tempo and workhorse style aimed at keeping opponents under pressure. The team will have to amalgamate the past and present tactical approaches to the game, and under Neeskens they can definitely begin to make it work, with time and a little patience.