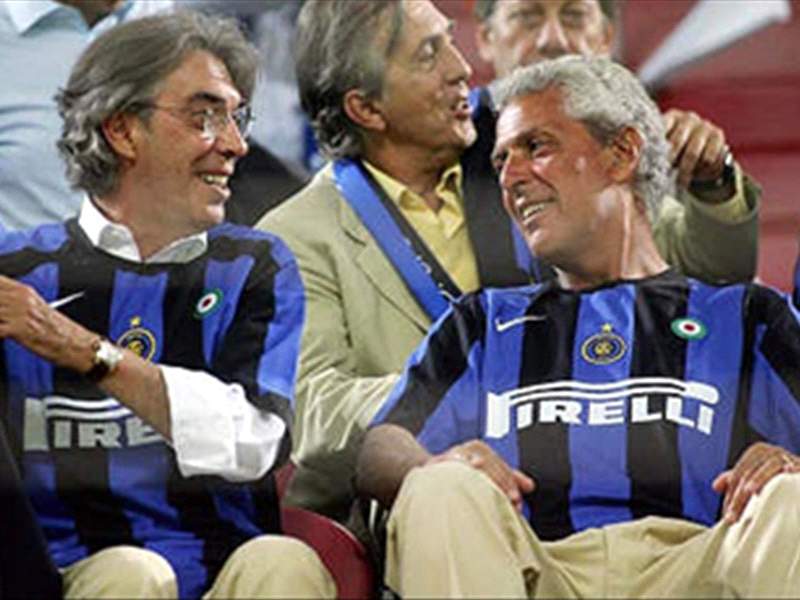 EXCLUSIVE FEATURE
By Carlo Garganese
Inter could see their 2006 Scudetto revoked when the FIGC convene for a final meeting into their findings from the revelations of the Calciopoli II trial in Naples, but the 2010 European champions will avoid any further sanctions due to the case being out of statute.
The Italian press exploded this morning following yesterday's revelations by the FIGC (Italian Football Federation) chief investigator Stefano Palazzi, who accused Inter of committing sporting fraud during the 2004-05 season. This had subsequently led to the Calciopoli scandal, which saw Juventus stripped of two Scudetti and relegated to Serie B, and Milan, Lazio, Fiorentina and Reggina issued point penalties for 2006-07.
Palazzi said: "Inter violated the article relative to sporting fraud with regards to the possibility of taking advantages in the standings."
The FIGC handed Palazzi the responsibility of pouring over all the evidence from the Calciopoli II trial in Naples a year ago, during which it was revealed that former Inter directors had had contact with referees and a number of other high-profile Italian football leaders between 2004 and 2006.
Transcripts from wiretaps identified by the Tribunal of Naples also demonstrated that ex-Inter president Giacinto Facchetti enjoyed regular contact with former referee designators Paolo Bergamo and Pierluigi Pairetto.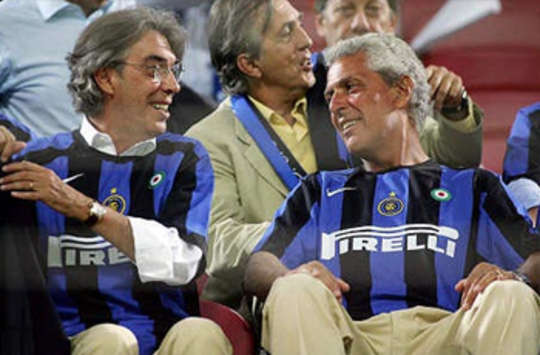 Massimo Moratti | Deemed to be a guilty party in Calciopoli
Palazzi's findings mean that the 2006 Scudetto taken from Juventus and handed to Inter could be revoked from the Nerazzurri too. The confirmation of this is likely to occur on July 18 when the FIGC convene for a final meeting on the case.
Inter fans (as well as those from Milan and Livorno) will be relieved to know that this will probably be the end of the matter. As Palazzi took over a year to complete his investigation, it now means that the case is out of statute. Italy's Statute of Limitations states that the maximum time after an event that legal proceedings can be initiated is five years.
Palazzi's most damaging claims listed the following Calcio figures as being guilty back in 2006 of - along with Juventus - violating Article 1 of the Code of Sporting Justice:
Campedelli (Chievo), Cellino (Cagliari), Corsi (Empoli), Foschi (Palermo), Foti (Reggina), Gasparin (Vicenza), Governato (Brescia), Meani (Milan), Moratti (Inter), Spalletti (Udinese).
Palazzi also alleged that the following men should have been found guilty of violating Article 6 of the Code of Sporting Justice:
Facchetti (Inter), Meani (Milan), Spinelli (Livorno)
Article 6 violations (the attempt to gain an advantage in the standings through match-fixing or attempted match-fixing) are deemed worthy of immediate relegation. Even in the now-discredited trial of 2006, Juventus were cleared of any Article 6 violations, and were only demoted due to a combination of Article 1 violations (unsportsmanlike conduct, which can be anything from swearing on the pitch to excessively calling Bergamo and Pairetto), misdemeanours that had never before resulted in anything more than fines or, at most, a minor points penalty.
Thus, according to the findings of the FIGC's chief investigator, it is Inter, Milan and Livorno who should have been relegated in 2006 and not Juventus.
But, due to the Statute of Limitations, there will be no further punishment. While Juventus will emerge as moral winners after a five-year struggle for justice, their current owners will not embark on the road for compensation for their wrongful relegation. With John Elkann's administration having made big sponsorship deals with Inter-influenced companies TIM and La Gazzetta dello Sport, there is zero possibility of action.
Inter president Massimo Moratti this morning described Palazzi's claims as an
"unacceptable attack"
.
But come July 18 his club could lose the 2006 Scudetto. If it is, the Scudetto won't be assigned elsewhere. Instead, the championship will represent another blank year in history, just like 2005.
Follow Carlo Garganese on