COMMENT
By Carlo Garganese
Remember the days when Italian defences were admired and feared throughout the footballing fraternity? It wasn't that long ago. Only five years, in fact, when the Azzurri lifted the World Cup after achieving the joint-best set of defensive statistics from a winner in the competition's history – just two goals conceded in seven games, one a freak own goal and the other a debatable penalty.
The rearguard of Juventus, who had just been crowned Serie A champions for a second successive year, contained four players who started the World Cup final in Berlin, as well as defensive midfielder Patrick Vieira. Second-placed Milan still boasted legendary stoppers Paolo Maldini, Cafu, Jaap Stam and Alessandro Nesta in their squad, while the roster of post-Calciopoli champions Inter wasn't too shabby either via the likes of Ivan Cordoba, Walter Samuel, Javier Zanetti and 2006's unlikely hero Marco Materazzi. These three teams could all defend. Juventus shipped just 24 goals in 05-06, Inter 30 and Milan 31.
If we go further back to the late 1980s and 1990s when Serie A enslaved European club competition – winning four European Cups in seven years and producing 14 Uefa Cup finalists in 11 seasons – the power of defence was even more prominent. Stellar names such as Baresi, Costacurta, Tassotti, Ferrara, Kohler, Vierchowod, Pagliuca, Zenga, Brehme, Bergomi, Ferri, Di Chiara and Aldair – as well as some of those listed above – were the foundation of this dominance.
Serie A was unfairly labelled in some quarters as a "defensive league". The term Catenaccio, first associated with Calcio during the beginning of Italy's defensive power in the 1960s, was still bandied about rather ridiculously by ignorant foreign media. The truth is that while teams would occasionally fall back into the bad habits that saw Inter toppled by Celtic in the 1967 European Cup final (an example being Italy vs Argentina in 1990) all that Italian clubs and the Azzurri were really guilty of was being ridiculously good at defending. This sometimes created the impression that Italians were only interested in going backwards.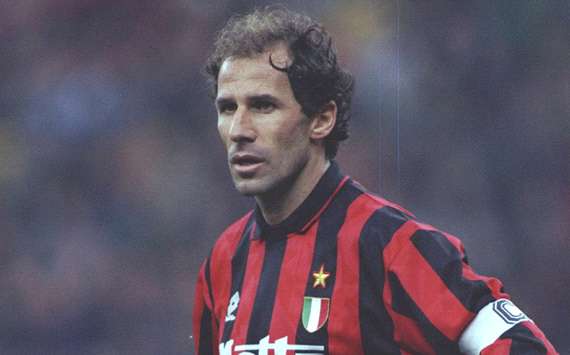 Franco Baresi | Held up to this day as a symbol of Italian defensive superiority
The days when Serie A was so tactically and technically superior to the rest of Europe are gone, despite Inter's brilliant Champions League success last season when they managed to overcome one of the greatest attacking teams of all time – Barcelona – on the road to glory. Ten to 15 years ago,
tifosi
sniggered at the naivety of the Premier League and La Liga. Today, Serie A backlines are fast becoming the laughing stock.
Never was this highlighted more vividly than during Juventus' 2-2 home draw with Chievo, a result that has all but ended the Bianconeri's hopes of returning to the Champions League next season. Any upcoming coaches or players out there wishing to learn a lesson in how not to defend, all you need to do is watch the re-run of last night's game in Turin. One of the pioneers of Catenaccio, the late Helenio Herrera, would have been covering his eyes more times than Lady Gaga had he been present. It was demonic stuff.
A quick glance at the 2010-11 Serie A table illustrates that Juve and Chievo are not the only defensive 'donkeys' on the peninsula. Only two teams this season have conceded less than one goal a game on average – Lazio, who have shipped 35 in 36 matches, and Milan, who can be extremely proud of their 23 conceded and 21 clean sheets.
The Rossoneri are the only Italian team currently mastering the defensive arts, mainly thanks to the world's best stopper Thiago Silva and his still-brilliant 35-year-old centre-back partner Nesta. And Massimiliano Allegri's outfit are moving further in the right direction having already snapped up Philippe Mexes and Taye Taiwo on free transfers for the new campaign.
COVER YOUR EYES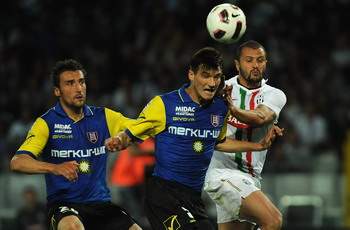 "Catenaccio pioneer Helenio Herrera would have been covering his eyes more times than Lady Gaga had he been present at Juve-Chievo."


So what has caused this decline?
This requires a lengthy investigation that I will perhaps provide in the near future, but a number of law-changes have certainly harmed Calcio. The backpass rule ensured that it became more difficult for Italian teams to manage games – and no one manages better than Italians. It is now impossible to slow down the tempo.
The new, nonsensical interpretation of the offside law means that Baresi-like pressing of the back four has become suicidal. Fifteen to 20 years ago, any attacking player who was offside interfered with play. This played into the hands of the tactically superior Calcio.
The most important reason - which the naïve still fail to see - are
the disgraceful plastic footballs that have dehumanised the game
, turning it into a robotic survival of the fittest. Robots don't have brains, and Italian defences ruled because they were smarter than everyone else. The game is almost too fast and futuristic now.
Of course, the recent decline of Italian defence is
also self-inflicted. It has been much-publicised that modernisation is required in various areas of the domestic game. The natural by-product of this movement will eventually be seen on the pitch too, just as it has done in Germany after the wide-ranging reforms in the aftermath of Die Mannschaft's Euro 2000 debacle.
Yet Italy are not alone in their defensive struggles. How many world class centre-backs are there in today's game? You can count them on one hand when measuring them by the standards of yesteryear. Where is the conveyor belt of great young
difensori
emerging in other powerhouse nations such as France, Germany, England, Argentina, Spain, Brazil, the Netherlands? Italy is certainly not much worse off than any of these countries. What is harming Calcio more is that, unlike their rivals, Serie A and Italy's great defence is what has always given them the edge over their competitors.
Like it did five years ago in 2006.