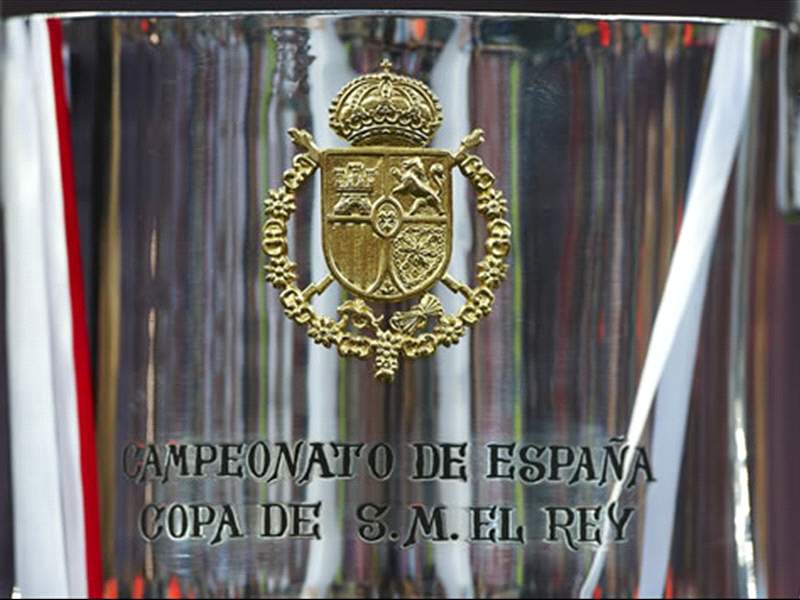 It is the most inherently Spanish of all football tournaments. The Copa del Rey has its roots firmly planted in Castile and none of its many guises would appear to remotely connect with the politics or philosophy of Barcelona. And yet the Catalans have won it 25 times – more than any other club.
So apart from silverware, what's in it for them?
The Copa began life as the Madrid City Council Cup, which is hardly likely to represent an appealing competition in Catalunya, even if Real were founded by a Catalan. Later, the competition became Franco's cup – the Copa del Generalisimo.
Under Franco's rule, the competition adopted his name and he presented the trophy. And much to his chagrin as a staunch Spanish nationalist and Real Madrid aficionado, the dictator was forced to hand over the famous pot to Barcelona on no less than nine occasions.
"It all goes back to the dictatorship, when Franco was around. Catalunya was living under repression," said former Barca full-back and two-time Copa del Rey winner Albert Ferrer of the tournament, and of his side's rivalry with Wednesday's opponents, Real Madrid.
Franco watched on helplessly in 1968 as Barca beat his Madrid in the teams' second final meeting. The first had come 32 years earlier, just 28 days before the cruel Civil War which left many scars and saw Franco later come into power. Madrid won that game 2-1; it was a bad year for Catalunya.
The Catalans' next meeting with Madrid in the final, in 1990, saw Barca emerge victorious, and that success is said to have saved coach Johan Cruyff's job.
As a player at Camp Nou, the Dutchman – who told the press he had shunned a move to Real Madrid to avoid any relationship with Franco – also picked up a cup winner's medal.
"I won it in the King's reign," he said. "I was the captain of Barcelona and he awarded it to me. It was my last game for the club."
Cruyff should have been able to compete in the final four years earlier, when Barca and Madrid met for the third time, but foreigners were excluded from the competition under Franco, a rule scrapped along with the Copa del Generalisimo name following the dictator's death in 1975. Without Cruyff, Barca lost 4-0: "I was only able to win one cup because as foreigners, we weren't allowed to play in the Copa del Generalísimo. I guess they didn't want us to shine," said the Dutchman.
Repression had even reached football now, but times in Spain were about to change. King Juan Carlos shrewdly set about reshaping the country and a period of change began: The Transition.
The King proved a key player in the field of politics, but remained a fan on the field of football – albeit a privileged one.
Just after the Transition and the installation of democracy in Spain, Madrid and Barca met again in the final in 1983, with the Catalans triumphant on this occasion. But rivalries and tensions persisted; Spain was still divided and resentment remained.
"During Franco's time people weren't allowed to name their children with Catalan names; they couldn't speak their language. That's repression," former Barca coach Frank
"This is Madrid against Barca in the Copa del Rey, a symbol of everything the Catalan people have grown to dislike about Spain."
Rijkaard said.
"Luckily enough it's a long time ago, but for many people it's fresh. You talk about repression and you will always have a reaction because people will always remember what happened there."
Tonight, the Spanish national anthem will be played before kick-off and with the hymn expected to be roundly jeered by the Catalan fans, the Spanish Football Federation (RFEF) are reportedly ready to blare out the music as loud as possible in order to avoid conflict.
But this is Madrid against Barca in the Copa del Rey, a symbol of everything the Catalan people have grown to dislike about Spain.
"It's Catalunya against Spain really," former Madrid midfielder Steve McManaman added.
"They want their own independence, they're talking about their own autonomy, they're talking about their own government, their own language. It's like you are playing in a different country."
Despite the historical differences between the two teams, ex-Real captain and central defender Fernando Hierro – a Copa del Rey winner with Madrid in 1993 – believes football should be the only consideration when the two rivals meet.
"At the end of the day this is a game of football between two eternal rivals, and this should always come before the politics," he said.
That, however, would appear to be wishful thinking.
"I remember pulling up to the Bernabeu on the team bus and there were loads of fans in white
REAL MADRID VS BARCELONA:
ALL YOU NEED ON GOAL.COM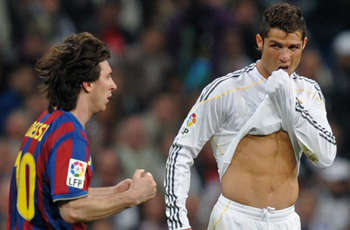 Four Clasicos in 18 days - and you can follow them all with Goal.com:

Apr 16: La Liga
Real Madrid 1-1 Barcelona

Apr 20: Copa Del Rey final
8.30pm BST - Mestalla, Valencia

Apr 27: Champions League semi, 1st leg
7.45 BST - Bernabeu

May 3: Champions League semi 2nd leg
7.45 BST - Nou Camp


shirts chanting [to the Catalans] 'Spain, Spain, Spain – you're not Spain'," said former Barca coach Terry Venables.
Indeed, such fixtures are usually marked with a banner from Barca supporters with the motif 'Catalunya is not Spain'. Striker Thierry Henry, a Copa del Rey winner with Guardiola's side in 2009, agrees.
"Catalonia is not Spain," he said. "It's something else and you have to feel it."
Both sets of fans will make their feelings clear tonight and less than a year after Catalans, Basques, Madrilenos et al united to celebrate Spain's World Cup victory last summer, old wounds will be opened again.
For Madrid, the hunger to win is extreme after two trophyless seasons spent living in the shadows of their eternal enemies, while for Barca, the passion for beating Real never diminishes.
Oleguer, former Barca defender and self-proclaimed Catalan nationalist, is a more extreme case. He wrote in his book: "When Barcelona win the league, we become the Army of joy finally able to face up to [Franco's troops]."
Meanwhile, publication
Marca
claims that current Barca defender Gerard Pique taunted his rivals following a tunnel bust-up with Madrid players after the Clasico on Saturday night, which ended in a 1-1 draw.
"You little Spaniards, we have won your Spanish league," he is alleged to have said. "Now we are going to win your King's cup."
Although unlikely to be true and vehemently denied by Pique himself, those words will strike a chord with many in Catalunya. Barca's famous motto is 'more than a club', while their relationship with Madrid could be described as more than just a rivalry. And for the Catalans, the Copa del Rey represents more than just a cup.
Follow Ben Hayward on