1. Use The 13th Man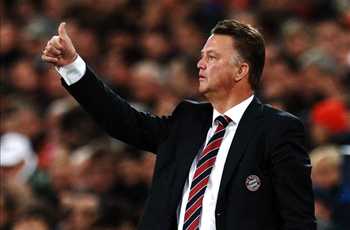 The 12th man will be the 69,901 fans inside the Allianz Arena. The 13th is coach Louis van Gaal, who has ten times the experience of his opposite number, Leonardo. With two decades of knowledge in tactical refinement, the Dutchman has the know-how to make all the subtle pre-game and in-game adjustments required to achieve maximum success.
In the first leg, Van Gaal surprised many by using Luiz Gustavo in central midfield, with Danijel Pranjic at left back. It was the right move. Not all went perfectly at the Giuseppe Meazza, so the former Ajax gaffer will likely tinker with his squad ahead of return leg as he looks for the right balance between security and edge in attack. While Leonardo stuck to the same system throughout the first leg, even when it wasn't working, Van Gaal has the advantage of understanding the changes required to turn the odds in his favour, regardless of how the match unfolds.
2. Don't Get Complacent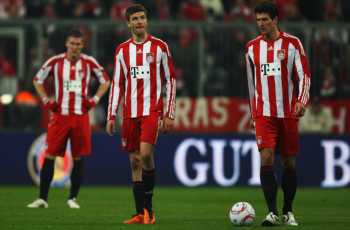 Bayern cannot forget that they are only one goal ahead, and have only scored one away goal. Even if they net an early opener, die Roten are only two quick strikes away from crashing out of the tournament. It may seem like a comfortable lead, but Bayern should be familiar with how quickly the tables can be turned: a year ago, they came back from 3-0 behind at Old Trafford to score twice and advance past Manchester United on away goals.
Their complacency has cost them dearly in the Bundesliga this season, and even in Europe, Louis van Gaal's men were once made to pay for their laziness as they let a two-goal lead against Roma turn into a 3-2 defeat. As Van Gaal has reiterated all season long, only 90 minutes of quality football will see his team through to victory, but Bayern would be wise to never count out the Italians.
3. Use Luiz Gustavo To Neutralise Wesley Sneijder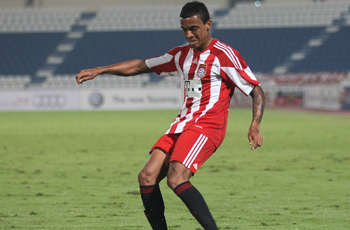 As the saying goes, if it isn't broken, don't fix it. In the first leg, Gustavo marked Wesley Sneijder out of the game, and was among the best players on the pitch. He covered a great deal of ground, and even came close to scoring on one or two occasions. With his best performance yet in a Bayern shirt, he proved himself as a big-game player: surely, he deserves to start in the second leg.
Toni Kroos is a good secondary option, but for Van Gaal to use the 21-year-old from the start would be to invite unnecessary danger. Make no mistake, Kroos is the ideal future partner for Bastian Schweinsteiger in central midfield. However, he has yet to prove himself at the very highest level, and has only managed 90 minutes once since returning from a metatarsal injury. What's more, his defensive skills still have yet to be refined, which could pose a problem as Bayern try to contain Sneijder.
While Kroos adds a spark of class in possession and could yet have a great game, Gustavo provides a more workmanlike quality; his physical nature may be more appropriate for Tuesday's match.
4. Defend On The Front Foot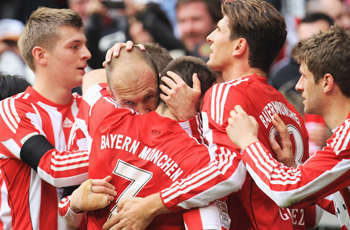 It is no secret that Bayern struggle with the concept of defence. Van Gaal's strategy is one of complete possession dominance; in theory, he hardly needs defensive players. This of course is based on the assumption that his midfield can maintain possession and keep the opponents out of their attacking third.
In Saturday's 6-0 hammering of Hamburg, the Bavarians not only won 64 per cent of the possession, but conceded just four corners. Their weakness (playing without the ball) was thus only exposed for a third of the match, and their greatest deficiency (defending from set pieces) was almost never exposed.
At the other end, wingers Arjen Robben and Franck Ribery ran rampant, and their brilliant play forced Hamburg into submission. Die Rothosen were so busy chasing the ball and trying to prevent their hosts from scoring that they could hardly think of making a comeback.
Bayern have only kept a clean sheet in four of their twelve matches since the winter break, and only once have they come against a striker with the class of Samuel Eto'o. They will probably need at least one goal, but should they avoid conceding set plays and maintain possession, that one goal should be enough.
5. Be Efficient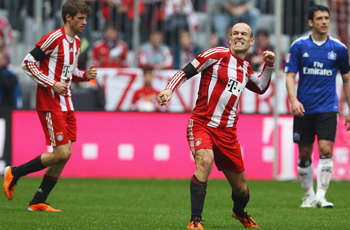 Before Robben opened the scoring against Hamburg, Bayern missed several sitters. While that lack of sharpness in front of goal did not affect the final result on Saturday, die Roten can count on Inter to ruthlessly take advantage of any mistakes they make. After all, this is the Champions League: teams will do anything and everything possible to win, and usually will have at least a chance or two to score.
This notice counts doubly for Mario Gomez, whose confidence appears to have diminished in recent games. Having scored seven goals in the Champions League thus far - including the winner in the first leg - his influence is vital to Bayern's success.
Bayern should take a warning from a Barcelona side that dominated Arsenal for 180 minutes and created dozens of chances, but nearly crashed out. There were so many chances for both sides in the first leg that any score would have been appropriate; assuming a similar scenario at the Allianz Arena, Bayern will have to rely on good finishing.
Follow Clark Whitney on