1. Double up on Arjen Robben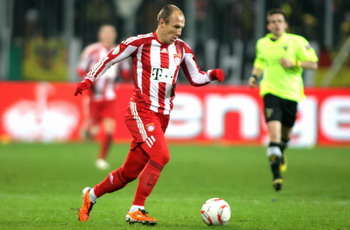 There's little doubt that right winger Arjen Robben is Bayern Munich's main attacking threat. Inter on the other hand haven't been too convincing at left back, meaning that they have to come up with a solution to keep the Netherlands international quiet.
Instead of praying that either Christian Chivu or Yuto Nagatomo somehow manages to keep Robben out of the game, head coach Leonardo would act wise to ask his left midfielder to track back in order to double up on the Bayern star, like Esteban Cambiasso did at the Giuseppe Meazza. Robben will thus have limited opportunities to trouble the Inter back-line.
2.
Don't allow Bayern Munich any space in midfield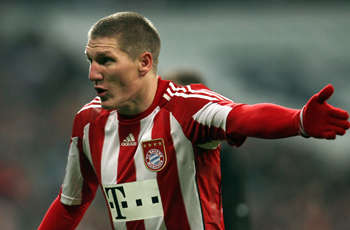 Like any team coached by Louis van Gaal, Bayern Munich really enjoy their possession. The Germans have the patience to pass around the ball until they find an opening in their opponents' defence.
With players like Toni Kroos and Bastian Schweinsteiger in the holding midfield positions, the Bavarians have some excellent players to direct play from the centre. If Inter are to be successful on Tuesday, they will have to shut out Bayern's midfield and every single Inter player will have to run his socks off for the full 90 minutes to keep Kroos and Schweinsteiger quiet.
3.
Give it to Samuel Eto'o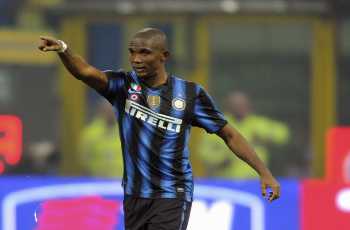 The first leg in Milan already showcased that Samuel Eto'o has what it takes to cause the Bayern Munich defence all kinds of troubles and the Cameroon international will again be Inter's main attacking threat in the return.
Eto'o has so far netted 28 goals in all competitions for the Nerazzurri and he'll be determined to add to his tally in Munich. Daniel van Buyten and Holger Badstuber await a difficult match against Eto'o and the Inter midfielders would be wise to get their star attacker involved as much as possible.
4.
Hit Bayern Munich from set pieces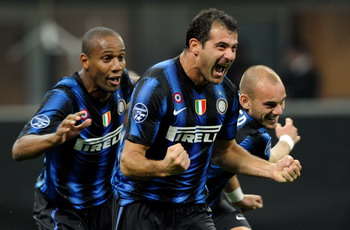 As mentioned before, Bayern Munich are a team who are at their best in possession. They have been far from impressive at the back though and have been particularly poor at set pieces.
It's common knowledge in Munich that Van Gaal doesn't like to 'waste' any time on training on set pieces and this has already cost them a few goals this year. Nobody really seems to know what to do at corners and free-kicks and Inter have the players to hurt them here, especially the likes of Lucio and Andrea Ranocchia, who could trouble the Bayern back-line with their height.
5.
Get Wesley Sneijder involved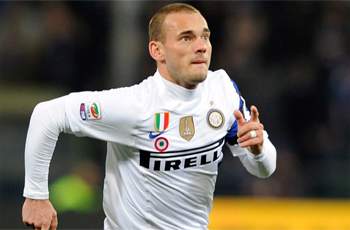 Inter really struggled to create any big chances in the first leg and the chances they did get were mostly the result of individual actions of Samuel Eto'o. One of the main reasons for Inter's inability to create anything was the fact that playmaker Sneijder hardly got involved in the game.
The Netherlands international was the brain behind almost every Inter attack last season and has recently shown signs that he's on his way back again after a difficult start to the season. Tuesday's match will be the perfect opportunity for Sneijder to take Inter by the hand and guide them past Bayern. The former Ajax star will need to see much of the ball if he's to make an impact though and it's up to his teammates to set up Sneijder.