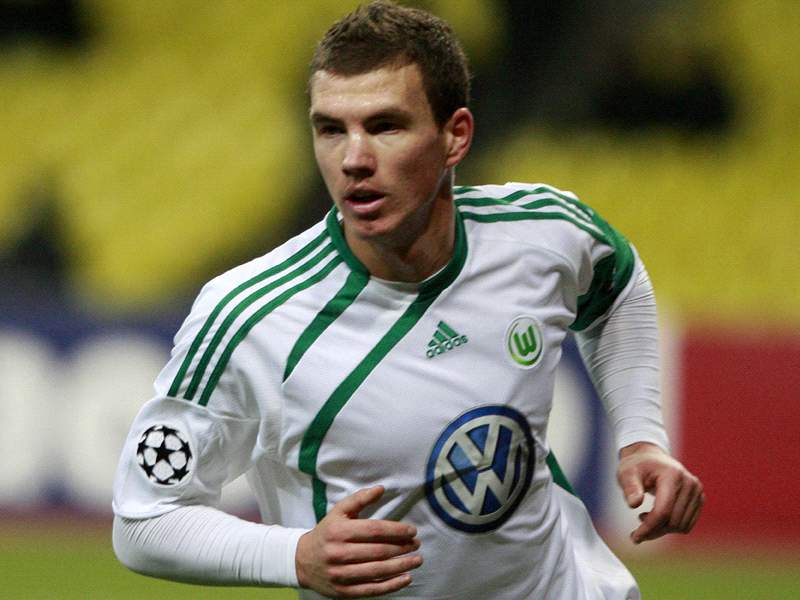 "If you want me, make an offer."
These were the latest quotes attributed to Edin Dzeko by the Italian media this morning, sent by the Wolfsburg striker to Juventus via SMS.
As is always the case during transfer windows, it is difficult to separate the fact from fiction. For the last week or so, the English press have been adamant that Dzeko to Manchester City is a done deal with only a few loose ends to tie up.
Whatever the state of negotiations, it is crystal clear where Dzeko's heart lies. The 24-year-old is a huge Serie A fan, and for over a year has spoken of his wish to "play in the league of [idols] Andriy Shevchenko and Ronaldo". The Wolfsburg hitman has issued numerous come-and-get-me pleas to Juventus. He was close to joining the Bianconeri last summer before general manager Dieter Hoeness' asking price scuppered the deal leading to CSKA Moscow's Milos Krasic arriving instead as Juve's one non-EU foreign signing.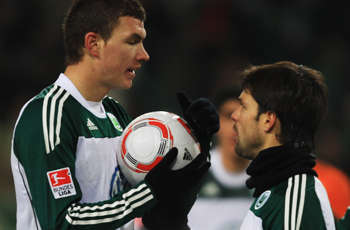 But the foundations were planted for Dzeko to join the Old Lady in the summer of 2011 instead. Juventus were granted a first option on Dzeko as part of the deal that saw one-season Brazilian flop Diego depart to Wolfsburg for a cut price fee of €15.5m. The playmaker (with Dzeko above) even remarked in October that his old club would definitely sign his new team-mate at the end of the campaign.
The rumour mill around Europe has since gone into overdrive. Such is Manchester City's financial strength that they are able to blow all rivals out of the water in the market.
Yet the nouveau-riche Eastlands outfit should perhaps learn from experience as they try to close a deal for Dzeko. In attack, they already possess two top-class frontmen almost certain to quit the club in June – Carlos Tevez and Mario Balotelli. The latter even conceded on the day he arrived from Inter that he didn't want to join the club. Already homesick, berating team-mates every time he isn't passed the ball, refusing to smile when he scores nor join in goal celebrations, Balotelli will do everything in his power to return to San Siro, this time with the club he supported as a child – Milan.
Dzeko, also a Milan fan, has made it abundantly clear that he neither wants Manchester City. Last month there were reports in the English press that the 6ft 3in striker had sent a letter to the Premier League side expressing his desire to join them. Utter nonsense these mumblings.
But it doesn't mean that Dzeko won't end up at the City of Manchester Stadium. Money after all does talk. And if he does, it will prove once again why we desperately need Financial Fair Play. Between 2012-15, clubs must not return losses of more than €45m over those three years. This figure will drop to €30m from 2015 onwards. When these regulations kick in, City will certainly think twice before signing a reluctant player.
Follow Carlo Garganese on twitter: twitter.com/carlogarganese
Follow Goal.com International on twitter
:
twitter.com/goal_intl