Giorgio Chiellini v Zlatan Ibrahimovic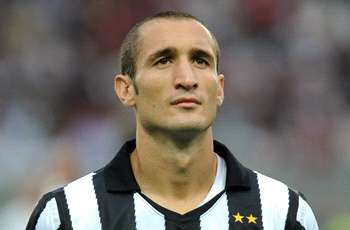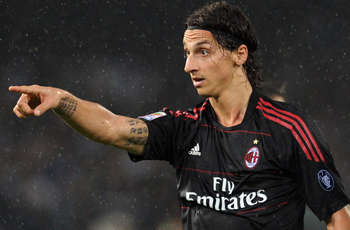 Italy
Nationality
Sweden
26
Age
29
Central Defender
Position
Centre Forward
179
Castrol Ranking
29
There appears little doubt that Italy international Giorgio Chiellini is one of the best defenders around in Serie A and Juventus will rely on the towering centre-back to help the Turin side to a good result at the weekend. Chiellini has been the Vecchia Signora's most consistent performer at the back this season and the 26-year-old will have to be at his best again at San Siro on Saturday.

However, tricky attacker Zlatan Ibrahimovic will do his utmost to make sure that Juventus leave Milan empty handed on Saturday. The former Barcelona star has played a key role in Milan's good domestic performances in the 2010-11 campaign so far and will be looking to add to his personal tally at the weekend.
Felipe Melo v Andrea Pirlo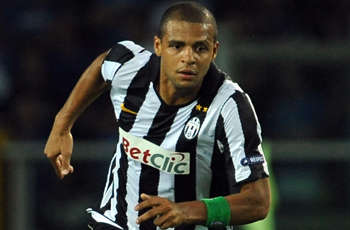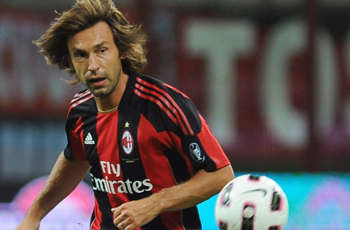 Brazil
Nationality
Italy
27
Age
31
Midfielder
Position
Midfielder
493
Castrol Ranking
269
Felipe Melo struggled to make an impact in his first season with Juventus, but the Brazil international is slowly starting to live up expectations. The hard working midfielder has developed into an important first team player this term and he'll be eager to prove his worth on Saturday evening.

Nevertheless, Melo does not await an easy task, as he will have to keep Milan playmaker Andrea Pirlo quiet on Saturday if Juventus are to get a good result. The experienced midfielder has been in good form again this season after a disappointing 2009-10 campaign. Pirlo could play a key role in this weekend's game with his excellent passing skills and stunning long range strikes.
Jorge Martinez v Luca Antonini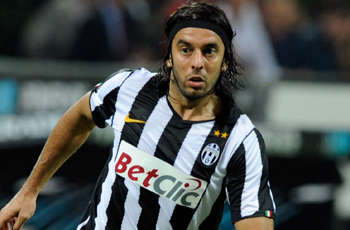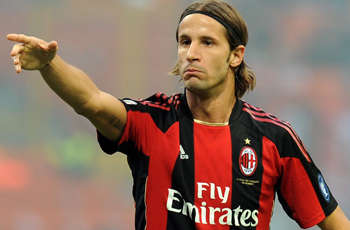 Uruguay
Nationality
Italy
27
Age
28
Full-back
Position
Winger
760
Castrol Ranking
330
Juventus fans will be disappointed that Serbian winger Milos Krasic isn't available on Saturday due to suspension, but Jorge Martinez will be eager to prove that he's a more than capable replacement. The former Catania star has been struggling with injury in his first months in Turin, but has now fully recovered and is raring to go again. His mazy dribbles and impressive runs down the right wing could cause Milan all kinds of trouble.

Milan full-back Luca Antonini has been in far from impressive form this season, but head coach Massimiliano Allegri continues to put his faith in the 28-year-old. The defender needs to be at his absolute best at the weekend though if he is to keep his direct opponent quiet. Antonini can't afford to lose his focus for one moment on Saturday evening.
Alessandro Del Piero v Thiago Silva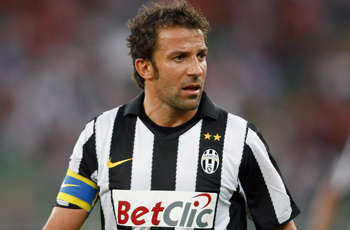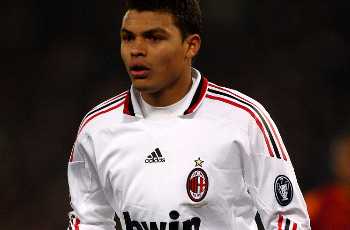 Italy
Nationality
Brazil
35
Age
26
Forward
Position
Defender
597
Castrol Ranking
287
Juventus have not exactly been impressive up front in the opening months of this season and head coach Luigi Del Neri will be hopeful that veteran attacker Alessandro Del Piero rises to the occasion in San Siro. The 35-year-old has scored only one league goal so far this term and he'll be desperate to add to his tally against Milan.

Del Piero awaits a difficult match though on Saturday. Milan may not always have looked too reliable at the back, but Brazilian centre-back Thiago Silva has been solid as a rock all season long. The 26-year-old has developed into the absolute leader of the Milan back-line in recent months and Silva is likely to play a key role in this weekend's clash.