Please note that this list is judged by how well the players did in Serie A, and not their overall careers...
10) Jair (Inter 1962-67 & 68-71, Roma 67-68)
Lightning-paced attacking winger who won trophies galore during eight years at Inter. Despite being a backup to Garrincha at the triumphant 1962 World Cup, and earning just a single cap for the Selecao, Jair enjoyed a hugely successful club career. He won four Scudetti, and two European Cups, scoring the winner in the 1-0 victory over Benfica in 1965 – Inter's last success until the Champions League triumph over Bayern Munich in May.
9) Julinho (Fiorentina 1955-58)
Something of a forgotten figure outside of Florence, Julinho was voted as Fiorentina's greatest player of all time during the 1990s. The outrageously talented winger formed a stunning partnership with the equally legendary Miguel Montouri and was inspired in the famous 1956 Scudetto success and the run to the 1957 European Cup final where Fiorentina lost 2-0 to Alfredo Di Stefano's Real Madrid. Would have stayed longer in Italy but for family problems back home in Brazil, Julinho is regarded by Pele as one of the best players to ever grace the game.
8) Aldair (Roma 1990-2003)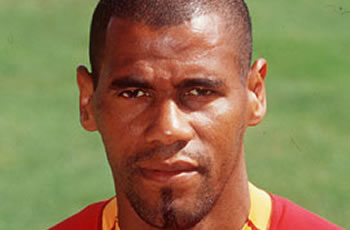 Brazil have never been blessed with too many great centre-backs over the years, however Aldair was one of them. In 13 superb seasons at Roma he made 415 appearances, winning the Scudetto in 2001 under Fabio Capello. Tall, strong and stylish, Aldair won 93 caps for the Brazil national team, playing at Italia 90', USA 94' and France 98', picking up a winners medal in the States. After he left Roma at the age of 37, the club retired his No.6 shirt in his honour.
7) Careca (Napoli 1987-93)
One of the world's best strikers during the 1980s and early 90s, Careca signed for Napoli in 1987, and became part of the renowned 'Ma-gi-ca' trio, also consisting of Diego Maradona and Bruno Giordano. A key factor in the 1990 Scudetto success, as well as the UEFA Cup victory the season prior where he scored in both legs of the final against Stuttgart. A prolific goalscorer with 73 strikes from 161 Napoli appearances, Careca also scored 29 times in 60 games for his country and starred in two World Cups.
6) Kaka (Milan 2003-09)
The Brazilian arrived in Serie A as a virtual unknown in 2003, but left it as one of the world's best players in 2009 - purchased by Real Madrid for €68.5 million. One of the most influential attacking midfielders, with the gliding motion of a downhill skier in full flow, the Brazilian's crowning moment was when he took home the 2007 Ballon d'Or after he was top scorer in the Champions League tournament with ten goals as Milan won the prestigious competition for the seventh time in their history. Overall he made 270 appearances for the Milanese giants, scoring 95 goals in all competitions.
5) Ronaldo (1997-2002, Milan 07-08)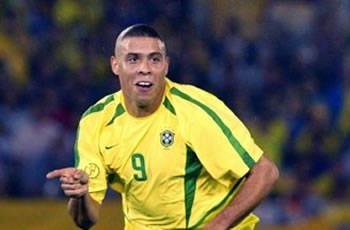 The greatest first striker since at least the time of Marco Van Basten, one wonders just how good Ronaldo could have been were it not for injury and weight troubles. Upon his arrival at Inter from Barcelona, he took Serie A by storm during a time of Juventus dominance with an unstoppable blend of pace, power, skill and incomparable finishing with either foot or head. After tragically missing out on the Scudetto with Inter in 2002, a half-fit Ronaldo who had barely played for three years went to that summer's World Cup and scored eight goals as Brazil won the cup. At Real Madrid he fired home 83 goals in just 127 appearances between 2002 and 2007, before an injury hit 18 month return to San Siro with Milan which damaged his relationship with Inter fans.
4) Cerezo (Roma 1983-86, Sampdoria 86-92)
Cerezo was part of Roma's finest ever squad during the early 1980s, playing with greats such as Falcao, Bruno Conti, Agostino Di Bartolomei and Roberto Pruzzo. The effortlessly elegant Brazilian midfielder played for Roma between 1983 and 1986, before he moved on to Sampdoria where he had another six successful years, winning the Scudetto in 1991. He was twice a losing finalist in the final of the European Cup, one with each of his teams, and was also part of the famed Brazil 1982 World Cup team.
3) Cafu (Roma 1997-2003, Milan 03-08)
One of Brazil's all-time great wing-backs, who was nicknamed
Il Pendolino
(The Express Train) due to his indefatigable ability to run up and down the flank continuously for 90 minutes. Cafu played over 100 times in Serie A for Roma and was a key factor in their Scudetto success in 2001 before transferring to Milan at the age of 33 and enjoying another six fine seasons, winning another title and Champions League. He was also a star in international football, playing at four World Cups and three successive finals, two of which he won. He is the most capped Brazilian player of all-time and has won every major club honour in the game.
2) Falcao (Roma 1980-85)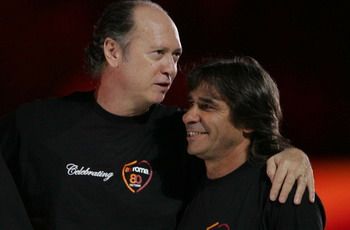 Roma turned down the chance to sign Zico in 1980 and the whole world laughed. They weren't laughing for long, though, as Falcao soon showed himself to be possibly the most complete midfielder in world football during the early 1980s. Falcao was like a general on the field, brilliant tactically and technically, he was nicknamed the 'Eighth King of Rome'. He won the Scudetto in 1983, while he also excelled for Brazil, playing in their legendary 1982 World Cup team. Indeed he scored in the classic 3-2 defeat to Italy during that tournament in Spain.
1) Jose Altafini (Milan 1958-65, Napoli 65-72, Juventus 72-76)
Many regard Altafini as the greatest Brazilian to have ever played in Serie A. He scored 168 goals in 248 matches for Milan and won trophies galore during his seven seasons. The forward's most prized moment came in the 1963 European Cup final when he scored both goals as Nereo Rocco's men came from behind to beat Eusebio's Benfica 2-1 at Wembley. He later moved on to Napoli and Juventus, where he also enjoyed great success. Finally left Serie A at the age of nearly 38 after 18 years in the peninsula.