Finally, Mario Balotelli has completed his transfer to Manchester City. And thus the torment is over, but another is about to begin for the Nerazzurri. Who can replace the number 45? They are not short of options...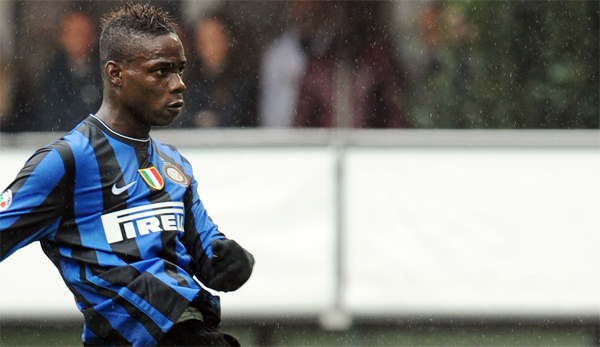 DIEGO FORLAN
Nationality:
Age: 31
Club: Atletico Madrid (SPA)
Position: Forward
The best player at the last World Cup deserves another important chance towards the end of his career after a far from exciting spell with Manchester United before moving to Spain. Forlan showed in South Africa that he can be decisive at the highest of levels. He has world class touches, charisma to sell, a winnning mentality - qualities that make him an Inter player, at least on paper. His age should be taken into consideration though as replacing a young player with one over 30 may not be ideal.

MESUT OEZIL
Nationality:
Age: 21
Club: Werder Bremen (GER)
Position:
Trequartista
One of the new faces of international football after a stellar World Cup with Germany. From the South African shop window to wearing the Nerazzurri jersey could be a possibility that arrives soon. He represents the ideal investment. He is young, has great potential and is extremely modern. Oezil can cover many roles up front, from being a wide man to a second striker, just like SuperMario. There is competition, but Inter have a fascinating treble to put on the plate.

ARJEN ROBBEN
Nationality:
Age: 26
Club: Bayern Munich (GER)
Position: Winger
We have inserted a crazy move in our list and it's called Arjen Robben, who is one of the top five players in the world. He is not on the market and has a massive valuation after a stellar campaign with Bayern Munich. Signing him from the Germans is a type of 'mission impossible'. But the temptation to dream of him playing alongside Wesley Sneijder and Samuel Eto'o is just too hard to resist. The result would be something Galactico.
GIUSEPPE ROSSI

Nationality:
Age: 23
Club: Villarreal (SPA)
Position: Forward
There are not many Italians at Inter, and without Balotelli the number will drop even further. The club who is representing Italy must do something more in this respect - to invest in Italian football. In this light, Giuseppe Rossi would represent the ideal solution. He is young like SuperMario, but years more mature. Perhaps he has a defect in terms of personality, but not in terms of talent. The Nerazzurri jersey could contribute to his step up in quality.

ALEXIS SANCHEZ
Nationality:
Age: 21
Club: Udinese (ITA)
Position:
Attacker
A name which has not received too much talk recently, in terms of Inter in any case. But El Nini Maravilla has all the qualities to ensure the San Siro faithful quickly forget about Balotelli. If he can be tactically disciplined then the Chilean has every chance of living a high profile career. He already has the Cristiano Ronaldo style, or thereabouts. It's no wonder Sir Alex Ferguson has pondered giving him the number seven jersey.

CARLOS TEVEZ
Nationality:
Age: 26
Club: Manchester City (ENG)
Position: Forward
Another remote possibility in terms of appearance. Inter have learned to do certain deals like the 'Ibra-Eto'o' swap deal last year. Massimo Moratti could try to bring together a fortunate operation with the Manchester City directors. Tevez needs little introduction technically, he is a total striker. He is the dream player, for fans and coaches.