If football coaches and managers could be categorised into scientists and artists, then Jose Mourinho would certainly be part of the former clan. The Real Madrid trainer is of course an artist in his own unique way, but his carefully plotted, well-measured, methodical approach dipped in realism isn't exactly what you would associate with a maverick.
With Mourinho in charge of a club, you know that the club's moves are well-calculated and premeditated, even though they could - and at times do - go wrong. Mourinho is a realist for whom the end comes before the means; to torture an already battered and somewhat nonsensical cliche, 'he knows what he is doing'. Which is why Angel Di Maria's signing shouldn't be seen as somewhat of a kick-and-rush buy.
If Mourinho weren't there in the coaching throne (or thorn) of Real Madrid, you could have said that Los Blancos 'didn't know what they were doing' by buying a 22-year-old for €25 million; that the Di Maria signing was an attempt to stop other European heavyweights from buying a potential future world class winger.
You could have also pointed out that Madrid were going too far in splashing that much cash for a player who didn't have a great World Cup and that this was yet another instance of the world's most famous club 'inflating the transfer market'.
But the mere presence of Mourinho vindicates Di Maria's signing from all those accusations, like Tom Cruise's cast in an action movie absolves it of its flaws.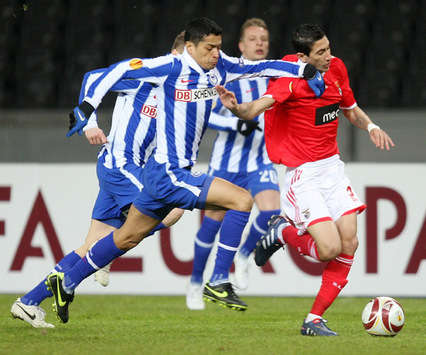 Whether or not Real Madrid did actually miss Wesley Sneijer and Arjen Robben last season i
s a matter of debate
, but what Robben's departure implied was that Madrid were left with just one traditional and world-class winger in their squad - Cristiano Ronaldo. Gonzalo Higuain can, of course, feature on the wide-right but he is better off as a forward.
Robben's departure was important in the fiscal aspects but it also rendered the Spanish giants helpless when it came to 'natural width'. Marcelo can, did and does play with efficiency on the flanks, but he is a left back-turned-left winger - he is good but not great.
Three of the names linked to Real Madrid this summer are wingers - Fabio Coentrao, Angel Di Maria and Pedro Leon. Mourinho has dismissed the signing of the Portuguese as he finds him similar to Marcelo, while Leon has already put pen to paper himself for Los Blancos. Go back to the summer of 2004 and you will find that a certain 20-year-old Arjen Robben was signed by Chelsea.
That same summer, Mourinho joined the Blues as their manager. In the subsequent three seasons, the Londoners won the Premier League two years in a row, the FA Cup once and reached the semi-finals of the Champions League twice.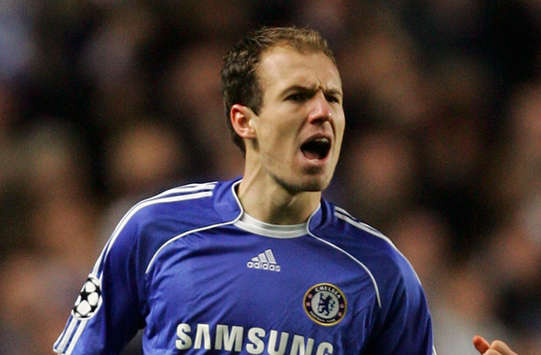 No, Di Maria is not exactly the Argentine version of Robben but the coincidences are too stark to be, well, mere coincidences. And Di Maria is genuinely a good player.
Goal.com
's Portuguese football expert Luis Mira chose the 22-year-old as Benfica's
'Player of the Season' in 2009-10,
explaining how he reclaimed his starting berth and impressed both in the Portuguese league and in Europe.
Di Maria is a winger and not an 'inverted' one either. His left foot is his favoured foot and he plays on the left flank. He can and does push from a more inside-left channel to the left wing, implying that he can potentially play more centrally. In Benfica's very attack-minded 4-1-3-2 formation, Di Maria flourished and provided assist after assist in the league.
Of course, there is no guarantee that Mourinho will play with two wingers at Real Madrid: he could switch to a diamond formation in which the role of wingers is severely mitigated, or as he did at Inter, play with no 'natural wingers' at all (although at the Nerazzurri he didn't have old-fashioned wingers). Yet Robben's departure last summer and Di Maria's arrival this time around with Mourinho in charge strikes a resonance that is hard to ignore.
Di Maria didn't have a great World Cup but none of the Argentina players actually did. At 22 Di Maria is not the finished article, but neither was Robben in 2004.
Become a fan of Goal.com International on Facebook! Just click onto Facebook.com/Goal to join the beautiful game's leading fan community...