Deciding the best coach of all time is certainly no easy task. There are many issues to take into account, but perhaps the simplest examination looks at three things: the quality, quantity and diversity of trophies won by a manager.
Quality is judged firstly by how important a cup is. For example, a Champions League or World Cup is more prestigious than a Europa League or Serie B title. Quality also looks at the means with which a coach had to work with. Winning the European Championships with a modest country like Greece or Denmark would earn more quality points than with a supergiant like Italy or Germany. Winning the league with a team on a small budget, such as Verona 1985, also has more quality to it than having Roman Abramovich's open cheque book at your disposal prior to conquering the Premiership. To a lesser extent, we could also include tactical innovators and stylists into this criteria - although at the end of the day it is results that matter most.
Quantity is, naturally, the number of trophies won. So, a coach who has six league crowns in his cabinet has done better than a manager who only has three.
Diversity looks at where these trophies were won. For instance, Sir Alex Ferguson may have racked up many leagues, but most of these were with one team in England. He set up his dynasty masterfully and then maintained it. Giovanni Trapattoni has won domestic championships in Italy (with more than one club), Germany and Portugal, which could count in his favour in terms of diversity.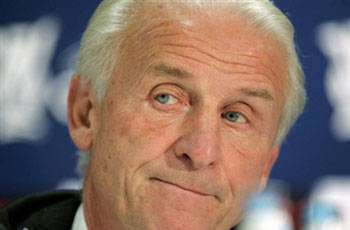 By the time Jose Mourinho retires, no coach in the history of the game will be able to match the Portuguese's diversity. He has already won everything in Portugal, England, Italy and on the European stage. His next mission is to do the same in Spain, then Germany, and then internationally. Ernst Happel is currently No.1 in this category, having been champion in four different countries - Netherlands, Belgium, Germany and Austria - as well as lifting the European Cup with Feyenoord and Hamburg. On a club level, Mourinho is not far from surpassing Happel.
If we look at quantity at the highest level, Mourinho has already won six league titles and two Champions Leagues among many other trophies. At the age of just 47, he could easily double that number of domestic championships. Will he ever match Sir Alex Ferguson, who has been league champion 14 times (11 with England's Manchester United and three with Scotland's Aberdeen)? Time is on his side. Ferguson was in his fifties before he first conquered the Premier League, so if Mourinho also coaches into his late sixties he will surpass Fergie. Meanwhile, only a single coach in history - Bob Paisley - has won three Champions Leagues (European Cups) so Mourinho only needs one more to equal the record there.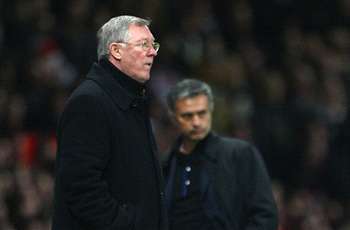 As for quality, this is the only area where you could question Mourinho. While there is no doubting that six league titles with three different clubs, and two Champions Leagues – and many more of these to come – is one hell of an achievement, the absurd amount of money he had at his disposal with Chelsea, Inter, and soon Real Madrid does lose him some points. It would be interesting to see Mourinho take on the challenge of trying to win major honours at a club that is not the richest in their league.
On the other side of the coin, winning the Champions League with a team from Portugal during an era where only English, Italian and Spanish clubs dominated is pretty impressive, as is the fact that, incredibly, Mourinho hasn't lost a home league game for eight years.
Ultimately, what Mourinho does when he moves into the international sphere will be important. There is no greater honour in sport than the World Cup, which is what adds so much weight to Marcello Lippi's argument when you add the 2006 trophy to his five league titles and Champions League. At the same time, though, aside from Lippi very few World Cup and European Championship-winning coaches have had extraordinary club careers. The other main exceptions being Otto Rehhagel and Rinus Michels.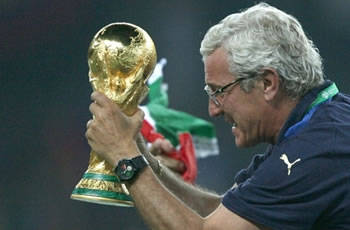 What is certain is that by the time Jose Mourinho retires, he will be regarded as the greatest club coach of all time. The greatest coach of them all? I would bet on that too.
Become a fan of Goal.com International on Facebook! Just click onto Facebook.com/Goal to join the beautiful game's leading fan community...