After winning almost everything there is to win in Portugal, England and Italy, as well as the Champions League – twice, with two different clubs – Jose Mourinho will try his hand in Spain with Real Madrid.
96 points, 102 goals and a second-place finish behind Barcelona was not enough for Manuel Pellegrini to save his job after just one season on the bench at the Santiago Bernabeu. 96 points was a club record for los Blancos; a total of 84.21% of the possible points were garnered, but it was not enough to displace one of the greatest sides of all time from the top of the table. The bar has been set, and it has been set high.
Almost from the outset though, Pellegrini was facing a losing battle against the Madrid press. A humbling defeat to Alcorcon and another Champions League failure led the journalists at
Marca
and
AS
to clamour for a new coach. In Mourinho, they have arguably the best coach in the world at the helm. Short of forcing Pep Guardiola to cross football's most perilous divide, there was no one but Mourinho that los Merengues could employ and realistically demand improvement on Pellegrini's tenure.
Mourinho will not play the tiki-taka football of Barcelona or Spain, and the blue-and-black wall of Inter players that barricaded the Camp Nou goal in the Champions League this past season will not have been forgotten. Reminders of such tactics will be frequent, necessary though they may be.
Some Real Madrid fans will not take kindly to seeing their heroes conforming to Mourinho's purported negative style, but such is the greatness of this current Blaugrana side that they must swallow their pride and accept that the only choice is winning or losing. This Barcelona team will not be beaten at their own game – ask Arsene Wenger.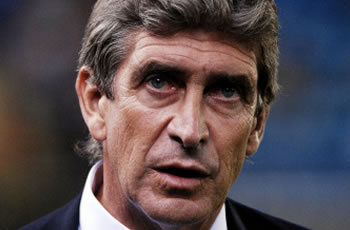 The board will also know what they are letting themselves in for. Mourinho's style is hardly the catenaccio of Helenio Herrera's Grande Inter, but his teams are built on solidity in defence and hard work on the pitch. Judging by Florentino Perez's decision to dispense with Pellegrini in favour of Mourinho, despite their wildly differing characters, the hundreds of millions of euros pumped into the team and the former's admirable 12 months in charge of los Merengues, the president is more concerned with instant success than laying the groundwork for future domination.
If it is instant success Perez wants, he will certainly achieve it with Mourinho. Pellegrini may have won titles wherever he has been, but his Clausura titles with San Lorenzo and River Plate or an Intertoto Cup with Villarreal pale in comparison with the Portuguese's bulging trophy cabinet. Real Madrid have only mustered five trophies (two of which were Spanish Supercopas) in seven years – in the same timespan, Mourinho has won 17 titles.
Mourinho will certainly be given funds for transfers, and it is highly likely he will raid Inter for Maicon as well as former club Chelsea for Ashley Cole. With Sergio Ramos pushed into central defence, and potentially given the same licence to roam forward from the back as Nerazzurri star Lucio, alongside Pepe, who is no stranger to getting forward himself, los Blancos' backline would be the envy of many teams across the continent. It has been reported that Mourinho is keen to offload Karim Benzema in favour of one of the tried and trusted pair of Diego Milito or Didier Drogba, while history teaches us that the deadwood in the Real Madrid squad will soon be shorn by the 'Special One'.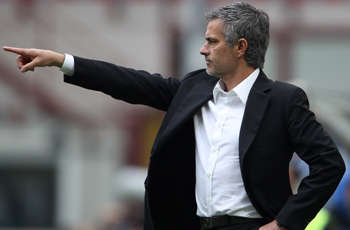 One area that could cause great friction in the dressing room are the egos of Mourinho and some of the key members of the Real Madrid squad. Only time will tell if Raul is moved on during the summer, but if he is retained then he will continue to wield a great deal of power within the inner sanctum of the Bernabeu. The likes of Fabio Capello and Bernd Schuster have fallen foul of the Blancos captain before, and the danger of the egotistical Mourinho clashing with Raul is high. There will be no soft touch from the coach: it will be his way or the highway.
On top of this, Mourinho has already intimated he is not in Madrid for the long-haul. His not inconsiderable success in the Premier League with Chelsea – coupled with the pandering of the British media to his ego – has led him to state on many occasions that he would like to return to England in the near future. Could this departure from the Spanish capital be hastened by playing football 'the wrong way'?
The aforementioned Capello and Vicente del Bosque, now in charge of England and Spain, were dismissed in 2007 and 2003 respectively despite both winning the league in their final seasons in charge for similar reasons: Don Fabio's style wasn't entertaining enough while del Bosque's image didn't match the team's high profile. It would smack of folly and vanity if los Merengues chose to part company with Mourinho for not playing the game 'the right way'; by hiring him, they know what they are letting themselves in for.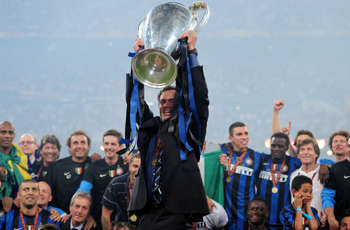 One must surmise, therefore, that Real Madrid are more concerned
about winning than how they win – for the time being, at least. A pragmatic and ordered tactical system may not sit well with the movers and shakers in the Bernabeu, but for the trophy cabinet to continue to be empty would be even worse. There are few better at winning titles than Mourinho – especially when he receives ample fiscal backing – and Real Madrid's absolute priority must be to start lifting trophies again. Everything else must come later.
Become a fan of Goal.com International on Facebook! Just click onto Facebook.com/Goal to join the beautiful game's leading fan community...