When you are Barcelona or Real Madrid, there are only two things you do after you've won a major title at the end of the season: you either sack the coach who won the title for you, or you start buying megastars to reinforce the squad, as if the previous campaign had been a failure.
You won't need Google to find out which club does which, but it's safe to assume that Barca won't be sacking their septuple-winning coach any time soon.
Less than 48 hours after successfully defending their Primera Liga crown, Barcelona revealed that they are on the verge of snapping up David Villa from Valencia. 24 hours later, they confirmed that they have secured his signature. No fuss, no soap operas, no drawn out dramas. Although it you believe the Spanish press, the deal was already as good as done a few weeks ago and only a few minor details needed to be ironed out, as Joan Laporta put it yesterday.
With Villa in the bag, Barca will now move on to their next big target, presumably Cesc Fabregas. It will be yet another gauntlet thrown down to their eternal enemies from the capital, who now not only have to play catch-up on the football field, but in the transfer market as well.
While the 'White House' are still trying to figure out what to do with Kaka and Karim Benzema, while they are still pondering whether or not to axe current coach Manuel Pellegrini – which they very well might by the time you get to the end of this sentence – Barca are already shaping their team for next season. And it could be quite a frightening team.
Villa is unlikely to face any difficulty adopting Pep Guardiola and Barca's philosophy, unlike Zlatan Ibrahimovic or Thierry Henry, and he should slip effortlessly onto the pitch alongside Leo Messi, Xavi, Andres Iniesta, et al. In fact, 'El Guaje' plays almost a similar style of football at Valencia, often combining telepathically with the likes of David Silva and Juan Mata to terrorise defenders. And Villa is much more mobile and versatile compared to Titi and Ibra, not to mention more lethal infront of goal. Imagine an Ibrahimovic won doesn't lumber around on the pitch, a more consistent Bojan, a more experienced Pedro, and an Henry who won't complain about being played out of position.
Then there's Fabregas. The Arsenal captain has already met his manager at the Emirates, Arsene Wenger to inform him of his desire to return to the Camp Nou. But there's no indication yet that the Blaurgana will actually make a move for the playmaker or if the Gunners will formally agree to sell their star man.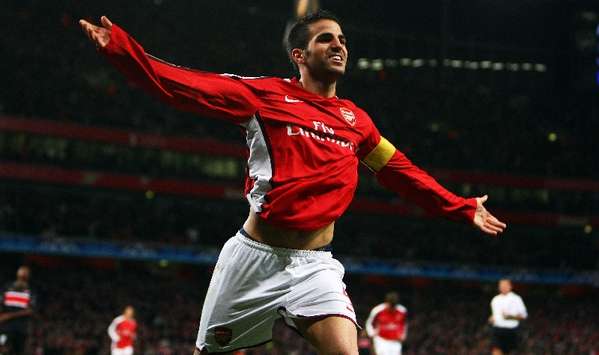 Barca's biggest problem may not be whether or not they can afford him this summer, or whether technical secretary Txiki Begiristain will deem Cesc a player that the Catalan giants need at present, but where to put him on the matchday team sheet if he does arrive.
Does Guardiola move Iniesta upfront to partner Villa and Messi in attack, and slot Fabregas alongside Xavi in midfield? That's about as mouth-watering an attacking unit as you can get. It would be like watching a juggler in action through a kaleidoscope. Inter might just need 21 men behind the ball next time they meet. 20 if Sergio Busquets can somehow still break into the first XI.
Oh well. Pep will figure something out.
Money will be an issue for Barcelona. Not that they don't have any of it. It's just that they are not one to go crazy and spend excessively beyond their means. Villa will officially cost the Catalans €40 million, while Arsenal are unlikely to let Fabregas go for anything less than that amount. But there are other parts of the squad that need a makeover, such as defence – especially in defence – and perhaps the holding midfield position.
Having such an over-abundance of attacking talent is all well and fine for fantasy football enthusiasts, and if Barca do eventually add Cesc to the side, they could be playing football so outrageous that they may even be able to communicate with extra-terrestrials through their passing patterns on the pitch. But cramming too much firepower into the side and neglecting other parts of the team, namely in defence, could lead to a sensational collapse, as Madrid will attest.
Spekaing of Madrid, the Merengues, for their part in trying to keep up with their ferocious foes, have openly confessed that they will continue to spend this summer, albeit probably not to the tune of a quarter of a billion euros, but instead, a few additions here and there. Whether those additions will cost €100 million each remains to be seen. Whatever the case, if they wish to save a few quid, they better get cracking soon in the transfer market before the World Cup starts.
If there were complaints about the huge gap that exists in La Liga this past season between the perennial big two and the best of the rest, well, the gap is about to widen significantly next term if Fabregas joins Villa at the Camp Nou.
As for the rest of Europe, they will just have to clone Jose Mourinho. Or Kurban Berdyev.
Become a fan of Goal.com International on Facebook! Just click onto Facebook.com/Goal to join the beautiful game's leading fan community...