Formation (4-3-3)GOALKEEPER

Sergio Aragoneses (Tenerife) - Castrol Ranking: 860
74 goals conceded in 38 matches is the worst record in La Liga by some margin, and while the veteran shot-stopper (that term is used loosely) was not assisted by his equally inept defence, he did himself no favours by being unreliable and simply incapable of keeping the ball out of his net.
It was no surprise to see him in no mans' land at the weekend, as Alexis headed home for Valencia to seal Tenerife's swift return to the Segunda Division.
DEFENCE

Rafael Sastre (Sporting Gijon) - Castrol Ranking: 1330
One can only assume that coach Manolo Preciado retains the 34-year old for his experience in the dressing room, because Sastre's forays onto the pitch invariably end in disaster. Sastre is in his ninth season with the Rojiblancos, and while he may have proved a useful squad player in the Segunda, La Liga is an altogether different proposition.
Mercifully, Preciado limited him to just 14 appearances this season, and his lack of minutes was one of the key factors in ensuring Sporting retained their top flight status.
Dmytro Chygrynskiy (Barcelona) - Castrol Ranking: 1508
The Ukrainian's transfer was among the most bizarre and unexpected of the summer, and his performances in the Blaugrana jersey did nothing to detract from the fact that Chygrynskiy looks completely out of his depth at this level. Joan Laporta negotiated a €25m transfer fee with Shakhtar Donetsk, but from the moment 'Chygsy' arrived at the Camp Nou, he looked incapable, incompetent, and undeserving of his place in a title-winning squad.
His nightmarish display versus Xerez, where his almost involuntary ability to relinquish possession had the home fans jeering, could well be his final act in Spanish football, and Guardiola is likely to ship him back to Eastern Europe before the beginning of next season.
Gonzalo Rodriguez (Villarreal) - Castrol Ranking: 602
Much was expected of El Submarino Amarillo in 2009/10 with the arrival of new coach Ernesto Valverde and record signing Nilmar, but Gonzalo's erratic performances in the centre of defence, particularly away from home, saw Villarreal suffer some considerably humbling defeats.
Valverde's side failed to win any of their first nine matches, during which the Argentine was either making basic mistakes or suspended – he was red carded on three occasions (and suffered a further dismissal in the Europa League) in the space of seven league matches. Based on the standard of Gonzalo's displays on the pitch, Villarreal were perhaps better off without him. A player of quality, but undoubtedly a season to forget.
David Prieto (Xerez) - Castrol Ranking: 1190
The Sevilla loanee was once again farmed out by the Blanquirrojos at the start of the season, and he formed part of the Xerez defence that were given an abrupt introduction to life on their maiden voyage in La Liga.
Prieto, having spent seven years with Sevilla, should have provided level-headedness to an inexperienced side, but was as guilty, if not more so, of committing rudimentary defensive errors that contributed to a swift return to the lower leagues for the Azulinos.
MIDFIELD
Shunsuke Nakamura (Espanyol) - Castrol Ranking: N/A
The Japanese international arrived in La Liga having honed his reputation at Scottish Premier League side Celtic, but when Periquitos president Daniel Sanchez Llibre labelled his Bosman capture as 'a more important signing than Cristiano Ronaldo', Nakamura was destined to fall well below expectations.
He endured a measly 13 appearances (of which only six were from the start), before both parties decided it would be better for all concerned if the 31-year old hastily returned to his homeland with Yokohama Marinos, and forget that the transfer ever took place.
Luis Garcia (Racing Santander) - Castrol Ranking: 1854
Injury may have blighted his switch to the Verdiblancos from Atletico Madrid initially, but when Garcia did take to the field it was abundantly clear that the former Anfield favourite had lost a majority of the attributes that made him exciting to watch.
His 15 appearances for Racing made painful viewing, and as the season developed, with Racing in dire need of inspiration in order to stave off relegation, Garcia's role decreased in prominence before he struggled even to make an appearance as a substitute. It was a move he hoped would offer a return to regular football after a difficult final period with Los Colchoneros, but Garcia looks likely to drift further from the role of La Liga regular after a non-event of a season.
Jermaine Pennant (Real Zaragoza) - Castrol Ranking: 1246
The former Liverpool winger made the switch to La Liga to kick-start his ailing career, but at no point did he appear capable of producing for a Zaragoza side fighting for survival.
Pennant made 24 appearances in a variety of roles across the Blanquillos midfield, but when employed either out wide or as a
trequartista
, he was largely anonymous. One assist all season begs the question – if he wasn't providing the ammunition for Zaragoza's front men, what exactly was he doing?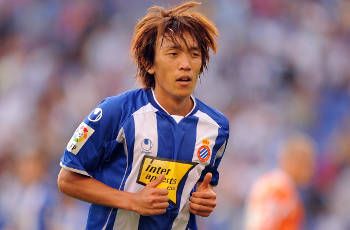 ATTACK
Thierry Henry (Barcelona) - Castrol Ranking: 40
It has been depressing to watch the Frenchman lose his Va Va Voom, and although it may seem bizarre that the eventual league champions can have two individuals in the worst team of the season, Barcelona succeeded in spite of having the static, lifeless figure of Henry in their ranks.
Sluggish, and seemingly always on the periphery of the action, Henry's attitude is that of a man who knows what he wants to do with the ball, but the legs simply won't follow. A trip to the Major Soccer League retirement home awaits after just 4 goals all season.
Ben Sahar (Espanyol) - Castrol Ranking: 1956
Regarded by former employers Chelsea as 'Israel's brightest talent', Espanyol bought their rhetoric hook, line, and sinker, forking out £1m to bring the striker to Catalunya in the summer of 2009.
There are many ways in which the Blanc i Blau could have better utilised that cash – one of which includes planting a tree in the centre forward position and hope that the ball ricochets into the net. The tree is likely to have more prowess than Sahar, who in 22 appearances notched one goal. Espanyol have struggled to find the net all season, and with forwards such as the Israeli providing the most minimal of contributions, it is little wonder.
Manucho (Real Valladolid) - Castrol Ranking: 1200
'I am a striker whose main function is to score the highest number of goals, and my target is to score between 30 and 40 goals.'
That was the ambitious statement of the Angolan international upon his arrival at Pucela on a five-year contract in the summer, but as the season wore on, it appeared the former Manchester United forward would be lucky to notch a tenth of his self-appointed target.
He managed 4 goals in 28 appearances, but how Valladolid must wish that Manucho was anywhere near as good as he believes he is.
Dishonourable Mentions:
Juanito (Atletico Madrid)
Pablo Pinillos (Racing Santander)
Alvaro Negredo (Sevilla)
Victor Obinna (Malaga)
Karim Benzema (Real Madrid)
Become a fan of Goal.com International on Facebook! Just click onto Facebook.com/Goal to join the beautiful game's leading fan community...