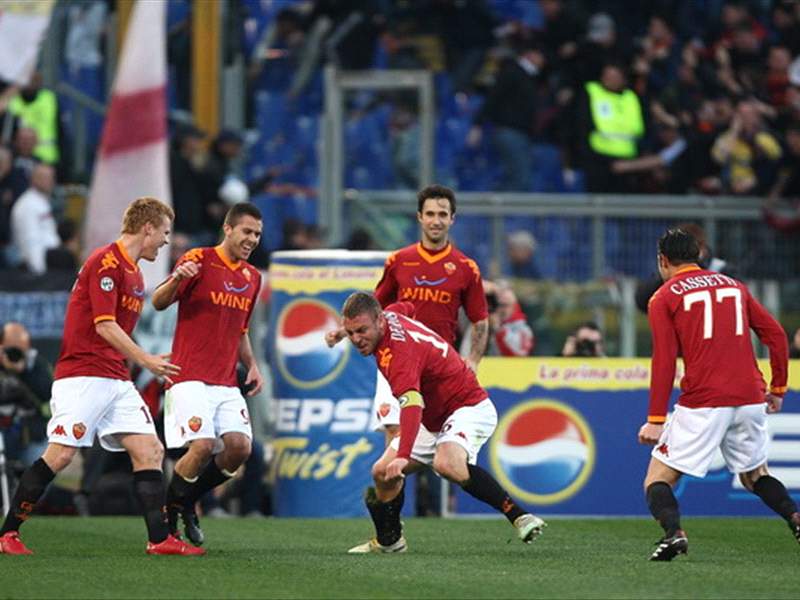 Who would have thought it? We are about to witness a mass exodus of biblical proportions. The lovely Mediterranean city of Bari is bracing for the invasion of the Roma army.
It's astonishing how rapidly football fortunes change, isn't it? Despair has turned to euphoria in six little months. The pungent odor of incendiary bombs is still fresh in my mind. The fans in the Curva Sud snubbing Francesco Totti's shirt, shouting 'play whenever you feel like it'.
Autumn had just kicked in and you could see all the makings of a hot winter in the Eternal City. A big section of the Giallorossi fans were left to reflect on the club's uncertain future, instability reigned supreme and President Rosella Sensi was the cartoon villain of the Olimpico.
And yet, spring has come around and here we are talking about Roma's title aspirations.
In light of all this, the present campaign is already a triumph for the Maggica. Despite coming under friendly fire, Claudio Ranieri's men kept going, undeterred. The players went about their business as if nothing was happening around them and the Scudetto may be just reward now.
If Roma do regain the Serie A title, it will surely be a commendable achievement that has drained every drop of energy from them.
The imperious display against leaders Inter last Saturday has duly reinforced the belief they can win the first Scudetto for nine years. Not only in the squad, but in the fans too. The passionate rendition of Antonello Venditti's 'Roma Roma Roma' prior to the clash with the Nerazzurri was breathtaking and something I had not witnessed at the Olimpico in a long time.
And the roar that met the final whistle spoke volumes about that belief. Not only was it liberating, but it sounded like a battle cry foretelling a bloody fight with the Serie A tyrants in the coming weeks.
"We're up there now and we have to spit up blood until the end of the season," roared 'Captain Future' Daniele De Rossi after the match.
And utterly in keeping with the buzz that enveloped the Giallorossi half of the Italian capital at the start of the millennium, even superstition has already crept in among the Roma faithful.
Under no circumstances must the word 'Scudetto' be uttered until the end of the season. From now on that holy grail will be referred to as 'lope lope'. After all, small details are what decide the leagues. So, let's sit comfortably folks and enjoy the sheer excitement of this season finale. It's time to add to the 'trukke trukke'…
Become a fan of Goal.com International on Facebook! Just click onto Facebook.com/Goal to join the beautiful game's leading fan community...