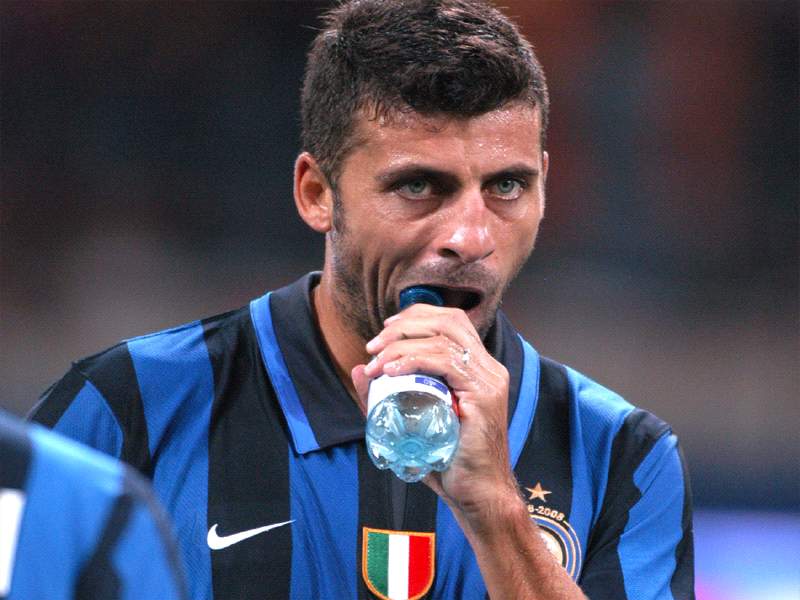 WORST XI
Formation: 4-4-2
Goalkeeper

Sebastien Frey (Fiorentina):
The French shot-stopper typically puts in a good performance, but he failed to deal with a routine Nelson Rivas shot that shockingly went off his hands and into the net. He made one straight-forward kick save afterwards, but it wasn't enough to keep him out of our worst XI.
Defence
Cristian Zapata (Udinese):
The Colombian lost Robert Acquafresca as he opened the scoring for Genoa and had a horror show as the Grifoni waltzed to a 3-0 win. Soon after coach Gianni De Biasi was sacked.

Walter Samuel (Inter):
The Argentine put his team in a tight spot with Inter's first sending-off as he elbowed Nicola Pozzi on the edge of the area. It put his side on the back foot very early on.

Ivan Cordoba (Inter):
Perhaps the Nerazzurri veteran's expulsion was not as straight forward as his team-mate Samuel's, but why did he commit a needless foul in midfield right after receiving a yellow card? Especially after his team were already down to 10.

Salvatore Aronica (Napoli):
Lucky for him that bottom of the table Siena were unable to punish his two errors in Tuscany, or else he would have had plenty more to answer for. Nonetheless, Walter Mazzari's confidence in the defender will not be high right now.
Midfield



Stefano Guberti (Sampdoria):
With the extra space afforded by two red cards to the opposition, one would have thought the Roma-owned midfielder would take advantage. Instead he was too easily closed down and his crossing was woeful before he was hooked by Gigi Del Neri early in the second-half.
Cristian Ledesma (Lazio):
From top on his return last week, to flop this week, Ledesma was unable to direct the flow of traffic against Palermo. He looked very rusty and surprisingly short of ideas.
Mariano Izco (Catania):
Going up against Daniele De Rossi was never going to be an easy task, but you would hardly have known the former Tigre man was on the field at the Stadio Olimpico as he failed to have any impact in the centre of the pitch.
Emanuel Rivas (Bari):
The winger was never able to escape the shackles of Ignazio Abate and his coach Giampiero Ventura was clearly frustrated with his lack of production against Milan. Simply a day to forget.
Attack
Maxi Lopez (Catania):
He only had one chance the entire game against Roma, and that was because he was offside. The striker had no answers to the Roma defence, and in particular a determined Juan.

Abelkader Ghezzal (Siena):
His temper got the better of him when he fouled
Hugo Campagnaro and he was fortunate not be sent off. The Algerian barely had any contribution against Napoli and it was no surprise when he was replaced by Calaio.
Frey

Zapata - Samuel - Cordoba - Aronica

Guberti - Ledesma - Izco - Rivas

Maxi Lopez - Ghezzal