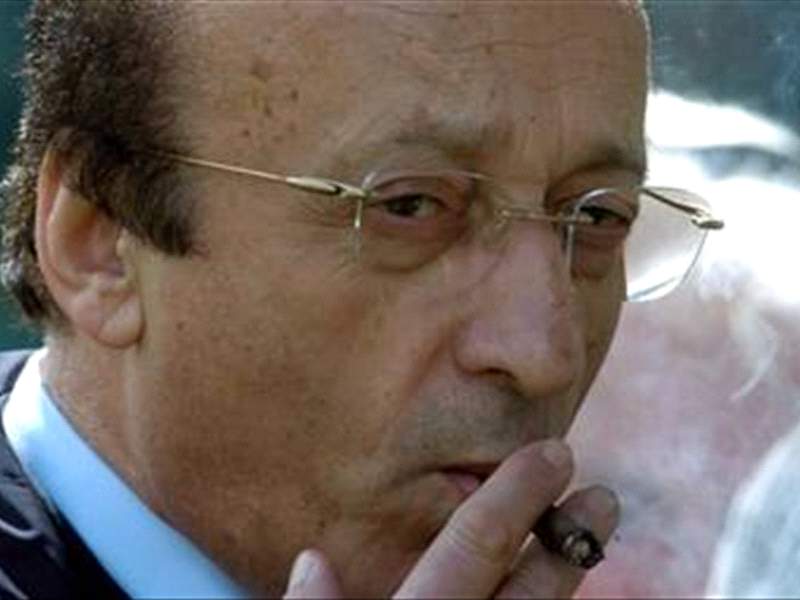 10. 2004 – THE EUROPEAN CHAMPIONS BLOW A 4-1 LEAD
Defending European champions Milan somehow contrived to snatch defeat from the jaws of victory as they threw away a 4-1 first-leg lead to lose their Champions League quarter-final tie against Deportivo La Coruna. Only needing to avoid a three-goal defeat, the Rossoneri found themselves behind on away goals by half-time at the Riazor as Pandiani, Valeron and Luque struck. Their misery was complete 15 minutes from time when Fran hit a fourth, taking Depor to a shock semi-final berth.
9. 2009 – 'THE ITALIAN JOB'
They billed it as 'The Italian Job' on the peninsula, but even Michael Caine & Co. didn't leave quite the trail of destruction as Manchester United, Chelsea and Arsenal managed in last season's round of 16 encounters. Inter, Juventus and Roma managed only three goals between them in 570 minutes of football overall as they were taken to the cleaners. Max Tonetto's abysmal penalty miss summed the whole saga up pretty well as Italy was left without any representatives in the quarter-finals.
8. 2006-2009 – INTER'S KNOCKOUT NIGHTMARES
They may well have flattered on the European stage for decades now, but better was expected of the Nerazzurri after Calciopoli gave them the boost of a free reign in the Italian transfer market. But they've managed no goals in 450 minutes of knockout football and struggled to get through their groups as the four-times Scudetto winners have completely flattered on the big stage. Chelsea may not be quaking in their boots right now, but Inter fans can only hope that a new decade brings new hope.
7. 2002 – PERUGIA'S PETULANCE
Italy's 2-1 defeat to co-hosts South Korea at the 2002 World Cup was as controversial as they come, but the fact that winning goal scorer Ahn Jung-Hwan was plying his trade on the peninsula with Perugia seemed just to be one of the quirks of fate. But not to Perugia president Luciano Gaucci, by all accounts. The controversial patron sacked the striker the following day saying he had "no intention of paying a salary to someone who has ruined Italian football". Ahn took three years to find another European club who were willing to take him on.
6. 2005 – 3-0 UP AND THEY LOST THE CUP
A first-minute goal from Paolo Maldini and two further strikes by Hernan Crespo looked to have given Milan an unassailable half-time lead over Liverpool in the 2005 Champions League final. However, six minutes of madness in the second half saw Steven Gerrard, Vladimir Smicer and Xavi Alonso draw the Reds level before Serginho, Andrea Pirlo and Andriy Shevchenko all missed from the spot to hand Liverpool their fifth title.
5. 2004 – FRANCESCO TOTTI'S DRIBBLE EARNS HIM A BAN
Euro 2004 wasn't a memorable tournament for Italians, and least of all for Francesco Totti. So much had been expected of 'Er Pupone' before the finals began, but he was caught out by video evidence which saw him spit at Denmark's Christian Poulsen after a collision between the two in the Azzurri's opening group game. He was slapped with a three-match ban which would end his tournament as Italy failed to progress to the knockout stages.
4. 2004 – FANS HAVE ROME DERBY ABANDONED
The second Derby della Capitale of the 2003-04 season was bizarrely abandoned after crowd trouble forced referee Roberto Rosetti into a corner. Shortly after half-time fireworks were being thrown onto the Stadio Olimpico pitch in response to rumours that a child had been killed by police outside the ground. Members of Roma's 'ultra' walked onto the pitch to inform Roma skipper Francesco Totti what had allegedly happened, and threatened to kill him if the match was resumed. After the abandonment there were large scale riots outside the ground, despite the rumours of the death proving false.
3. 2002 – ITALY XI 1, SOUTH KOREA XII 2
Who could forget the name Byron Moreno? The Azzurri were dumped ignominiously out of the 2002 World Cup at the hands of the host nation and the Ecuadorian referee. Thanks to what was hardly the best performance from an Italy side, the fine lines became ever more important, and Moreno's officiating and motives were called into question after a string of controversial decisions. Damiano Tommasi's clearly legitimate goal was struck off and Francesco Totti was shown a second yellow card for diving having been brought down by a Korean defender before Korea went on to snatch a late winner to send the Azzurri home.
2. 2007 – THE DEATHS OF FILIPPO RACITI AND GABRIELE SANDRI
February 2007 brought one of the bloodiest battles outside an Italian football stadium for years, as the first Serie A derby in Catania for over 30 years saw home fans clash with police officers before the kick-off. The violence resulted in the death of police 'capo' Filippo Raciti, which caused widespread soul-searching and a week-long suspension of Italian football. Hostilities between fans and police arose once more in November when Lazio fan Gabriele Sandri was shot dead at a motorway service station as a police officer looked to quell scuffles between Juventus supporters and followers of the Biancocelesti.
1. 2006-2009 (AND BEYOND...) – CALCIOPOLI
The greatest stain on the Italian game in years. The referee-'fixing' operations run by Juventus chief Luciano Moggi were uncovered by wiretaps between 2004 and 2006, resulting in the bans of several high profile footballing names (Moggi included), and the relegation of Juventus, in the summer of 2006. Points were also docked from several clubs as favours and counter-favours were uncovered between clubs and refereeing delegates. The ramifications are still being felt today, and the name of Calcio will take years to recover.
Kris Voakes, Goal.com