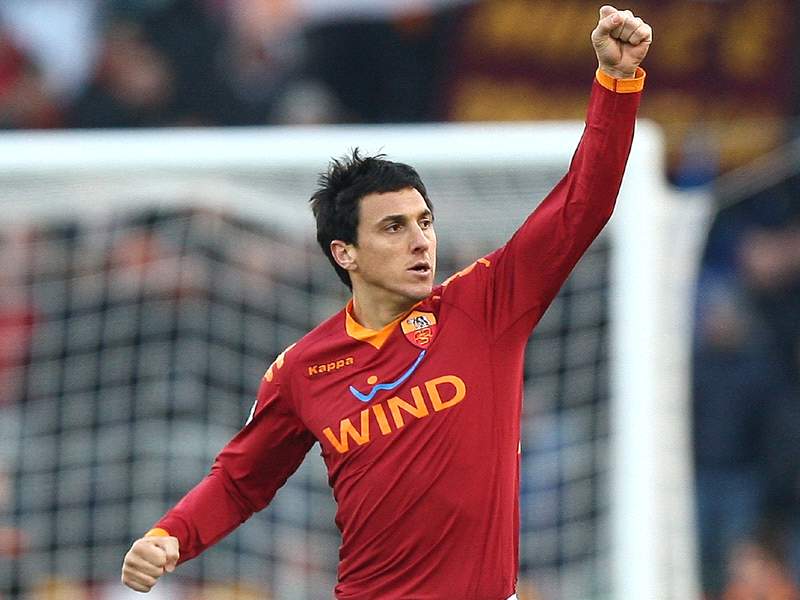 BEST XI

Formation: 3-4-3

Goalkeeper
Salvatore Sirigu (Palermo):
The young keeper made two spectacular stops on Massimo Maccarone and Michele Paolucci to salvage the victory for his improving side. He has made the number one spot his own with the Rosanero.
Defence
Nicolas Burdisso (Roma):
He looks far more comfortable in Rome than he ever did with Inter. The South American was attentive at the back and also fired in the Giallorossi's opening goal to dispel a usually impressive Parma outfit.
Lucio (Inter):
Everywhere at the back for the Nerazzurri, Tommaso Rocchi and Julio Cruz could not pass the accomplished Brazilian, who made defending look easy on Sunday evening.

Nicolas Spolli (Catania):
The Argentine had a fantastic match, giving coach Sinisa Mihajlovic his first victory as coach of the Sicilian club. In the first-half he completely nullified the Juventus offence, leading the Etnei to an historic victory in Turin.
Midfield
Mariano Izco (Catania):
An inspired substitution! The player did plenty of covering in midfield, before putting the sword to Juventus in the 86th minute by slotting past Alex Manninger. His goal is an early Christmas gift for Catania, while at the same time ruining the Bianconeri's holiday season.

Matteo Brighi (Roma):
The player has impressive stamina, as he was active in the match for all ninety minutes, contributing on both ends. As a bonus, he sealed the result with an opportunistic goal in injury-time to launch the capital outfit up the standings.
Rampant Roma | Brighi ensured fourth place

Walter Gargano (Napoli):
He may not be the most high profile name in Naples, but he was the architect of their win at the Stadio San Paolo against Chievo Verona with a virtuoso display in the center of the pitch.
Luciano (Chievo):
The veteran was a thorn in the side of Napoli, launching plenty of precise passes for his team-mates. Unfortunately, they could not take advantage of his ingenuity.
Attack
Fabio Quagliarella (Napoli):
Showed flashes of his skill during the game and added to his goal tally by ending the game as a contest with a superb goal on the counter attack. The Italian is reborn under coach Walter Mazzarri as the Patenopei continue their positive streak.
Tomas Danilevicius (Livorno):
The Lithuanian will never dazzle you, but he is a football player that puts in maximum effort and it was rewarded with two goals against Sampdoria. Cristiano Lucarelli has been displaced in the line-up and the Amaranto end the year on a high note.
Samuel Eto'o (Inter):
The former Barca star's persistence gave Inter a key goal to extend their lead at the top of the table, as he scored his eighth of the season on a rebound. Worked hard all match to make things happen for Jose Mourinho's squad in a tight match.
Scoring Samu | Eto'o struck early on for Inter

Sirigu

Burdisso - Lucio - Spolli

Izco - Brighi - Gargano - Luciano

Quagliarella - Danilevicius - Eto'o

Honourable Mention
Jorge Martinez (Catania)
Ezequiel Carboni (Catania)
Mariano Andujar (Catania)
Nelson Rivas (Livorno)
Edinson Cavani (Palermo)
Marek Hamsik (Napoli)
Esteban Cambiasso (Inter)
Rodrigo Taddei (Roma)
David Pizarro (Roma)
Gianluca Curci (Siena)

Adam Scime, Goal.com