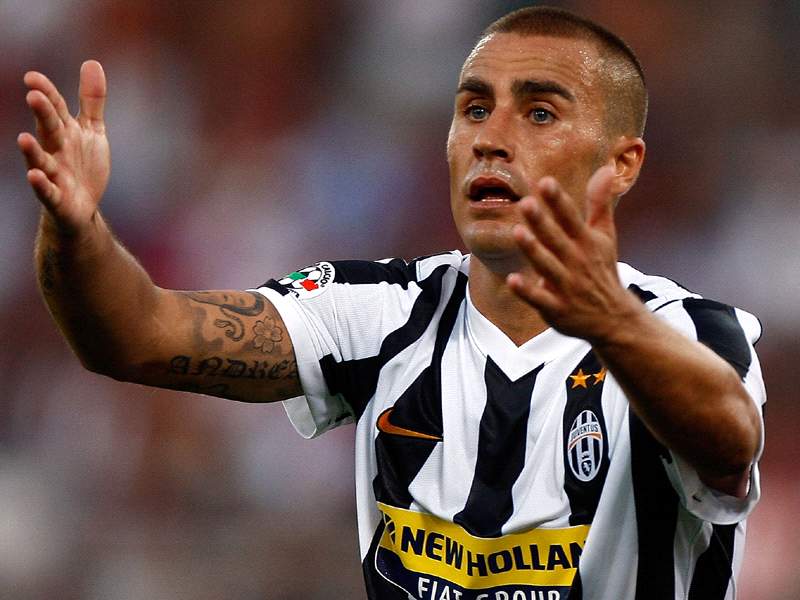 WORST XI
Formation: 4-3-1-2

GoalkeeperMariano Andujar (Catania):
The Rossoazzurri shot stopper could have done better to keep out the winner scored by Klaas-Jan Huntelaar as he let the Milan man's volley slip through his hands and was then made to look silly as the Dutch international chipped him seconds later.
DefenceGianluca Comotto (Fiorentina):
This player was bailed out by Sebastien Frey on more than once occasion against Inter, but he finally succumbed to the pressure giving away a clear penalty on Diego Milito, that was duly converted.
Fabio Cannavaro (Juventus):
The Italy captain looked uncomfortable for the entirety of the match as the Cagliari offence bypassed him with ease, including when Alessandro Matri left him for dead and delivered the killer blow late on.
Marco Rossi (Sampdoria):
To be honest any of the Sampdoria defenders could have been chosen, but Rossi just edges out his companions for obtaining a second yellow and killing off any hope his team had of making a comeback in the Derby della Lanterna.
Cristian Molinaro (Juventus):
He should keep a piece of paper in his stadium locker that says "Note to self - Do not attempt backheels."
Midfield
Andrea Poli (Sampdoria):
His potential did not show in the Genovese derby, as he was overrun by the midfielders during the city rivalry. The likes of Milanetto, Juric and Rossi had this young man chasing shadows.
Fabio Liverani (Palermo):
He returned from a long injury lay-off only to be ejected from the match at the end of an extremely poor performance. The veteran did not bow out gracefully, arguing with the Chievo players and their club manager as he left the field.
Clarence Seedorf (Milan):
A very shaky display in midfield from the veteran. The former Real Madrid man came forward often, but lacked the precision on his final shot or pass in the final third.
Clumsy Clarence | Seedorf missed more than once

Diego (Juventus):
The inconsistent displays of the Brazilian continue as the 24-year-old made a number of misplays in Sardinia. He only seemed to come to life in the final minutes, far too late for the Turin-based club. He will need to be far more influential if Juve are to get a result against Inter next weekend.
AttackFabrizio Miccoli (Palermo):
Another Rosanero player to voice his opinions on the pitch, without going to any great lengths to secure a draw. Besides falling under pressure from the Flying Donkey's defence, he only left his fans wondering where the usual Miccoli was.
Pocket-Sized Infuence | Miccoli had little effect

Marcelo Zalayeta (Bologna):
The Uruguayan committed a shocking miss against Lazio and contributed little else besides a number of offside calls.
Andujar

Comotto – Cannavaro – Rossi – Molinaro

Poli – Liverani – Seedorf

Diego

Miccoli - Zalayeta

Adam Scime, Goal.com