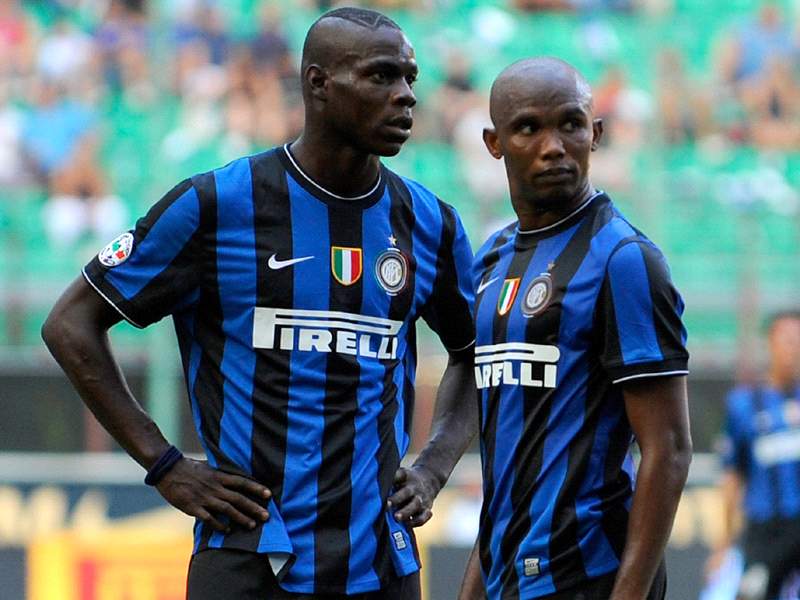 Before the
Goal.com
forums explode with fury and yet another anti-Carlo Garganese group is created on the Big Brother that is Facebook, let me be clear right from the first whistle – Inter are not the best team in Europe.
Far from it.
But, on a domestic level there is not another squad on the planet more dominant than the Nerazzurri. Perhaps this tells us more about the ongoing problems of the other big guns in Italy following the Calciopoli scandal that singlehandedly led Inter to four consecutive Scudetti and counting, yet it is still impossible to ignore the Serie A statistics surrounding Jose Mourinho's men.
Yesterday afternoon's 2-0 success at Livorno increased Inter's lead at the top of the table to seven points, just over two months into the new season. This is by far the biggest cushion in all of the major leagues in Europe, with the next most significant advantage in Turkey where Fenerbahce enjoy a three-point breather on rivals Galatasaray.
Never before in a three-points-for-a-win Serie A campaign has a club been so far ahead of the rest of the pack after just 11 games. If Inter continue at this current pace, they will beat their own total of 97 points from the 2006-07 season.
With nine wins, one draw, and one defeat, Inter have racked up 28 points. Unsurprisingly this is the largest total in Europe's big leagues from 11 fixtures, with Carlo Ancelotti's Premier League Chelsea close behind on 27 points. Having scored a whopping 28 goals, Inter find themselves joint-third top scorers on the continent. Only Ajax (40 from a game extra) and Arsenal (32 from a game less) boast higher totals.
Milito - 7 goals in Serie A, 0 in Europe
Despite this local supremacy – and you all know what is coming next – Inter continue to flop in the Champions League. Jose Mourinho's men have not won in Europe's premier cup competition for eight games – a record dating back more than a year. During these eight matches – of which three were losses – Inter have only twice been ahead, both during the same 3-3 draw with minnows Anorthosis Famagusta. This clash with the Cypriots took place on November 4, 2008.
This Wednesday – November 4, 2009 – Inter travel to the Lobanovsky Dynamo Stadium to play Ukrainian champions Dynamo Kiev. With the Beneamata bottom of Group F with three points from as many games, only one point behind Dynamo, Barcelona and Rubin Kazan, some may argue that there is no reason to panic just yet.
The truth is that unless Inter break their European winless streak in Kiev, they will be staring elimination in the face when you consider that a defeat in matchday 5 in Barcelona seems the most likely scenario. Were Inter to draw or lose against Dynamo, they would almost certainly have to either win in Barcelona before also obtaining another superior result to their direct rivals in their final home clash against Rubin, or they will have to pray for other results to go their way while scraping together at least a victory over Rubin.
If Inter need to win in Spain, they're in trouble
Make no mistake about it – Inter are in a really precarious position. It would be tedious to examine for the umpteenth time why the Nerazzurri are so strong at home yet embarrassingly weak abroad. There will be a full autopsy from this author upon Champions League elimination.
And that elimination will edge ever closer unless Inter return from Kiev with three points.
What are your views on this topic? What do you make of Inter's record-breaking in Serie A? Will they be eliminated from the Champions League group stages? Goal.com wants to know what YOU think…

Carlo Garganese, Goal.com
var pollId = 'n2147481433';