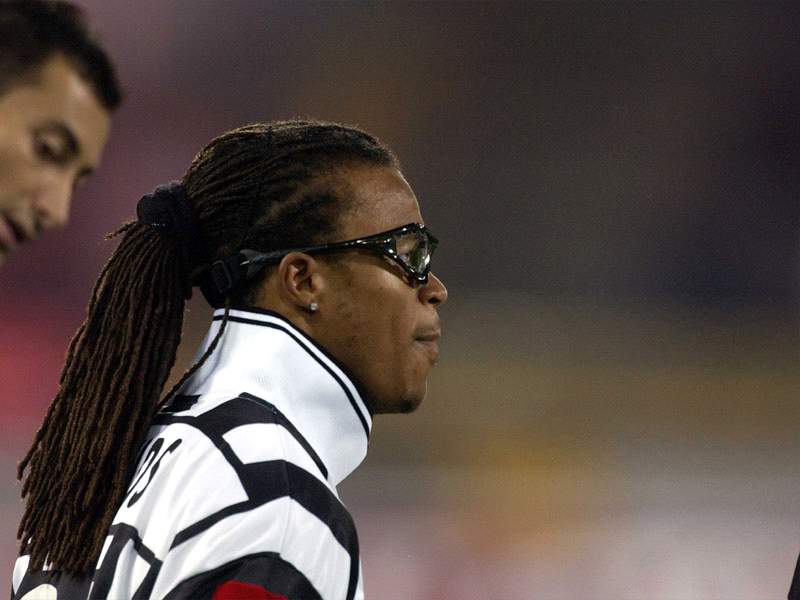 Italian football during the past 10 years has certainly been eventful. The capital clubs of Lazio and Roma shared the first two championships of the decade, before Juventus re-asserted their domestic dominance by winning three of the next four Scudetti, Milan claiming the other.
The Calciopoli crisis in 2006 signalled a change in power, as Juve were stripped of two titles and demoted to Serie B. A number of other punishments helped Inter become the No.1 force, and they closed the noughties by winning the Scudetto in 2007, 2008 and 2009.
It has certainly been a rollercoaster ride for Italy's most successful club Juventus, and Carlo Garganese selects his best Bianconeri XI from the past decade…
Formation: 4-4-2Gianluigi Buffon (2001- )
By the time Buffon retires, it's quite possible that he will be recognised as the greatest goalkeeper in the history of the game. Arriving in 2001 from Parma for a world-record shot-stopper's fee of €52 million, Buffon has more than paid this back, and he won the Scudetto in his first season at the club, before adding another three titles (two of which were revoked due to Calciopoli). Six times Serie A goalkeeper of the Year, three times UEFA best goalkeeper, and winner of the Silver Ball in 2006 says it all for this glovesman.
Lilian Thuram (2001-06)
A contender along with Fabio Cannavaro and Alessandro Nesta for the world's best defender of the past decade, as well as arguably the greatest French stopper of all time. Thuram also joined Juventus from Parma in 2001 for a big transfer fee, and during his five years at the club he played both at right back and his favoured centre back role. An indomitable rock at the back, Thuram was fast, strong, unbeatable in the air, and superb tactically – he was the perfect defensive package. His most memorable performance was in a 2003 Champions League extra time quarter final victory at Camp Nou against Barcelona, a display often described as the 'perfect performance'.
Fabio Cannavaro (2004-06 & 2009- )
Although a 35-year-old Cannavaro has just returned to Juventus this summer, he will be best remembered for his two-year spell in Turin between 2004 and 2006, where he won back-to-back league titles that were eventually revoked. One of Luciano Moggi's best buys, and Inter's most peculiar sales, Cannavaro actually joined Juventus in part-exchange for reserve goalkeeper Fabian Carini. The Neapolitan soon rediscovered his form with the Bianconeri, forming an water-tight defensive triangle with former Parma team-mates Thuram and Buffon. The best defender in the world during his final season at Juve, as proved by his heroics at the 2006 World Cup for Juventus, which helped him win the Ballon d'Or.
Paolo Montero (1996-2005)
One of the toughest defenders in Calcio history, Montero holds the record for the most red cards received in Serie A. Despite his poor disciplinary record, the Uruguayan was also a world class defender during most of his Juventus career. Montero was man-made for the Italian game due to his excellent reading of the game, and professionalism. Knew every trick in the book, and was the natural heir to Claudio Gentile. If Montero didn't get the ball, he would get the man. Unlucky to have lost three Champions League finals for Juve, one of them in 2003.
Gianluca Pessotto (1995-2006)
One of the most under-rated defenders of his generation, Pessotto rarely made the headlines in the press (aside from his near-death experience during the Calciopoli crisis) but he was a fine full back, with the versatility to play on the right or left of defence and midfield. A very dogged marker, who held the defensive line, Pessotto may not have been the most gifted technically, but it is difficult to think of many occasions when the current Juve team manager was beaten by his man. Many world class wingers failed to go past Pessotto.
Mauro Camoranesi (2002- )
Camoranesi was a virtual unknown, and nearly 26, when he joined Juventus from little Verona in 2002. Whoever scouted the Argentine-born Italian wideman certainly deserves huge praise, as Camoranesi has been an influential member of the midfield over the past seven years, even if he has suffered from injury problems recently. Creative and skilful, the ex-Cruz Azul man impressed so much on the right that he helped give Marcello Lippi the idea to convert Gianluca Zambrotta into a full-back.
Edgar Davids (1996-2004)
A candidate for the best defensive midfielder of his generation, most footballers would name Davids as their most feared opponent. The Dutchman really lived up to his nickname as 'The Pitbull', as he hunted down adversaries, tore the ball of them with crunching tackles before launching lightning attacks. Davids had a ferocious style of play, and he brought so much to Juventus up until his final season in 2004 when he fell out of favour before having a superb six-month loan spell at Barcelona. It could be argued that Juventus still haven't really replaced him, as Patrick Vieira and Emerson were both slightly disappointing, while Momo Sissoko still needs to improve certain facets of his game.
Pavel Nedved (2001-2009)
Arrived as a direct replacement for Zinedine Zidane in 2001, with Juventus paying Lazio €41 million for his services. No one could have predicted that Nedved would actually have a better career in Turin than his French predecessor. The Czech Republic star was the driving force of the Bianconeri almost up until his expected retirement this summer, and during his peak he was perhaps the most complete midfielder in Europe. The long-haired schemer's best year was in 2002-03 when he won the Ballon d'Or after he almost single-handedly took Juventus to the Champions League Final, only to sadly miss the Manchester showpiece through suspension. Best remembered for his thunderous goals against Barcelona in the quarter final and Real Madrid in the semis.
Gianluca Zambrotta (1999-2006)
Don't let the 2009 Confederations Cup deceive you on what an outstanding career it has been for Zambrotta. Many people forget that until 2002-03, Zambrotta was a wide midfielder, a role he excelled in until he was converted into a full-back by Marcello Lippi in 2002-03. Between 2004 and 2006, Zambrotta was the top left back in the world, a marauding machine down the flank, with pace, intelligence and a great cross. The former Bari man was also very mean defensively, performing many perfectly-timed sliding tackles.
Alessandro Del Piero (1993- )
Juventus' all-time appearance maker and top-scorer, it comes as no surprise that Del Piero is the first outfield name on the team-sheet for Team of the Decade. Despite being threatened by a number of reinforcements such as Zlatan Ibrahimovic, Adrian Mutu, Vincenzo Iaquinta and Amauri, The Golden Boy has continued to be the Bianconeri's main forward into his mid-thirties, scoring and creating goals with consummate ease. Many of Del Piero's most memorable moments have come in the Champions League, often against Real Madrid. He scored a superb goal against the Blancos in that 2003 semi-final, and was applauded off the Santiago Bernabeu pitch last season. Italian Footballer of the Year and top scorer in 2007-08.
David Trezeguet (2000- )
With the exception of last term when he suffered terribly with injuries, Trezeguet's goalscoring record with Juventus this decade has been simply astonishing, season after season. The Frenchman, who joined from Monaco in 2000, hit 15, 32, 13, 22, 14, 29, 15 and 20 goals in the first eight campaigns, and was both top-scorer and Serie A Footballer of the Year in 2002. Trezeguet, who was so impressive in his first year that he forced the sale of Pippo Inzaghi, struck up a telepathic understanding with Del Piero in attack. Likely to leave Juventus this summer.
Buffon

Thuram - Cannavaro – Montero - Pessotto

Camoranesi - Davids – Nedved - Zambrotta

Trezeguet – Del Piero

Do you agree with those who made it into the Juventus Team of the Decade 2000-2010? What would be your XI? Goal.com wants to know what YOU think...

Carlo Garganese, Goal.com