SPECIAL
By Paul Macdonald | Associate Editor
Barcelona are eyeing their fourth consecutive La Liga title this season, but Real Madrid are more than ready to push them all the way once again. In fact, Jose Mourinho's men have never looked better placed to halt the dominance from Catalunya.
Goal.com
assesses the reasons why.
1. MOURINHO'S SECOND-SEASON PROMISE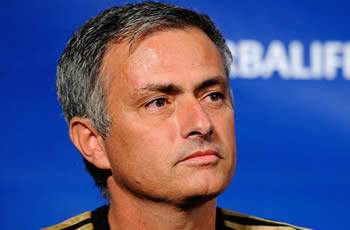 Mourinho has historically requested that his projects at the various clubs he has coached must be judged at the end of the second season of his tenure. He reiterated this mantra to the Spanish press in 2010-11, and now the Portuguese is ready to implement the next stage of his grand plan.
He has made the necessary additions to bolster his options, and has his team looking fit, tactically adept and, above all else, hungry. They were unfortunately beaten over two legs against Barcelona in the Supercopa despite creating the majority of the chances, but those matches suggest that the gap between the sides, which was an aching chasm after the famous 5-0 fixture last November, is closing with each passing week.
Mourinho's antics involving Tito Vilanova at Camp Nou were regrettable, and he will eventually be reprimanded for his conduct, but it appears the 'Madrid versus the world' angle he is purporting is creating a genuine desire for success in his squad, and it makes for a formidable opponent.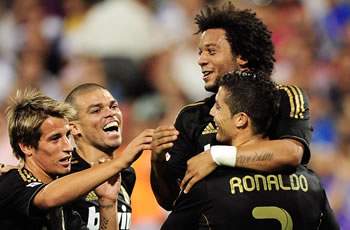 Yes, Barcelona have added the enviable duo of Alexis Sanchez and Cesc Fabregas, but they were forced to sacrifice some of their fringe players, meaning their squad is no deeper than it was last season in terms of actual numbers. There also remains a question mark over cover for the centre-back positions, as Carles Puyol continues to struggle for fitness.
Madrid, however, have arguably the strongest squad in Europe. A glance along their bench at Zaragoza on Sunday night finds two World Cup winners, and a player who could conceivably deputise in every position on the pitch. Kaka & Gonzalo Higuain would be undisputed starters in the majority of teams in the world, but with the scintillating form of Mesut Ozil and Cristiano Ronaldo coupled with the consistency of Angel Di Maria and Karim Benzema, the South American duo face a significant challenge to supplant any of the attacking quartet.
Summer signing Nuri Sahin has still to return from injury, while Hamit Altintop and Sami Khedira also missed out due to knocks, and Madrid still cruised to the most straightforward of results at La Romareda. The fact that Lassana Diarra, Pedro Leon and Esteban Granero may be surplus to requirements further underlines the riches available to Jose Mourinho.
3. CRISTIANO RONALDO - THE GOALSCORING MACHINE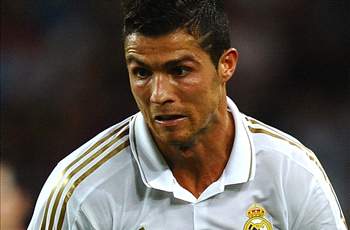 If it wasn't for a certain Lionel Messi, Ronaldo would be heading for Ballon d'Or dominance and recognition as the greatest player in the world. As it stands, however, the Argentine does his level best to eclipse the Portuguese attacker's phenomenal goalscoring feats.
His hat-trick in the 6-0 drubbing of Zaragoza was as rudimentary as they come for the gifted superstar, but the statistics regarding Ronaldo's goal-to-game ratio remain mind-boggling. Ninety in 92 official matches now for Real Madrid, including an improbable 14 strikes in his last five league matches, and despite criticisms of the standard of opponent he is scoring past, Ronaldo can only beat what is in front of him - and in his two full seasons in Spain he has obliterated all comers, with the exception of Barcelona.
His desire to overcome the Catalan side seems to have lost none of its potency; those who suggested that he couldn't replicate last season's 40-goal haul in the league have already been treated to his ambition to emulate his own brilliance.
4. BEHIND-THE-SCENES PROBLEMS ARE RESOLVED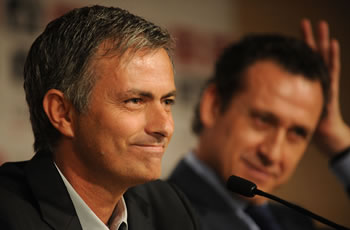 Mourinho grappled with the club's hierarchy for much of his debut season, demanding greater control over the mechanics of how Madrid operated from top to bottom. Florentino Perez refused to relent initially, and the Poruguese's strained relationship with general director Jorge Valdano became unsustainable in the wake of the quartet of Clasicos.
Perez had to make a decision, and Jose won the day. He calls the shots, and the club will be presented as he sees fit.
With the off-field structure built in his favour, the former Chelsea boss can concentrate on what he is best at; masterminding tactical technique and getting the most from the players at his disposal. The power struggle has been resolved - now the battle to best Barcelona can be given his complete focus.
5. BENZEMA IS SLIM & SCORING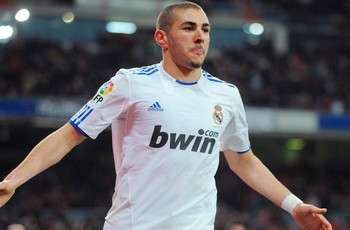 Mourinho famously compared playing with Karim Benzema as his main striker to 'hunting with a cat'. But the Frenchman has positively purred in pre-season, and has established himself ahead of Gonzalo Higuain as the man to lead the line for Madrid in 2011-12.
Many Madridistas bemoaned Higuain's back injury midway through last year that left Benzema as the only viable striking option at the time, but the former Lyon striker scored a flurry of goals in the run-in, and has noticeably slimmed down as the capital giants pummelled all challengers in friendlies.
His form will need to be maintained, with Higuain breathing down his neck from the bench. But from every angle he looks to be a refined version of the shot-shy young man who had difficulty adjusting to life at Santiago Bernabeu, and although he failed to find the target in the opening day romp against Zaragoza, he showed intelligent build-up, advanced awareness, and a passion to constantly push Madrid forward. His impact could well be a defining one.
Follow Paul Macdonald on