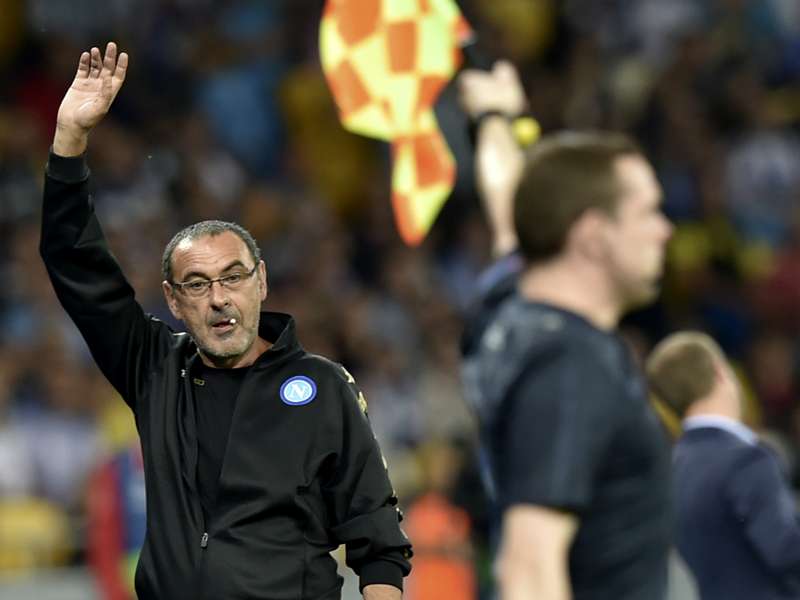 Maurizio Sarri feels Napoli still have plenty to learn following their 2-1 Champions League win over Dynamo Kiev on Tuesday.
Arkadiusz Milik netted twice to help his side to victory in their Group B opener, but Sarri was quick to stress there is still a lot of room for improvement.
"There were a few more errors than usual, hopefully down to the emotion and tension of such an important match," Sarri said at a media conference.
"After taking the lead, we remained in the perennial uncertainty between wanting to finish it off or control the lead. We discussed it in the locker room and I am happy that they see it the same way I do, they weren't very happy with the performance.
"The fact remains winning our first Champions League game of the season away from home is a precious result. We broke the ice, but have a lot to learn from this match. We were focused on getting a success here and we did it. Overall it all ended well for us."
Milik's double saw him take his Napoli tally to four goals in as many appearances in all competitions and the former Ajax striker was understandably delighted.
"It was a magical night for me and a perfect night for Napoli," Milik told Premium Sport.
"We came here to win against a very strong team and we can return to Italy with a smile on our face.
"I am very happy. It was my first European game with Napoli and only my fourth in total."