Real Madrid
legend Raul has revealed he was delighted to see
Barcelona
win the Champions League last season.
Raul was a three-time winner of Europe's biggest club competition during his 16-year spell with Madrid between 1994 and 2010.
However, the 38-year-old insists he can still take pleasure in seeing Barca succeed in Europe, as they did last season, because he believes it benefits Spanish football.
"When they [Barca] win the Champions League, I am glad. In the end it is a Spanish team and I have no problem saying that publicly," said Raul in an interview with Vanity Fair.
---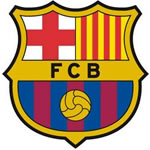 READ MORE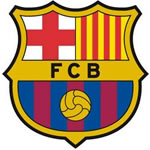 |
Scan confirms no Messi injury
---
"The rivalry helps the two clubs: Barca would not be without Madrid and vice versa – they need each other. Why would I wish harm to anyone? It is not within my personality."
Raul also added that he enjoyed the rivalry with Barca during his time at the Bernabeu and said it never
"[Pep and I] liked football. The rivalry was very nice, the same as it was with [Carles] Puyol or Xavi," Raul said.
"Pep and I played together for the national team and there was always chemistry. He is one of the best coaches in history."