Long before Monday's draw for the last 16 of the Champions League, Juventus were weighing up the merits of a January move for Borussia Dortmund ace Ilkay Gundogan. After being paired with Bayern Munich, the Old Lady's mind should now be made up.
The
Bianconeri
considered signing Gundogan during the summer but they never made a concrete offer and the player instead signed a one-year extension that bound him to BVB until 2017. It was a dismal decision on Juve's part, given that they had allowed Andrea Pirlo to leave for MLS at the end of last season without lining up a proper replacement.
Claudio Marchisio was charged with filling the void left by Pirlo at the base of the
Bianconeri
's midfield but the Turin native missed the start of the season with two separate injuries and Juve suffered as a result, losing three of their opening six Serie A fixtures.
Marchisio's return to full fitness has coincided with Juve's recent upturn in form - they have won their last six games in the league - but while the 29-year-old Italy international is an able deputy for Pirlo, he is not a natural playmaker. Gundogan, though, fits the bill perfectly. Indeed, he has already drawn comparisons with Pirlo's one true peer.
"Ilkay is a bit like a modern Xavi," former Borussia Dortmund ace Karl-Heinz Riedle told
Goal
earlier this year. "He organises and dictates the pace of the game. He is probably already one of the best in the world in this aspect of the game."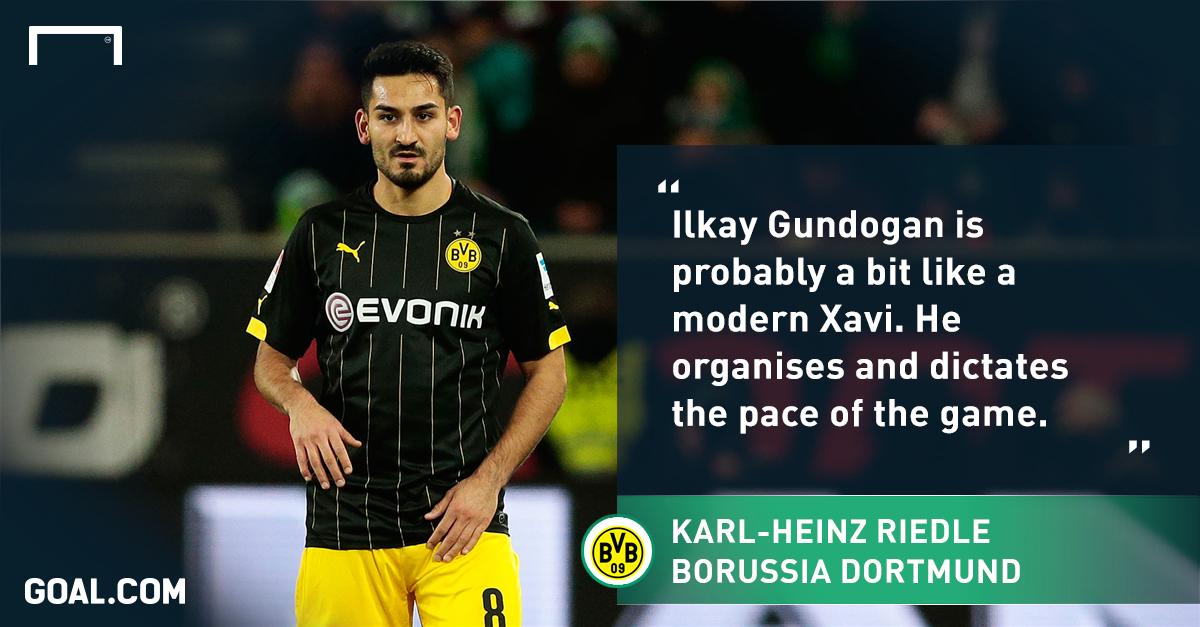 That is precisely why Juve must break the bank to sign the Germany international during the January transfer window. If Juve are to have any chance of beating a brilliant Bayern side, they are going to need a playmaker with the same standard of poise and precision as Pep Guardiola's pass masters.
Acquiring Gundogan would also offer Juventus coach Massimiliano Allegri the option of reverting from 3-5-2 to 4-3-1-2 as he would once again be in possession of a classic
regista
. This would free up Marchisio to play in his best position on the right-hand side of the midfield.
There will be understandable doubts over Gundogan's injury record, with a persistent back problem having kept him out of the game for a year. However, he appears not only fully recovered but also back to his very best. Certainly, Germany boss Joachim Low was left in no doubt about Gundogan's recovery after watching him star in a crucial Euro 2016 qualifier in Scotland in September.
"Ilkay came on as a sub and made all the difference in midfield as far as defensive stability is concerned," the World Cup-winning coach enthused. "I could see that he was back in form in the two to three training sessions we had pre-match. I think he is back to where he was two years ago.
"This is what makes him an extremely valuable player: he's very agile, he makes smooth runs and is quick on the turn. So, he's definitely going to be one of my men for Euro 2016 and of course the 2018 World Cup, which is just around the corner."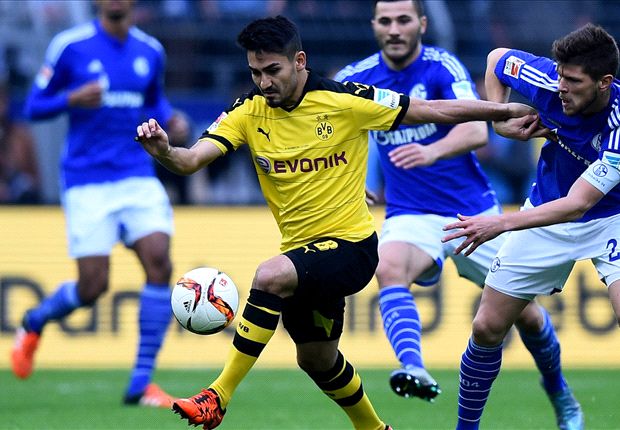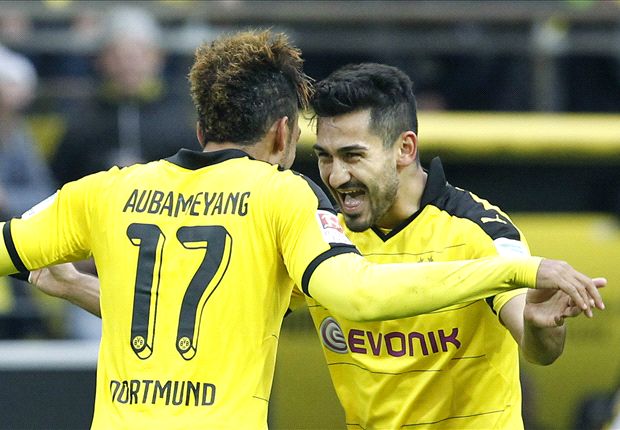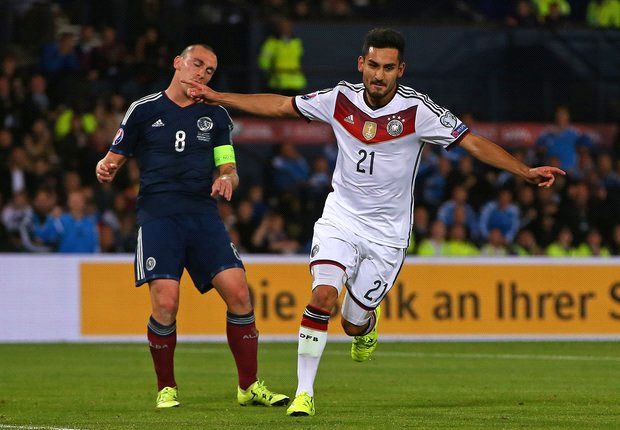 Dortmund, of course, are reluctant to sell such a talented player midway through a season in which they are challenging for the Bundesliga title under new coach Thomas Tuchel, but the fact of the matter is that they could find it incredibly difficult to turn down an offer of €25 million-plus for a player with only 18 months remaining on his contract.
And it is not as if BVB have much time left to persuade Gundogan to extend his stay at Signal Iduna Park. As the midfielder's agent and uncle openly admitted during the summer, Gundogan only signed a new contract so that Dortmund could secure a reasonable fee for his services.
"We would have never [left on a free transfer in 2016]," the player's representative told
Süddeutsche Zeitung
. "It was always clear that Dortmund should get a fee, [they deserve] a sign of gratitude."
January is thus the time to strike as far as Juve are concerned. Manchester United, Barcelona and Bayern themselves have all previously expressed an interest in signing Gundogan but if Juventus move decisively and promptly, they can steal a march on their rivals and significantly boost their chances of beating Bayern.