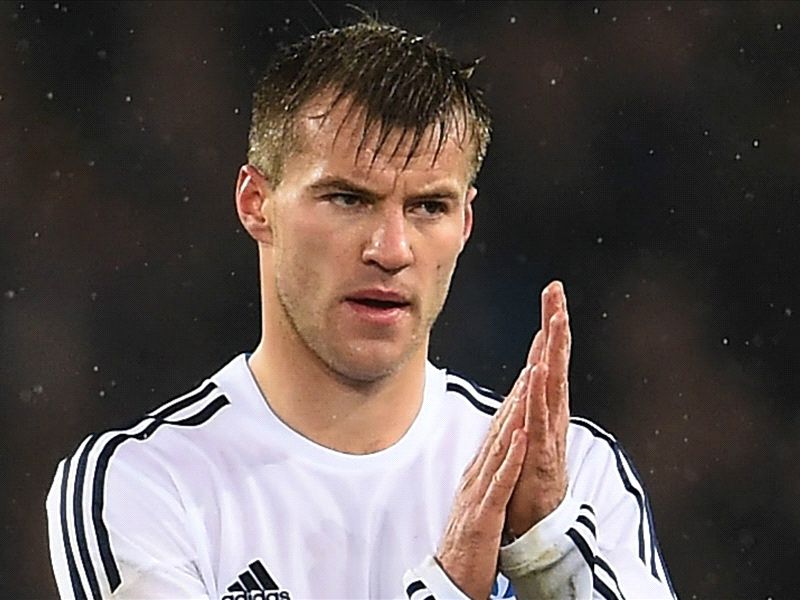 ---

SCOUT REPORT
By Eliot Rothwell

---
As
Jose Mourinho
was spotted with his hood up at Kiev's Olympiyskiy Stadium during Spain's 1-0 win over hosts Ukraine, attentions turned to what exactly the
Chelsea
manager was doing there and questions regarding who he was watching followed.
In the aftermath of the Euro 2016 qualifying game, it has been suggested Mourinho was running the rule over Dynamo Kyiv's Andriy Yarmolenko, with the Portuguese manager thought to be looking for a player to bolster his attack following the poor start to the season at Stamford Bridge.
Mourinho denied on Monday that he was at the game to watch any particular player
. "We cannot make a collection of wingers," the Chelsea manager said. But the Blues boss has been known to shuffle his pack in January, with Mohamed Salah and Juan Cuadrado both joining the club during winter transfer windows.
Yarmolenko insisted that he did not know why the former Real Madrid and Inter manager was at the Olympiyskiy Stadium, instructing reporters to ask the 52-year-old coach themselves. And while the Ukrainian signed a new contract with Dynamo last week, he insisted that he is looking to move abroad at some stage, with the deal perhaps designed to garner a higher transfer fee when he does move on.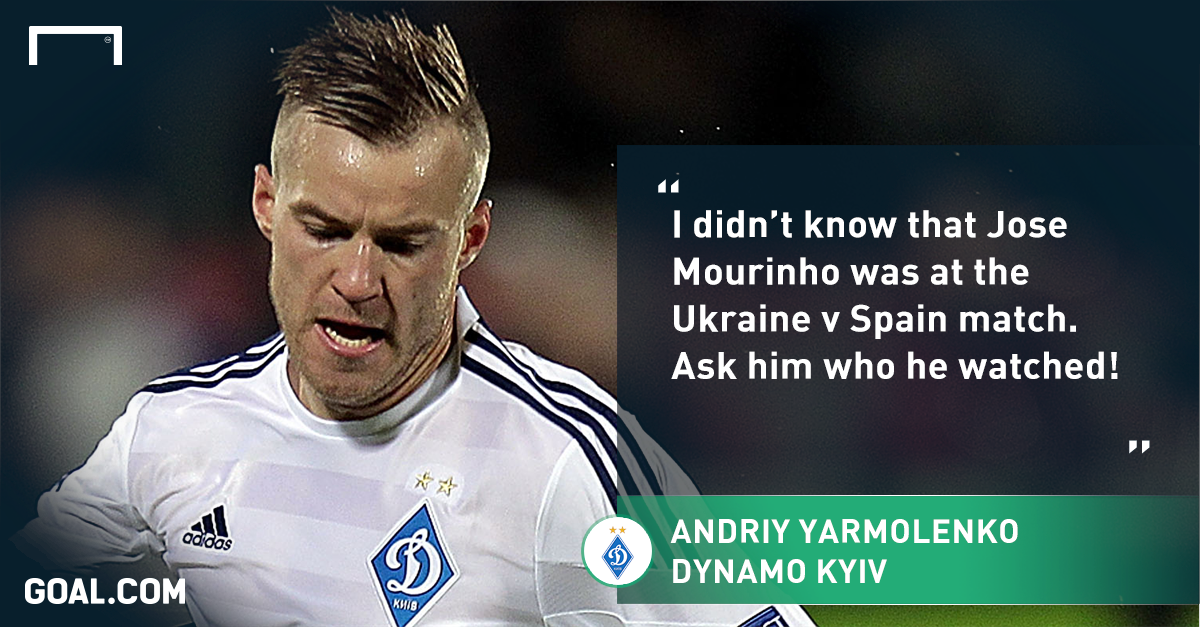 ---
WHAT COULD HE BRING TO CHELSEA?
---
Willian has quietly impressed this season while Pedro has struggled for consistency, but Eden Hazard, Chelsea's player of the season in the title-winning 2014-15 campaign, has looked out of sorts. Mourinho even dropped the Belgium winger for the club's 2-0 victory over Aston Villa on Saturday, with the 24-year-old failing to hit the net in any of his nine Premier League appearances this season, with his shooting accuracy at a disappointing 44 per cent.
Yarmolenko offers something different, with slightly more shooting firepower than Chelsea have currently. Willian, Hazard and Oscar are delicately technical players, while the Ukrainian winger is powerful, capable of bludgeoning the ball into the net with his forceful left foot.
The Dynamo forward is also a regular goalscorer, managing over double figures in each season since 2010, with Willian failing to hit more than five in any campaign so far and Hazard currently suffering from a dry spell.
The 25-year-old is also a flamboyant dribbler, capable of easily breezing away from his marker, though that may be an ability that Chelsea's current wingers have in abundance.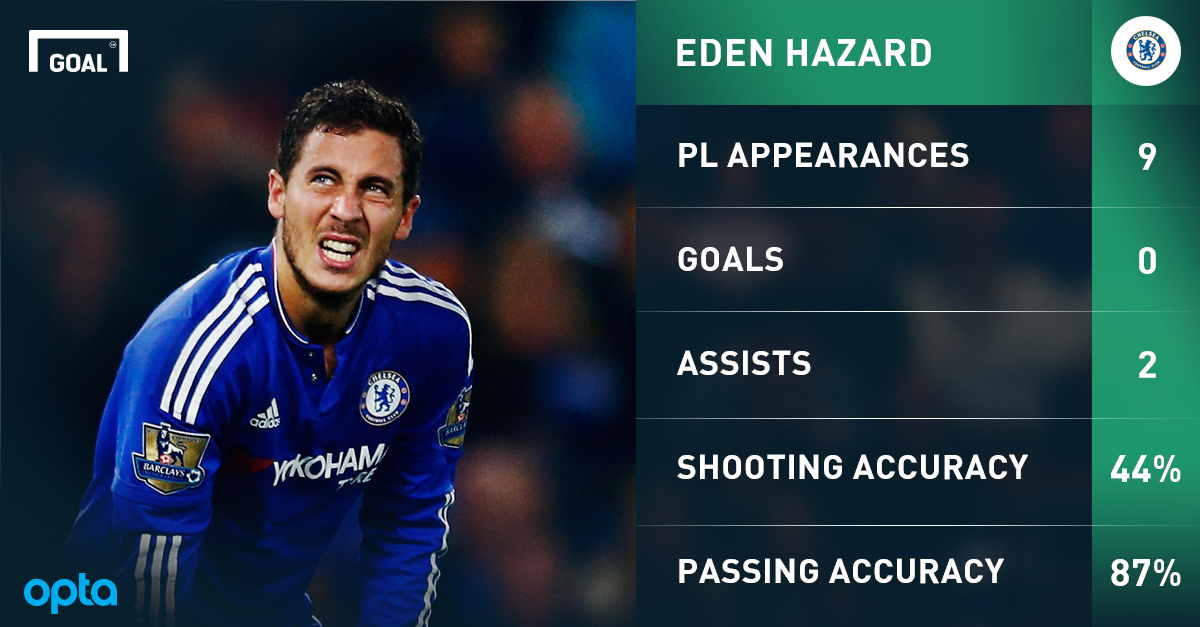 ---
WHERE WOULD HE FIT AT STAMFORD BRIDGE?
---
There is one thing that Yarmolenko possesses that is lacking in the Stamford Bridge front line - a left foot.
Mourinho's first Chelsea team was well stocked with left-footed attackers as Arjen Robben and Damien Duff prospered, but following the departures of Juan Mata, Andre Schurrle and Salah, the Premier League champions are in short supply.
The Dynamo Kyiv winger may add more balance to Mourinho's attack, should the Ukrainian be fielded on his favoured right side, allowed to cut in and unleash that powerful shot of his.
Chelsea's usual attacking midfield unit behind their customary lone striker features Hazard, Oscar, Willian or Pedro, four players that favour their right foot, meaning that the addition of a left-footed attacker could provide another test for defenders, forcing them to adapt to the different angles that a burst inside from the right touchline would create.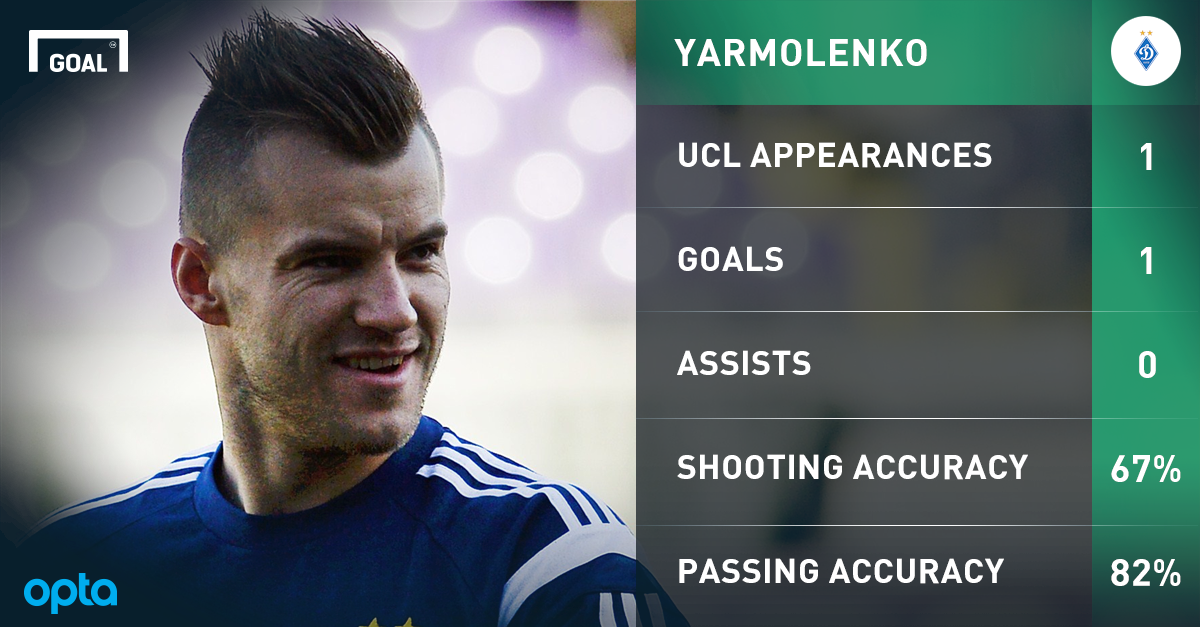 Should Mourinho see Yarmolenko as an ideal addition to his Chelsea squad, the Portuguese coach may have to play a waiting game. With the winger recently penning a five-year deal, Dynamo are in no rush to sell and are unlikely to do so in the January transfer window, with the season already underway.
Add to that the problem of the Ukrainian already featuring for Dynamo in the Champions League, therefore meaning he would be ineligble to represent Chelsea in the competition this season, and it becomes increasingly likely that any move would have to be made in the post-season transfer window.
But with the problems mounting at Stamford Bridge, will Mourinho want to wait that long?