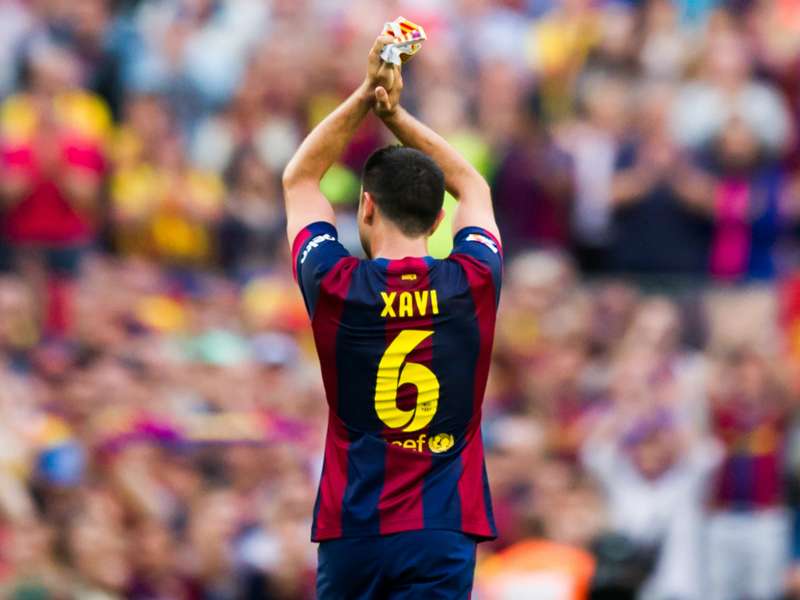 Xavi is determined to end his Barcelona career on a high when his side take on Juventus in Saturday's Champions League final.
The former Spain midfielder will leave the club he has represented throughout his career at the season's end for Qatari side Al Sadd.
Having already won the double this term, Xavi has one last shot at silverware in Berlin and says he could not have hoped for a better way to bow out.
"The minutes I play will be extraordinary ones," he told reporters.
"It's a Champions League final and my last game for the club. It's the ultimate dream. The important thing is to help the team.
"It is not the end of an era. I go, but this generation will continue with the squad we have. Barca will remain competitive.
"This team doesn't get tired of winning. We are obliged to win as Barcelona, we are a winning team. We like to win, to take control. We've had a fantastic generation in recent years.
"It's a final and they're all making us favourites but Juventus won't be easy. It'll be a tough final. We are training well this week and we'll see how they'll play.
"This season is very good but could be excellent, it's the same for Juventus. We've both arrived in good form but we want to make history."
Xavi also voiced his hope that coach Luis Enrique will continue at the club after a successful first season at Camp Nou.
"I don't know if Luis Enrique will continue. I hope that he'll stay because he's shown what he can do. He's been a very good leader of the team.
"The first season at Barcelona isn't easy."
addResponsivePlayer('1wn75vfostk4e1313yu1kkgfaz', '90c3f911c1684c4f96b53843751b4bb7', 'n9i45io8lqbn1jje9yy1c2d6w', 'perf1wn75vfostk4e1313yu1kkgfaz-n9i45io8lqbn1jje9yy1c2d6w', 'eplayer40', {age:1429631048000});