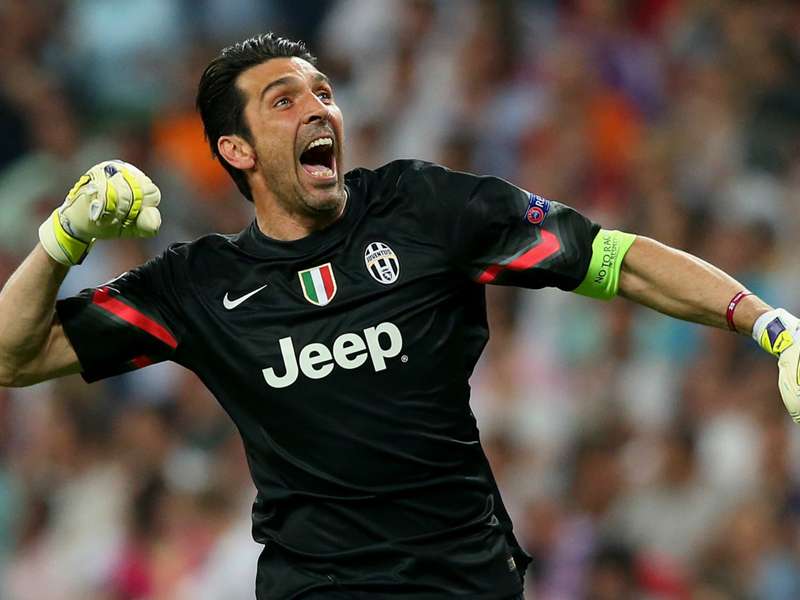 Juventus captain Gianluigi Buffon says Champions League final opponents Barcelona look "almost unbeatable".
The Old Lady are set to meet Luis Enrique's side in Berlin on June 6 after seeing off Real Madrid to book their first European final in 12 years.
Buffon has warned his team-mates they face an uphill task to shackle the likes Lionel Messi, Neymar and Luis Suarez, but has warned that the best side does not always get the result in a one-off game.
"Barcelona are a team that are almost unbeatable," Buffon told Sky Sport Italia on Saturday after lifting the Serie A trophy for the fourth season running.
"We know Barcelona are stronger, but in a one-off game the best side doesn't always win. You have to be better on the night and lucky, too.
"Who knows, maybe in Berlin we'll get the rub of the green."
Buffon believes his side are clear underdogs for the clash but is hoping the Old Lady will ride their current wave of optimism all the way to the title.
"Clearly on paper it's difficult, but we have what it takes to play this the best way. If Barcelona all reach the final at 100 per cent, then obviously it'll be tough.
"Seeing as we are there, we want to play our cards and not hold back. There is so much pride in our souls for everything we've done this season and in past years.
"We know how strong Barcelona are and the optimism circulating right now will wane as we get closer to our opponents."
addResponsivePlayer('1wn75vfostk4e1313yu1kkgfaz', '90c3f911c1684c4f96b53843751b4bb7', '1xy884kcz3x8t1vpgdgmt36me0', 'perf1wn75vfostk4e1313yu1kkgfaz-1xy884kcz3x8t1vpgdgmt36me0', 'eplayer40', {age:1429631048000});