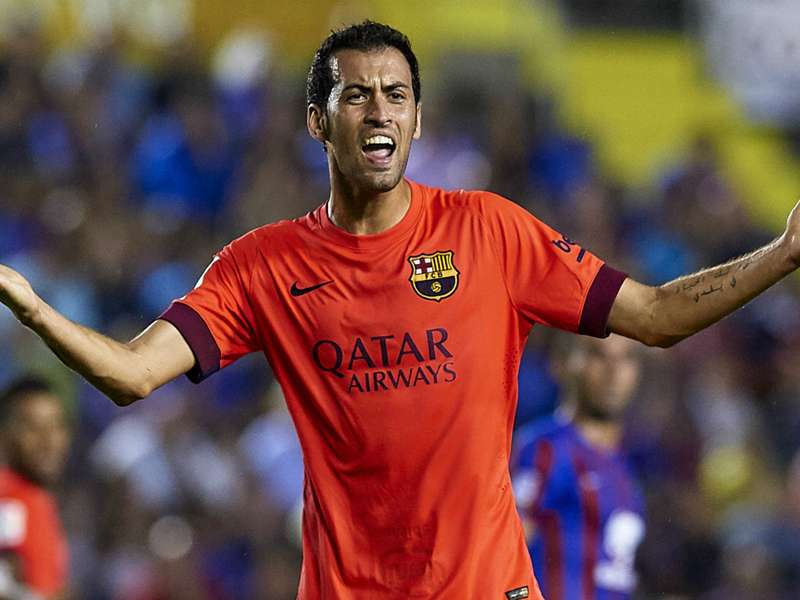 Sergio Busquets has spoken about the pressure of playing for Barcelona as the club prepares for Wednesday night's showdown with Bayern Munich.
The two sides meet in the first leg of their Champions League semi-final in what is expected to be a closely-fought encounter over two legs.
Barca remain on course for the treble as they sit top of La Liga, having already reached the Copa del Rey final, but Busquets says life at the top can be mentally tough.
He told Uefa.com: "The mental side is a very important part of the game. You have to prepare yourself to compete in different competitions against different teams every three or four days.
"Then in the summer you play in big tournaments for your country such as the World Cup or the European Championship. There's very little time to relax.
"The calendar is very intense. A fundamental part of the game is being able to cope both physically and mentally."
The Catalans prepared for Wednesday's game with an 8-0 thrashing of Cordoba in La Liga but Busquets says domestic and European football bring very different challenges.
"There's a big difference. For starters, it's impossible for the league to match everything that you get in the Champions League. All the best teams in Europe are involved.
"Here in Spain, in the Liga, the teams are maybe more technical, but I think the Champions League is more difficult, more physical.
"After the group stage you have the knockout rounds, where a single goal really can punish you. In the league there is more margin for error; it's just about getting the three points and the result doesn't matter."
addResponsivePlayer('1wn75vfostk4e1313yu1kkgfaz', '90c3f911c1684c4f96b53843751b4bb7', '1rah573gikq0s1xwhb6ww0kb4d', 'perf1wn75vfostk4e1313yu1kkgfaz-1rah573gikq0s1xwhb6ww0kb4d', 'eplayer40', {age:1429631048000});