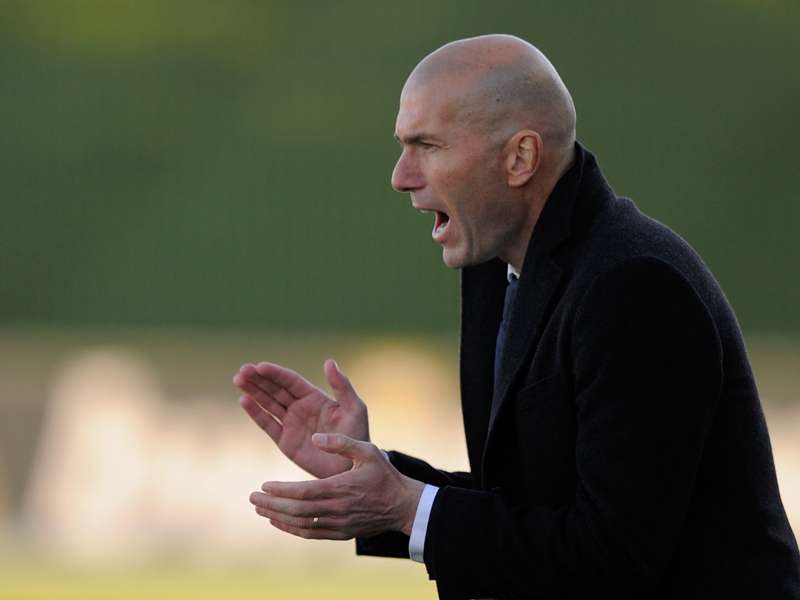 Zinedine Zidane believes Paris Saint-Germain have what it takes to knock Barcelona out of the Champions League, despite trailing 3-1 on aggregate heading into their quarter-final second leg.
A Luis Suarez double and a goal from Neymar at the Parc des Princes saw the Catalan side take a massive advantage in the first leg, with a Gregory van der Wiel strike deflected in off of Jeremy Mathieu giving PSG a mere consolation.
With Laurent Blanc's men welcoming Zlatan Ibrahimovic and Marco Verratti back from suspension, Zidane believes they have the quality to score the three goals necessary to see them turn the tie around and reach the semi-finals.
"It will be very difficult for the PSG to score three goals in Camp Nou. They must do it but this PSG team is able to," the Real Madrid Castilla coach told reporters at the Match Against Poverty in Saint-Etienne. "They have quality players in their team, they are effective and everything is possible in a game.
"It will be the most difficult challenge but hopefully they can do it."
addCustomPlayer('1upl5q3t4ajcw1rmvo1mrjjyof', 'bea34d73-90f9-42d6-bd6e-0d4ec2566407', '1mu4kz1x2x0m611w801lhu9ujz', 620, 409, 'perf1upl5q3t4ajcw1rmvo1mrjjyof-1mu4kz1x2x0m611w801lhu9ujz', 'eplayer22', {age:1371126210000});