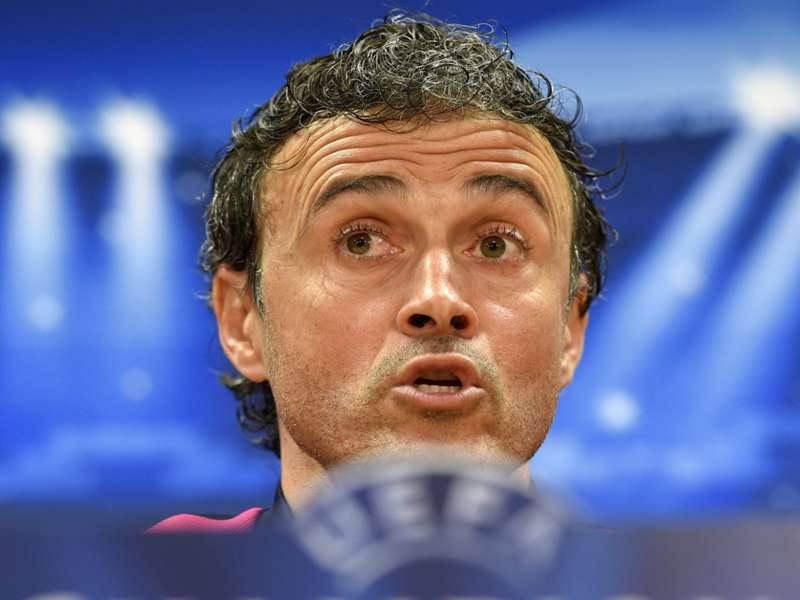 Barcelona boss Luis Enrique does not believe that the absence of Zlatan Ibrahimovic will hinder Paris Saint-Germain in Wednesday's Champions League showdown at the Parc des Prince, pointing out that the Ligue 1 titleholders have already proven that they can beat the Catalans without their star striker.
The two sides were drawn in the same group and PSG defeated Barca 3-2 in the French capital only to ultimately miss out on a top seeding for the knockout stage after being beaten 3-1 in their return clash at Camp Nou.
Luis Enrique thus believes it foolish to read too much into the fact that PSG will be without the suspended Ibrahimovic and a number of injured players for their quarter-final, first-leg clash.
"Paris have several major absentees but let's not forget that they won against us when Zlatan was out, and we won when we met and he played," the Barca coach told reporters on Tuesday.
"So, one never knows the importance of absentees. We had a good game in September, although we lost - we had many chances.
"But we will definitely need to improve defensively. They have a very good squad, and they showed yet again their qualities by beating Chelsea [in the last 16]."
Indeed, Luis Enrique is expecting goals in both legs, arguing that both sides are stronger in attack than they are at the back.
"I think this tie will be open because our teams are actually quite similar," the former Spain international added.
"Paris can build from the back, play on the counter... there are many threats from this team.
"This should be an entertaining match. I think we will see a lot of goals, but of course I hope we score more than Paris!
"This won't be easy of course, as we've had many difficulties against them recently."
addResponsivePlayer('143rantwwpeqm1k14v8j3e0bsq', '90c3f911c1684c4f96b53843751b4bb7', '14ltvcr7yghs1a09mpxj0ltoo', 'perf143rantwwpeqm1k14v8j3e0bsq-14ltvcr7yghs1a09mpxj0ltoo', 'eplayer40', {age:1422360869000});