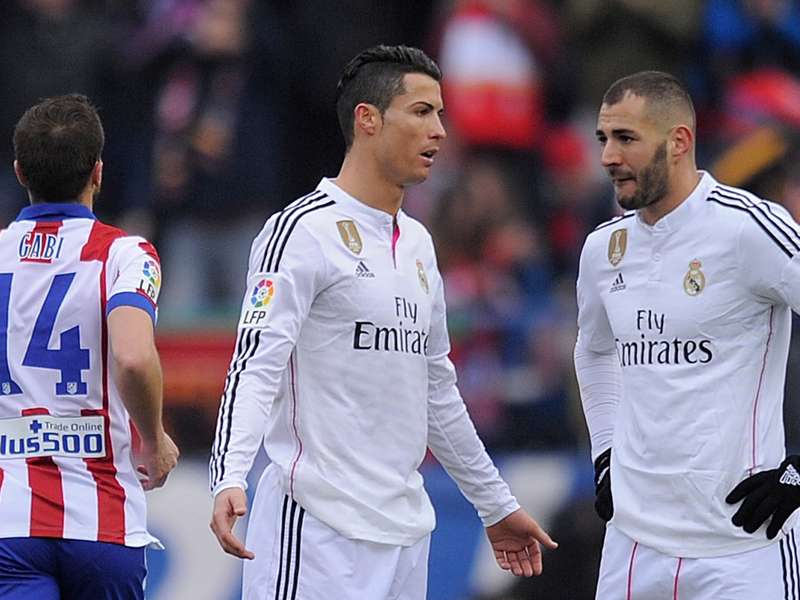 Atletico Madrid president Enrique Cerezo described his team as "undisputed favourites" ahead of their Champions League quarter-final against city rivals Real Madrid.
Since losing to Carlo Ancelotti's side in extra-time in last season's Champions League final, Diego Simeone's men have gone undefeated in six matches against the European champions.
Having thrashed the Blancos 4-0 on their last meeting at the Vicente Calderon in February, Cerezo thinks there is no question of Atletico being the underdogs ahead of Tuesday's meeting at the Vicente Calderon.
"Our expectations are pretty good," the club chief told reporters. "We should see a good game. Atletico are undisputed favourites for the match but the tie itself is actually even.
"The final is Lisbon has been buried from our minds. We are not the European champions but we want to reach the Champions League semi-finals at their expense.
"Mario Mandzukic, who is a great striker, has recovered from injury and is fit to feature. There is a lot of confidence within the team that we can beat Real."
Atletico host Real before travelling to the Santiago Bernabeu eight days later for the return tie.
addCustomPlayer('zayqqblld8jw1q3fsy8h804vg', '90c3f911c1684c4f96b53843751b4bb7', '1sjxyrjsfptep1rx8bbk7388z3', 570, 381, 'perfzayqqblld8jw1q3fsy8h804vg-1sjxyrjsfptep1rx8bbk7388z3', 'eplayer27', {age:1422361054000});