Manchester City
supporter Aziz Hammad has hit out at
Neymar
after he was involved in an altercation with the
Barcelona
star at the end of Tuesday's Champions League tie.
The Brazil international could be seen staring at Hammad in the aftermath of Lionel Messi's stoppage time penalty miss, before approaching the supporter at the final whistle.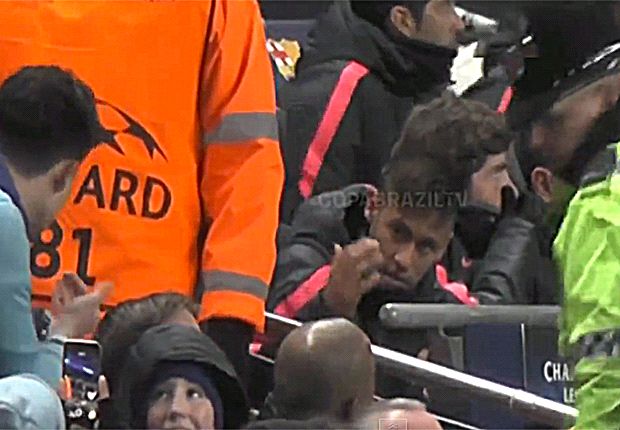 And though the 19-year-old fan admits to goading the attacker by suggesting he was a diver, which prompted nearby stewards to tell him to stop, he does not feel the former Santos man acted professionally in reacting to his jibes.
"He stared at me for a few seconds and looked to see if his manager was watching," he told the
Manchester Evening News
.
"Then he gestured for me to come over but straight away the whistle went.
"Then he came over and put his face right in my face. I didn't know whether he was going to push me or what he was going to do.
"He was saying something to me in either Portuguese or Spanish but I couldn't understand him. I kept doing the diving gesture to annoy him.
"Then the stewards pulled me away and he went down the tunnel."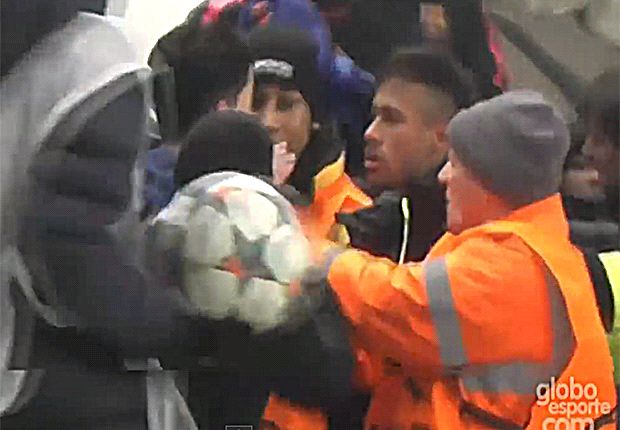 Neymar has claimed that he was verbally abused by Hammad, saying: "He began to curse me and I ended up mocking him. I can't repeat [what was said]. My mother gave me an education."
But the Manchester University student denies he spoke to the player and insists he only made a diving gesture towards him.
"I didn't do anything wrong, I just did what all the other fans were doing.
"I don't speak Portuguese. That came from the upper tier when he was substituted in the 80th minute. All I did was make the diving gesture straight after the penalty.
"Throughout football he is known for being a diver and half of the stadium were probably doing the same thing. And that's normal."
Goal understands City are not concerned by the incident and will not pursue the matter with Uefa.