Luis Suarez has denied biting Martin Demichelis during Barcelona's Champions League win at Manchester City on Tuesday – and accused the English media of "making trouble".
Suarez scored twice at the Etihad Stadium to put the Catalans in control of their last-16 tie but later found himself at the centre of another biting row following the clash with the Argentine defender.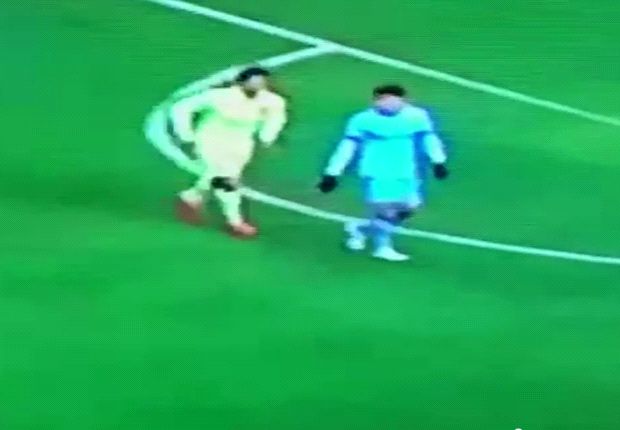 Suarez Moves In | Suarez (left) approaches Demichelis during the game at the Etihad

Television footage showed Demichelis extending his arm in the direction of Suarez, with the striker responding by thrusting his face towards the former Bayern Munich defender's hand.
Uefa confirmed to Goal that "nothing was mentioned in the [referee's] report, and no action is being taken," and Suarez also insisted he had no case to answer, instead claiming he was the victim.
He told Uruguayan radio station Sport 890: "He [Demichelis] put his hand on my throat."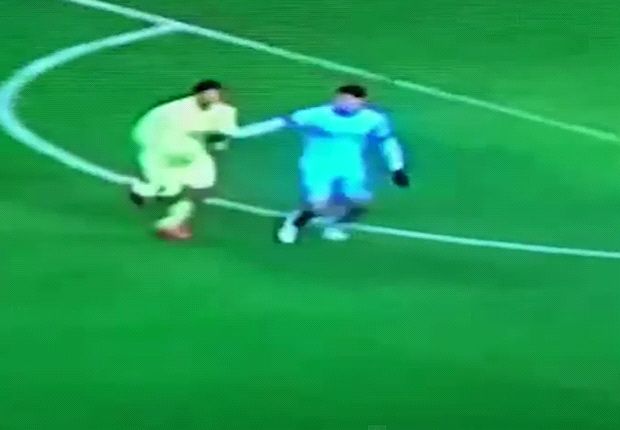 First Contact | Suarez appears to make a move for Demichelis' arm using his left arm

Suarez then rounded on the English media and accused them of stirring following his two goals which helped Uruguay to a 2-1 win against England in June and effectively eliminated Roy Hodgson's side from the World Cup.
He added: "I do not understand why they [the English media] want to do this. They want to make trouble. They must be hurt after what I did to them in the World Cup but they forget that I played in England and they should show me some respect."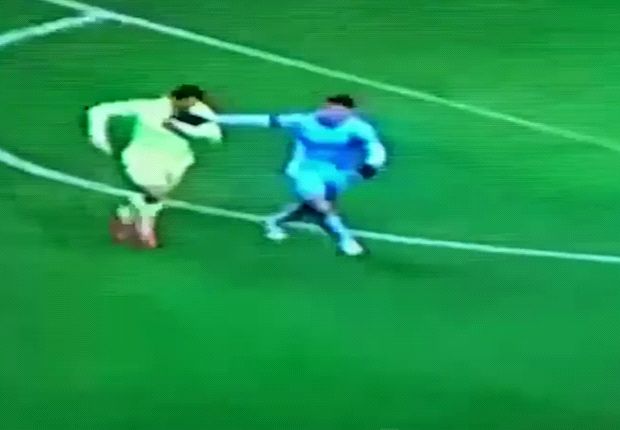 The Bite?| Suarez then appears to lower his head towards Demichelis' hand

Suarez was handed a four-month ban from football in 2014 after biting Italy's Giorgio Chiellini later in the World Cup having already been suspended for two previous bites at club level.

The 28-year-old initially denied having sunk his teeth into Chiellini but later admitted to the offence before signing for Barca from Liverpool for €94 million.

Suarez eventually made his Blaugrana debut in October, against Real Madrid, and has since netted nine times in 22 appearances in all competitions for the Catalan club.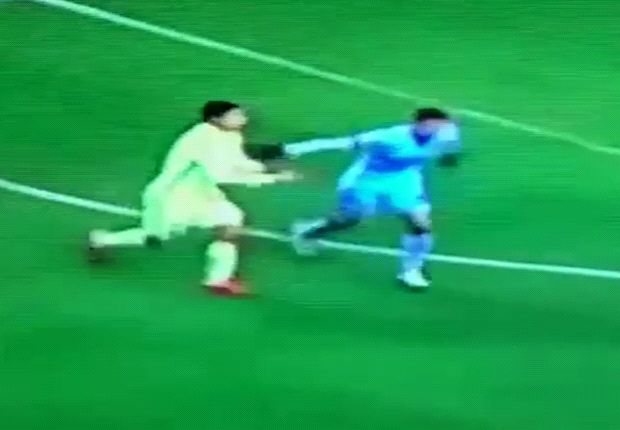 The Hand-off | Demichelis then seemingly tries to use his right arm to get away