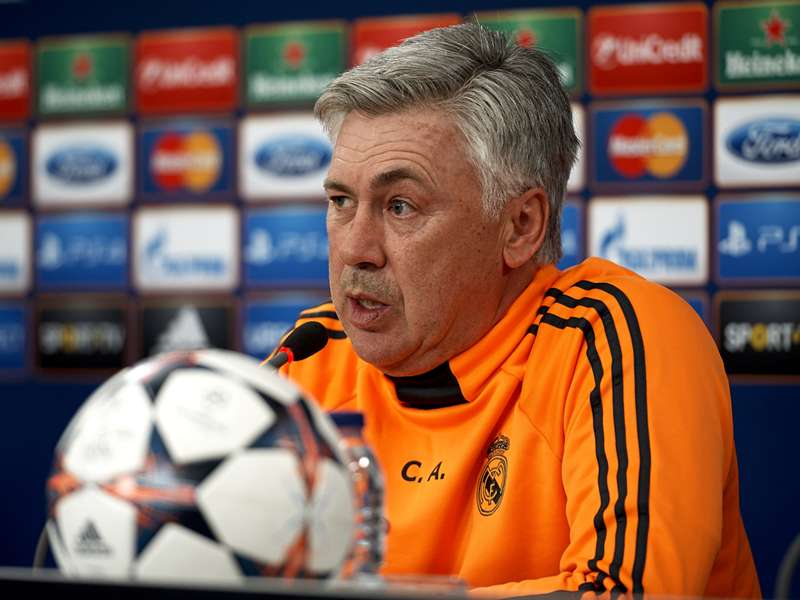 Carlo Ancelotti has insisted that Iker Casillas is his Real Madrid No.1 and is refusing to consider otherwise.
Last season, the club captain was used in cup competitions - the Champions League and Copa del Rey - while Diego Lopez played in goal in La Liga.
Lopez was sold this summer to AC Milan, however, with Levante and Costa Rica shot-stopper Keylor Navas brought in as competition for Casillas but so far he has been restricted to the bench.
Casillas was whistled at by sections of the Santiago Bernabeu in Saturday's 2-1 defeat to title rivals Atletico Madrid, and has been subject to intense scrutiny by pundits, but Ancelotti became irritated when asked if Navas would be given a chance to shine instead.
"The discussion of who our team's goalkeeper should be does not exist," he told reporters ahead of Tuesday's Champions League clash at home to Basel. "I will not feed the debate going on in the media and online.
"The debate is closed for me, I want to be clear on that. Debates on who should play for my team do not exist.
"I will never speak of which goalkeeper I play this season.
"Casillas has experience and character so he knows how to react to get through a situation like being whistled."
Despite back-to-back defeats and only one win in five competitive matches this season, Ancelotti believes he has the strongest squad on the continent and intends to fix the issues which are frustrating the Champions League holders in 2014-15.
"The quality of this team is the best in Europe," the Italian added. "No player is in doubt about being here, everyone's happy to be playing for Madrid.
"I feel that, as a coach, my job is to fix things that are wrong with the team, as happened last year. Every game can be positive if you show a reaction.
"I think the problem is we need more consistency over 90 minutes. We need maximum concentration and to focus on small details.
"On the fitness side of things, we need more time to get our players into the best shape possible. Some players arrived on August 5 and need time to train."