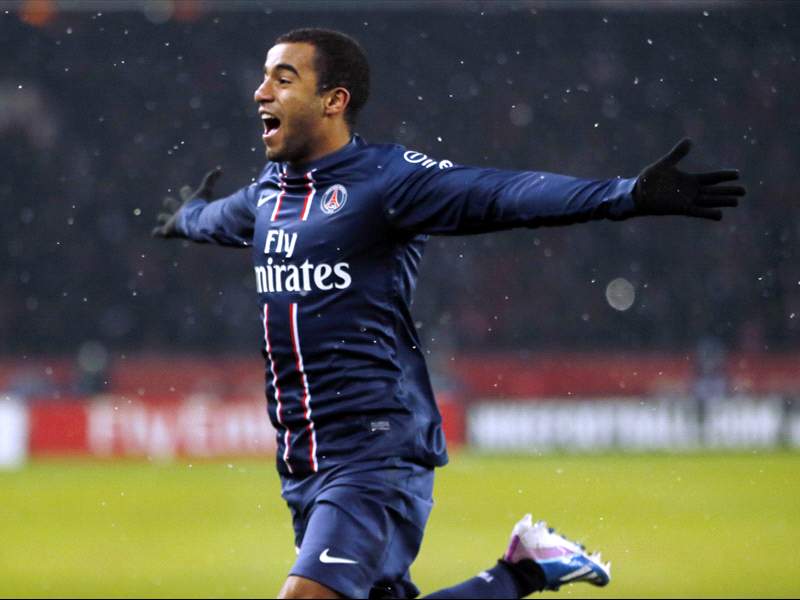 Paris Saint-Germain
star
Lucas Moura
is optimistic about his side's chances of reaching the semi-finals of the Champions League at the expense of
Barcelona
, insisting the
Blaugrana
are by no means a perfect team.
The Primera Division giants are one of the favourites to win European club football's elite competition this season, but the Brazil international believes there are weaknesses which can be exploited when the sides meet on Tuesday.
"Barcelona have a number of great players and play some of the best football in the world," Lucas Moura was quoted as saying by
El Mundo Deportivo
.
"However, each team has its shortcomings. There is no such thing as the perfect team.
"I have no doubt that [Carlo] Ancelotti will give us all the information needed to take advantage."
The 20-year-old then went on to voice his admiration for former PSG and Barcelona forward Ronaldinho, whom he hopes to emulate during his career in Europe.
"Ronaldinho is a great player who has made history and continues to do just that," he went on. "He's an example to follow. He made his mark at PSG first, and then became the best player in the world at Barcelona.
"I can only hope to have a career like he had. I have only just started out and I always try to take notice of the careers of other great players."
PSG take on Barcelona at the Parc des Princes on Tuesday, with the second leg scheduled to take place on April 10 at Camp Nou.