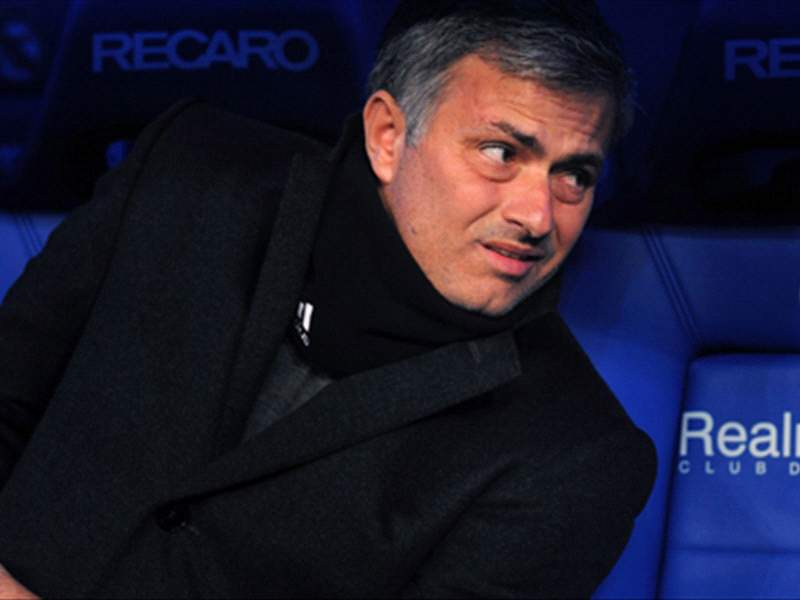 Real Madrid
coach
Jose Mourinho
has been handed a five-match ban by Uefa for his post-match tirade against
Barcelona
and European football's governing body.
But the capital club have confirmed they will lodge an appeal against the decision, which was announcedon Friday after the Uefa Control and Disciplinary Body looked into Mourinho's explosive Champions League semi-final first-leg rant.
Following the 2-0 loss to the Catalans on April 27 at the Bernabeu, a game in which the coach was sent to the stands,
Mourinho suggested Barcelona had been given succour from Uefa
- and it is apparently those words which have landed him in trouble.
An official statement released by Uefa reads:
"Madrid coach Jose Mourinho, who was dismissed from the bench in the first leg and made an inappropriate statement at the post-match interview, has been suspended for the next five UEFA club competition matches for which he would otherwise be eligible. The suspension includes the one-match ban for the match following the coach's dismissal, which was served for the return leg in Barcelona on Tuesday. The fifth match is suspended for a probationary period of three years. Mourinho has also been fined €50,000."
Confirming their position in regards the ban, the Spanish club's official statement reads:
"Real Madrid CF believes this resolution still suffers from the same defects found at the start of the disciplinary case, which made it impossible for our coach to use his right to defend himself, since the exact statements for which the disciplinary case was opened are still unknown.
"Real Madrid CF will appeal this decision before the UEFA Appeals Body."
Madrid have also been fined €20,000 for improper conduct displayed by their fans, while Uefa also confirmed that utility player Pepe has received a one-match ban so is now cleared to play having missed the second-leg draw at Camp Nou on Tuesday.
Follow Goal.com on

. Get the latest football news direct... Check out Goal.com's

page; be part of the best football fan community in the world!