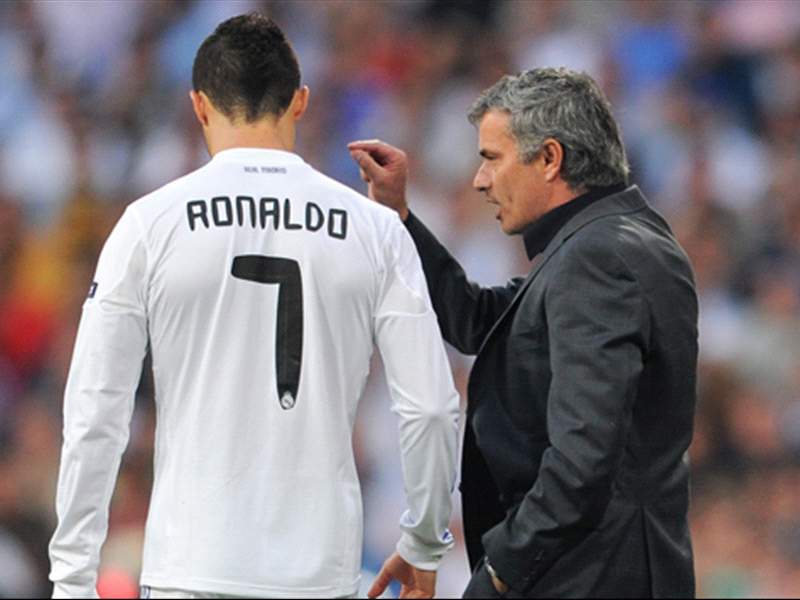 Jose Mourinho was left lamenting the referee's performance in Wednesday night's Champions League semi-final first leg clash which saw Barcelona condemn Real Madrid to the first home loss in this season's European competition.
Speaking to reporters after the game, Mourinho said: "I haven't said anything to the referee, I just laughed and cheered. If I say what I think my career will end now."
The Madrid coach continued: "I just have one question: Why? Why Ovrebo [Chelsea vs. Barcelona referee in 2007 semi-final], Busacca [Barcelona vs. Arsenal in this year's Champions League], Stark? In each semi-final it is the same. We are talking about an absolutely fantastic team. Why didn't Chelsea make the final? Why did Inter have to be saved by a miracle?
"At 0-0 we were going to introduce Kaka for Lass [before the sending off]. I don't know if it's the power of [Spanish FA president] Angel Villar within Uefa, or Unicef but I don't understand.
"Guardiola is a fantastic coach, but he won a Champions League which would shame me, with the Stamford Bridge scandal. This year, if he wins it, it will be the Bernabeu scandal.
"Yes, we are out. Sometimes it makes me sick to live in this world, but it's our world."
In a game which saw Lionel Messi score a goal reminiscent of Diego Maradona's memorable solo goal in the '86 World Cup Mourinho did take the time to congratulate Barcelona.
"Congratulations to Barcelona [for winning], but also for all its power, it must be hard to achieve."
The second leg at Camp Nou will be played on Tuesday, May 3.
Follow Goal.com on

. Get the latest football news direct... Check out Goal.com's

page; be part of the best football fan community in the world!