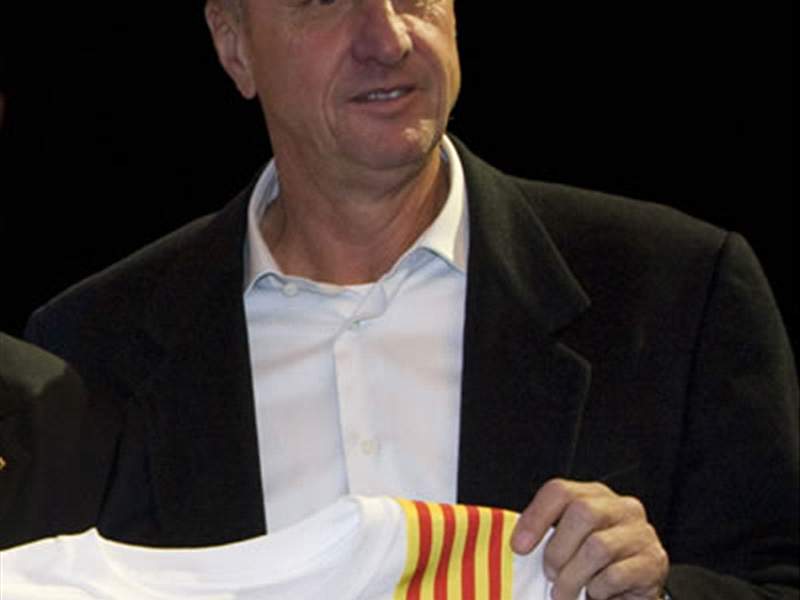 Former
Barcelona
player and coach Johan Cruyff has questioned
Arsenal
's ability to beat the Catalans in Tuesday's Champions League game. The Dutch legend pointed out that the Gunners have a history of failure in big games and doesn't expect Arsenal to be able to eliminate the Blaugrana.
"Barcelona have already made some mistakes in the first leg and can't afford to make any more errors on Tuesday. If Zaragoza were able to create two or three big chances, Arsenal can be expected to do the same," said Cruyff in
El Periodico de Catalunya.
"However, even though Arsenal start the game with a 2-1 lead following their win in London, they have to deal with two things in the return.
"Of course, there will be Barcelona with their distinctive style of play and several players who could be decisive.
"Additionally, they will have to deal with their ghosts from the past. The mental aspect plays a big role in football and this is not one of Arsenal's strengths. There are many games per season, but only a few matches are decisive.
"And Arsenal's results in their recent big games underline that they struggle in important matches. They failed in the Carling Cup final and were unable to close the gap with Manchester United at the weekend. Tuesday will be one of those days for them."
The Gunners came from behind to claim a 2-1 first leg victory at the Emirates, but lost 4-1 at the Camp Nou when they visited in last season's quarter-finals.